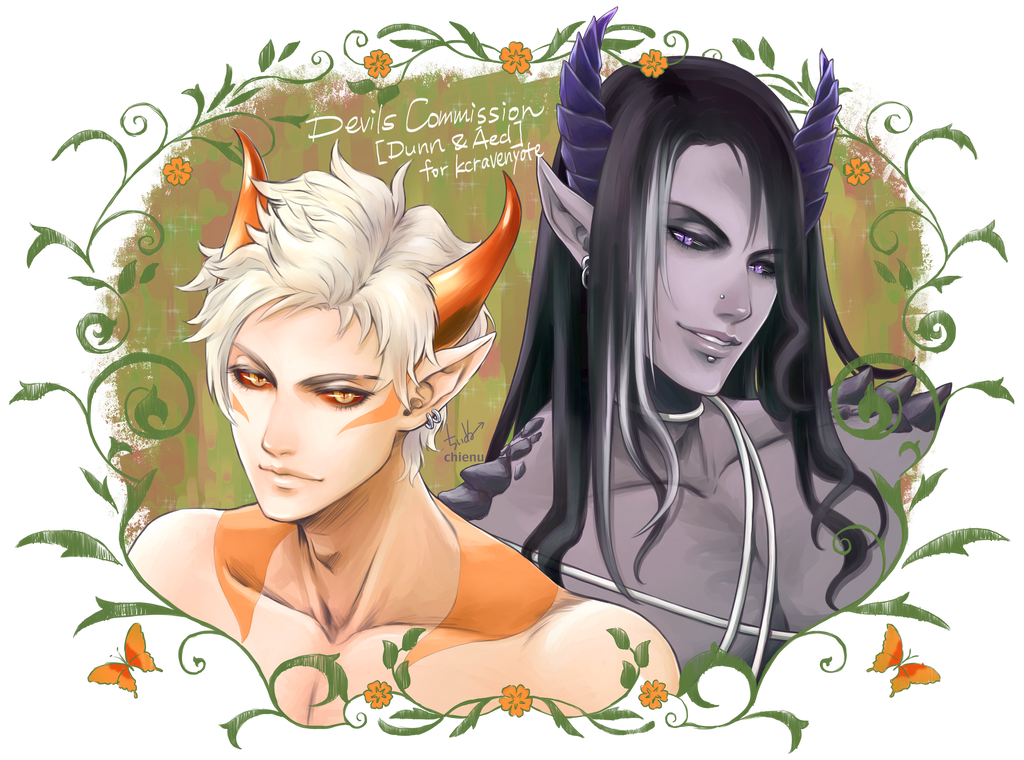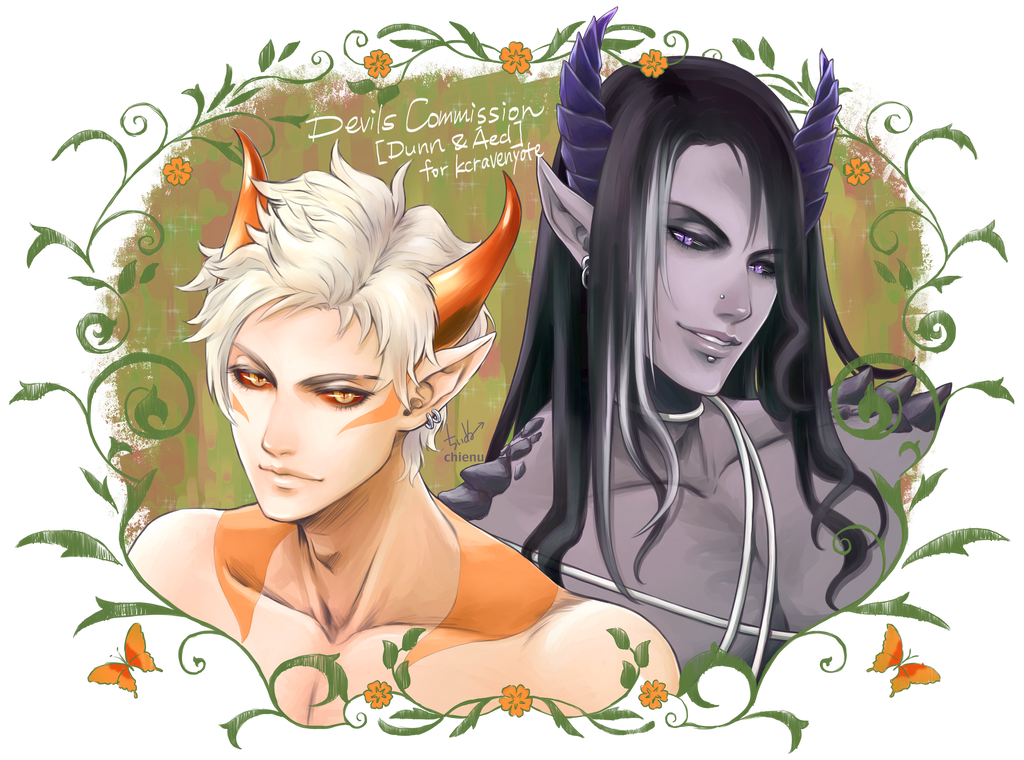 Watch

Lovely demon boys. I may have to pester a commission for you to draw mine.

Reply

These two tieflings are so darn handsome!

I know I probably say this too often, but you art is just too beautiful. Your style is so elegant and the coloring is beyond gorgeous!

Reply

Amazinng~C'est magnifique!
Reply

Fabulous artwork!


Reply

They look so good! Awesome work 💚
Reply