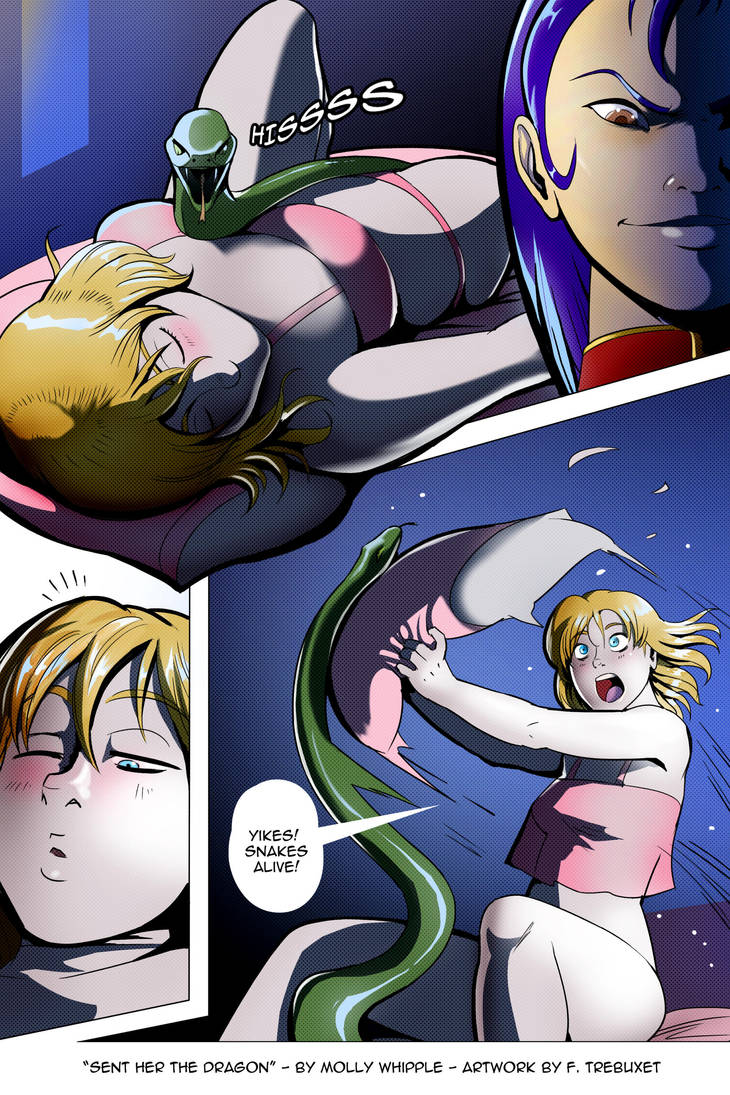 Watch
This is page one of a comic that the amazing

is drawing from my script. I intend it to be part one of issue #8 of my signature comic, DangerDolls, hopefully coming before the end of this year.
It's the sort of comic that writers who aren't visual artists, like myself, have trouble writing because it is highly visual with only a minimum of dialogue. Anyway, I thought I would post this as a teaser of something in the works.
Enjoy.

Looks really nice.

Reply

Reply

Wow very nice!! This artist is fantastic!
Reply

Reply

LOL!..

" Snakes Alive , and into a pillow fight! XD
Molly , your the scribe of scripts!

Reply

Thanks a lot, Vladen13. I hope I'm getting better over time. I'm trying to improve.

Reply

OMG.....Another great book coming up by the looks of things!!!!!
Reply

Hopefully a good comic and finally another actual issue of Danger Dolls. I've let all the spin-off titles take over!

Reply

after a while you forget your main book eh?
hey, they all tie in together anyway! we are seeing action from all sides, thats all!
they really are ALL part of the same fun universe!
I tell you one thing, you got another good follow up coming from the looks of this pg.
I look forward to more Lucky Lucy, and Domme also.
Reply

Thanks, Jerrie. Yep, I realized I can't let all the side projects keep me from continuing to do issues of my signature book.

Reply

Hell, I found out what I THOUGHT was my signature book...ISNT really my signature book

thats not the case with your Dolls though!!! More DOLLS!!! MORE!!!

Reply