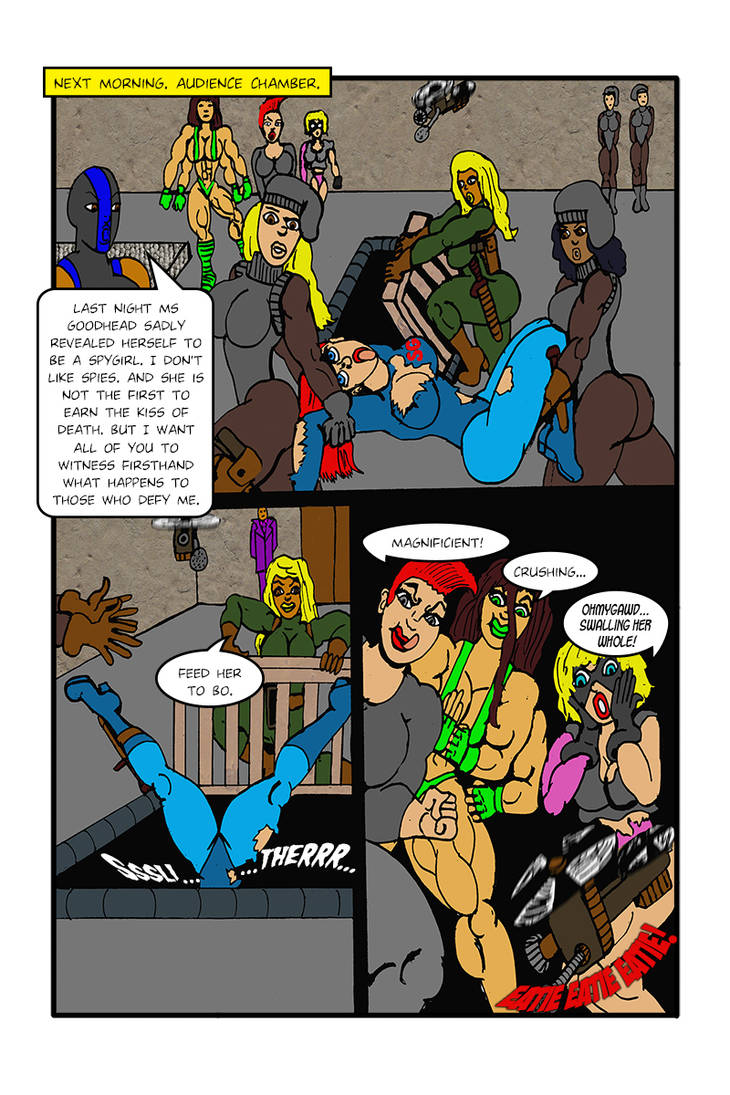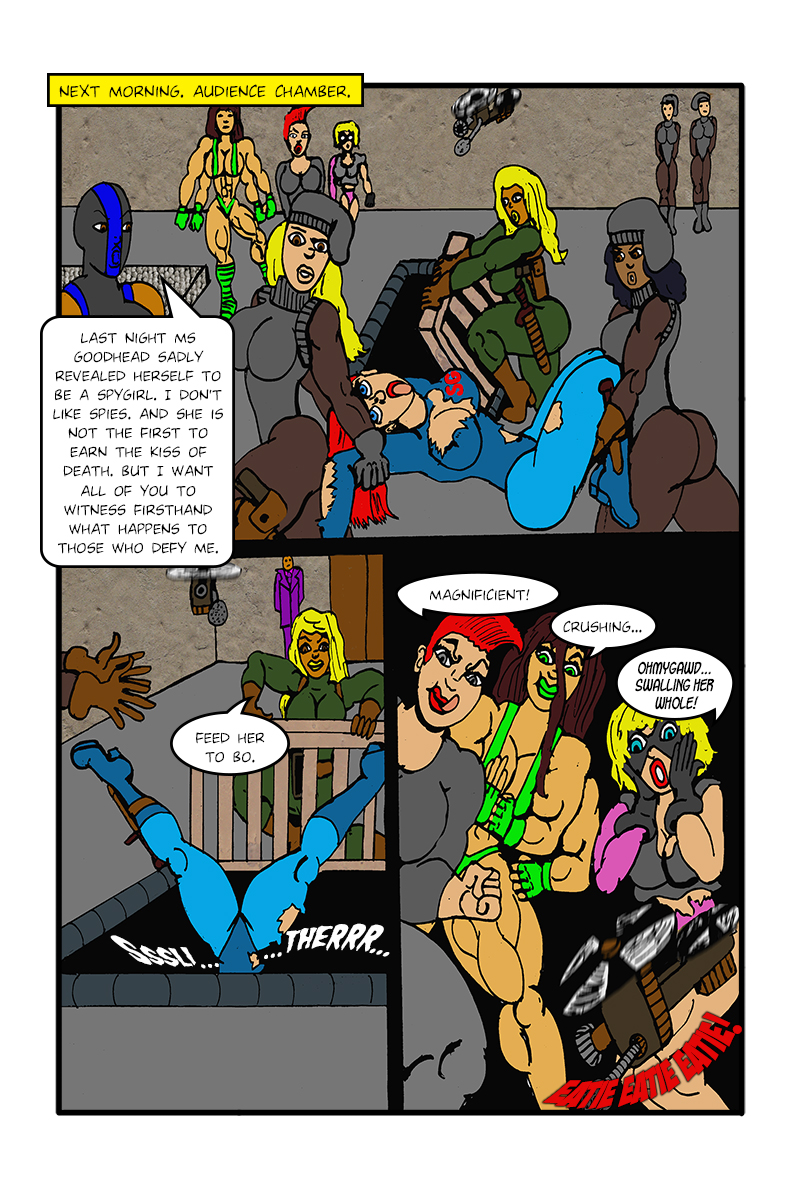 Watch
Here's another page I just captioned of our Playin' Possum comic that uses characters from both my and

's universes. I wrote the story, Jay does the art and I caption it. Anyway, having completed page fifty today, we're exactly halfway through this epic and I thought I'd share a few pages from issue three today.
Wish our old friend Dodger were here to see the spy girl character he inspired to be in the story get fed to the monster.
Previous page:

Ash and his 12-gauge boomstick would know how to deal with that below-decks monster.
Reply

This is awful! Before being devoured the dead spy girl's body should be kept around for a few days, to be searched, stripped nude and examined...
Reply

Oh dear, is that Blue Belle? The snake is getting a tasty meal!
Reply

It does look like it could be Belle, but nope, this is Sue Goodhead being sacrificed to the good of the story in establishing there is a monster below the floor.

Reply

Very nice .... i love this sequence !

Reply

Reply

I really miss Dodger! I bet he would have LOVED seeing this!

Reply