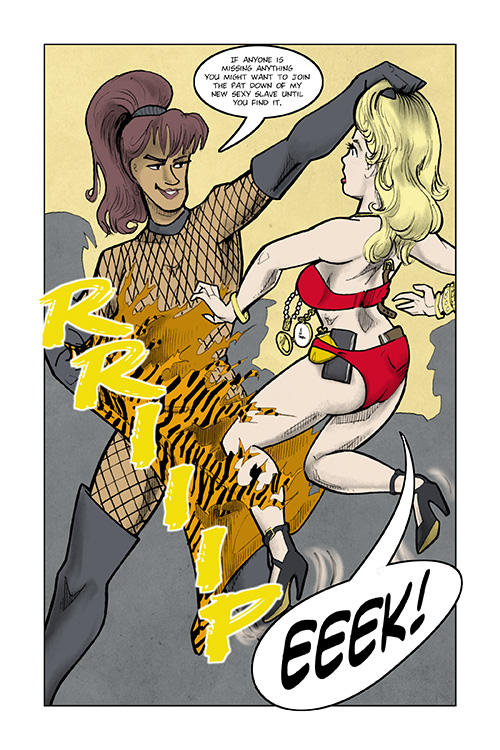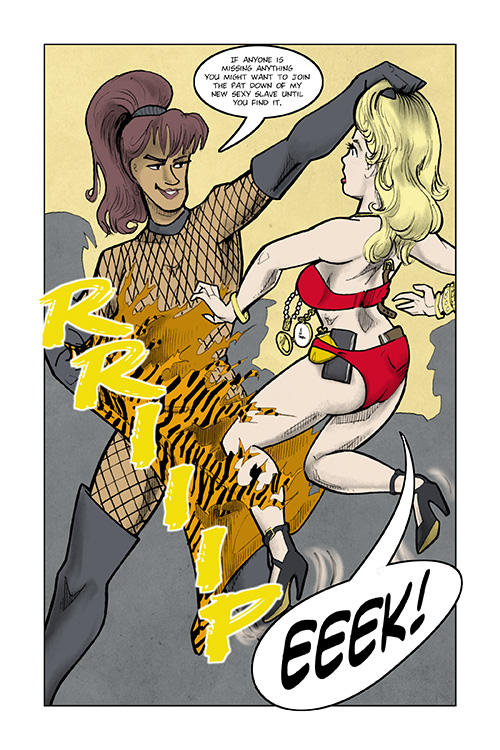 Watch
Here is one more particularly fun splash page from the new Danger Dolls #7 comic written by me and drawn by

. Poor Lucy!
Check it out!
www.drivethrucomics.com/produc…
I've posted the cover and three pages previously.
You know you want to see the rest so go over to Drive-Thru and get the comic!


Reply

OH DEAR! The thief has been caught in the act!! Now she's really in trouble

Reply

welp...she's in big time trouble now...
Reply

Yeppers. No one escapes the Domme!
Reply

LOOK at all that loot she boosted! LOL!!! She should have stopped with one wallet, maybe!
Reply

Can we pat down some places more than once???

Reply