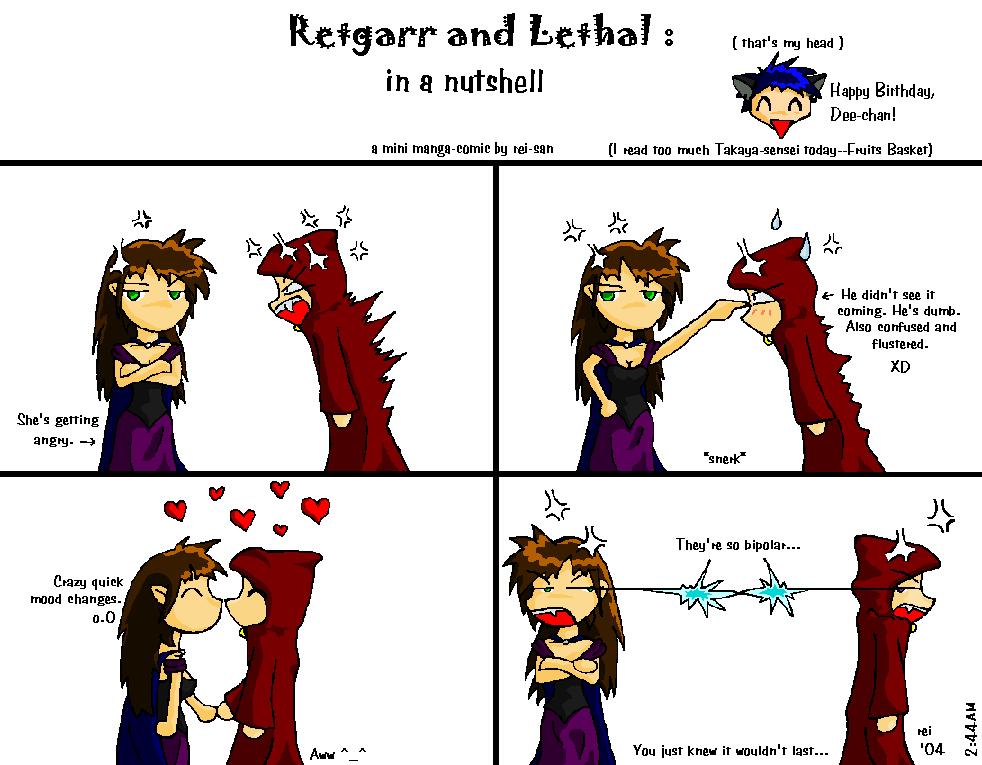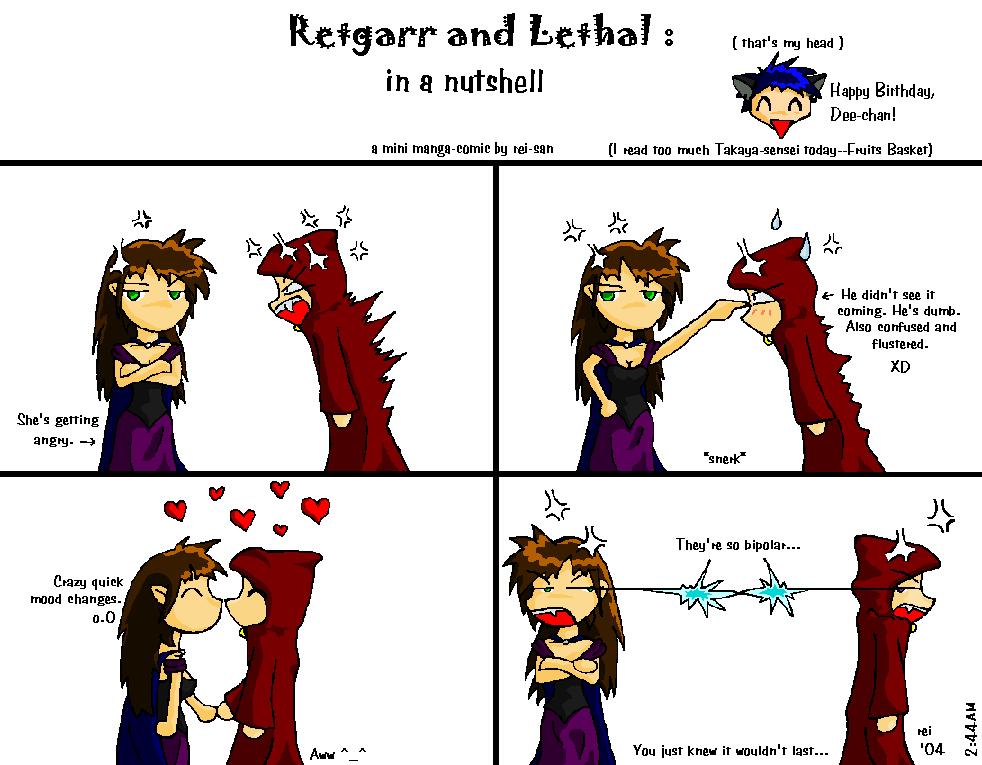 Watch
Yes... it's not really fanart... but... there wasn't a comic section. Oh, well. I did this within two days! Huzzah for me! Two characters of Dee's and mine... and that's basically their relationship. XD
HAPPY BIRTHDAY (a tad belated)!!!


Lethal--the girl (c) Dee
Retgarr--the mage (c) me

LOL great stripe good chibi drawing too
Reply

Awww, thanks!

Reply

Awesome job, man. Hilarious comic.
Reply

OMFG YOU'RE THE FRELLING BEST!!!!

that's the best birthday present ever.

i love you, dude.

you're awesome.

do i get a copy of that on paper??? PLEASE?!
Reply