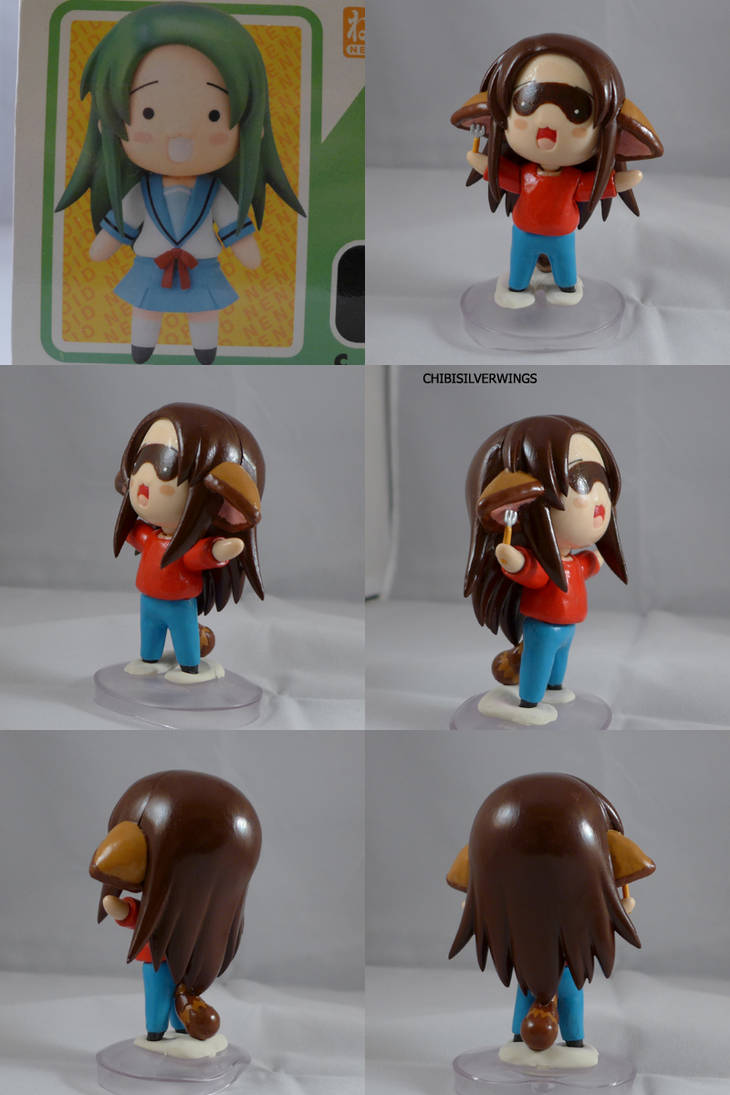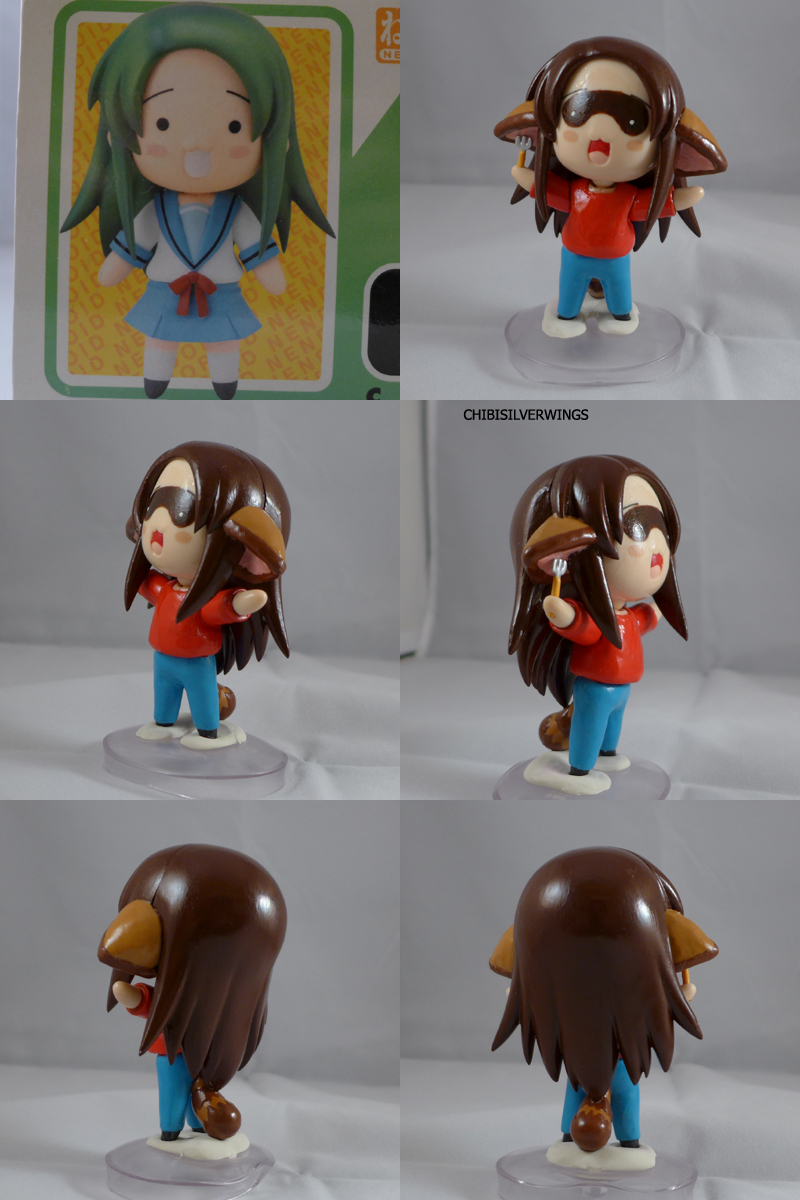 Watch
For my wedding I made my own cake toppers for us using Nendoroid figures. I did all the sculpting and repainting. I think with the side by side it's easy to see how much customizing I did. In the end I think it's a perfect rendition of Tsushi. So I was really happy about that.

I can consider opening commissions for something like this BUT custom toys are pretty tough. Not only that, the cost of the toy before customizing is about 40-70 dollars in this case and you'd either have to provide the toy or pay for me to buy it if you wanted that. So keep that in mind if you ask.

That is adorable! How did you get the painting of her hair so smooth? Was it through many paint layers or spray??
Reply

I was actually shocked by how well the paint went on. I just used my usual brush and it only took 1 layer! I'm using a pretty nice set of acrylics, but even still it looked really natural and ended up being the cleanest paint job I think I've ever done! I'm not even sure how it happened.
Reply

What an adorable little cake topper. I can't help imagining people walking in thinking "What a lovely atmosphere! Look at the flowers. Oh, the cake looks deli-

...there's a racoon girl on the cake."

Congratulations!
Reply

Haha there were giant fondant tentacles on the cake too!
Reply

She's so cute! I love the shading in the hair.
(Bootlegged Nendoroid can be found as cheap as $10 if you're looking to open commissions for these. That is, if you can get past the moral grey-area of working with knock off collectibles.

;

Reply

Thanks! It's a good thing to keep in mind and I appreciate the tip! Though I think I'd feel bad supporting them, not to mention the fact that because there's no one to really police them or hold them accountable, bootleg sellers will sometimes use toxic materials or sell cast off plush that had a needle break off inside it. When it comes down to it, I'm most likely to not give money to continuing a business that I don't agree with. Though I suppose it's something good to be able to offer my customers if they're so inclined.
Reply

Oh my, does that plush thing really happen? And fake Nendoroid/Figma are usually pretty funky, like the joints don't fit quite right, so selling em as your product may look bad.
But on another hand, its still an alternative to painting over limited-quantity collectibles.
Reply

It's not TOO common, but for sure does in Pokemon bootleg stuff. I assume it happens in plenty of things in mass production. And as for limited quantity, I don't plan on doing it to something that's extremely limited, but most Nendoroids aren't actually too hard to get a hold of, they're just slightly pricey.
Reply

That face mask! Both the toppers were/are beyond adorable.
Reply

Tsushi looks great! I love that tiny fork haha
Congratulations for you both!
Reply

Is it terrible that I only just now noticed the tail? Because the tail is fantastic!
Reply

shes awesome idea amazing
Reply