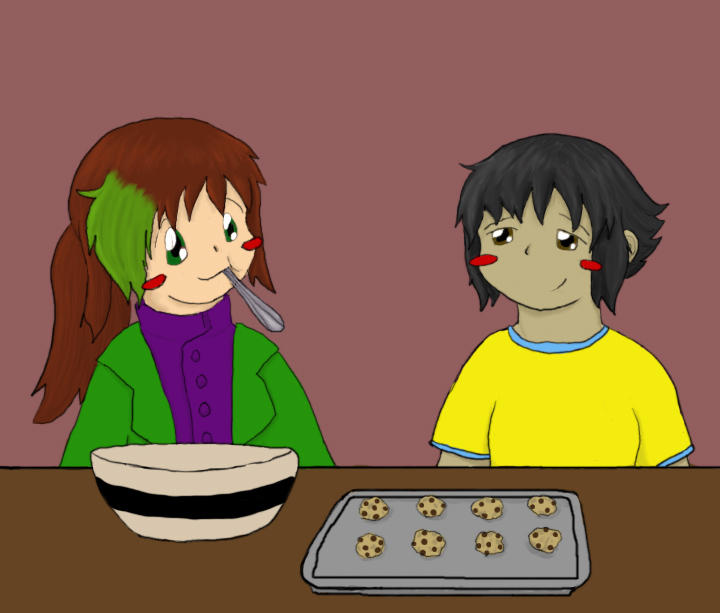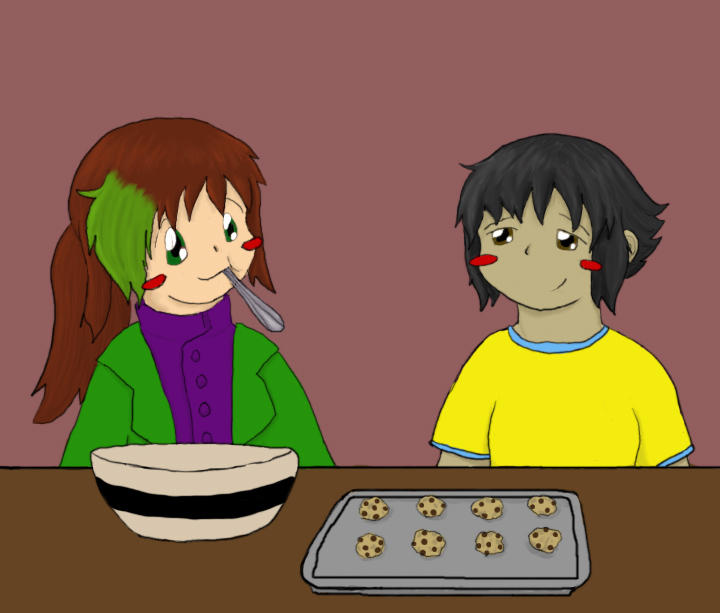 Watch

It's a cute picture. Cause I imagine them holding hands under the table.

That or they are pointing guns at each other under the table.

Either is acceptable.
Reply

"and then they were both shot in the face." I don't give a crap who they are, but it's kinda cute.
Reply

Awwwwwwww. They're so cute! Especially Lime there. I wanna grab her and give her a big 'ol hug! Of course, it would ruin the moment that she and Lime are having, so I suppose that it's better if I don't.

But still...awwwwwwww.
The way you color hair is really nice. You do a little bit of shading on the rest of them, but I think it would look really nice if you went for more, and made the other shadows darker. I think that that could really help.
Reply

Thanks, I'm glad you like it.

Sorry my shading is bad I'm not confident in my light source and shapes, so I don't like to do a lot of shading.
Reply