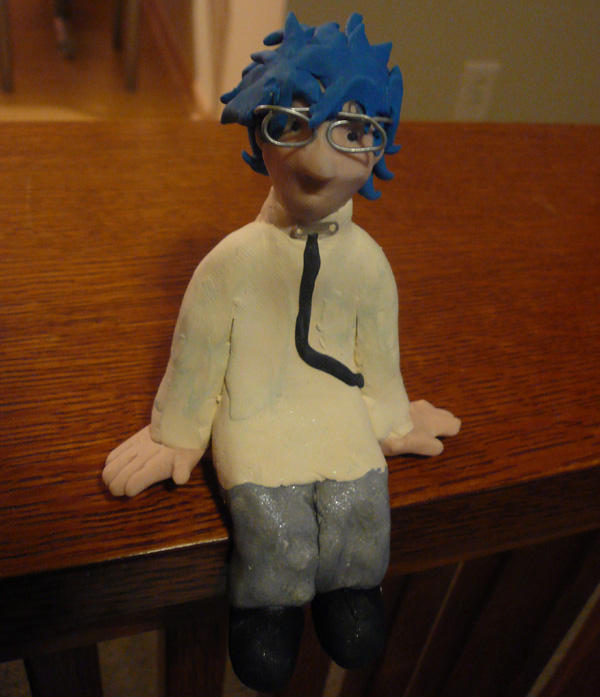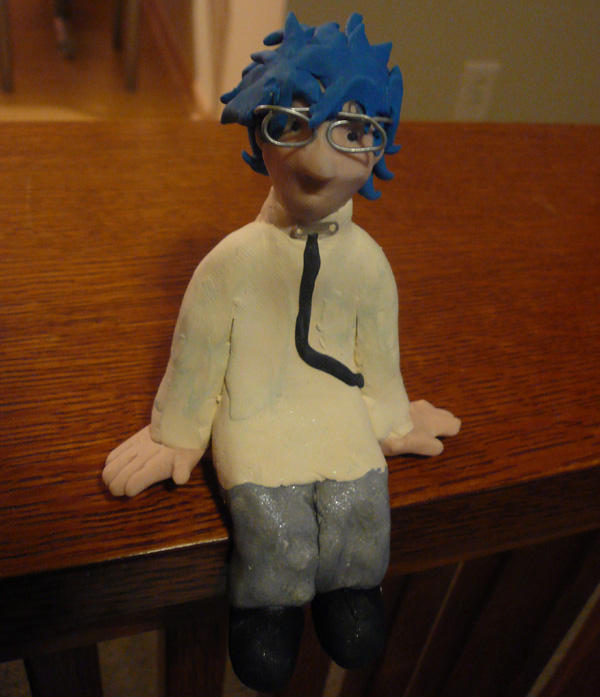 Watch
This is my first go at using Sculpey clay, I made Kinesis from
's comic
Evil Plan
.
I used wire that I bent for his glasses, hematite beads for eyes, and a few metal bands for his microchip and clip for his shirt... robe... dress...
Well yeah. That is all.

Aww, I want a Kinny-Winny to sit at my desk too! >:
Reply

Maybe I'll make you something more Uri-dorable for Christmas or somethin eh? But I'd need an idea of who to make...
Reply

DUDE.
You have made the cutest EVIL in your oven.

Reply

Haha thank you! He cooked well! But stupid blue in his hair smudged his shirt thingy too..
Reply

Haha, oh God, that's cute. :3
Reply

Heeee. <3 I'm just sittin' here with Kinny behind me. Yeah, we're hangin' out. We're cool.

Reply