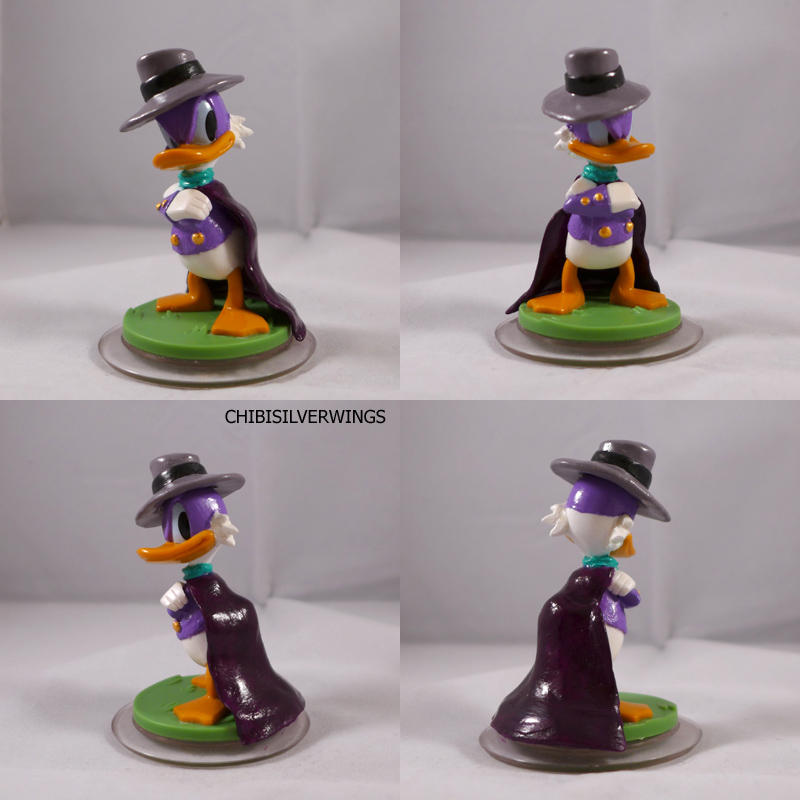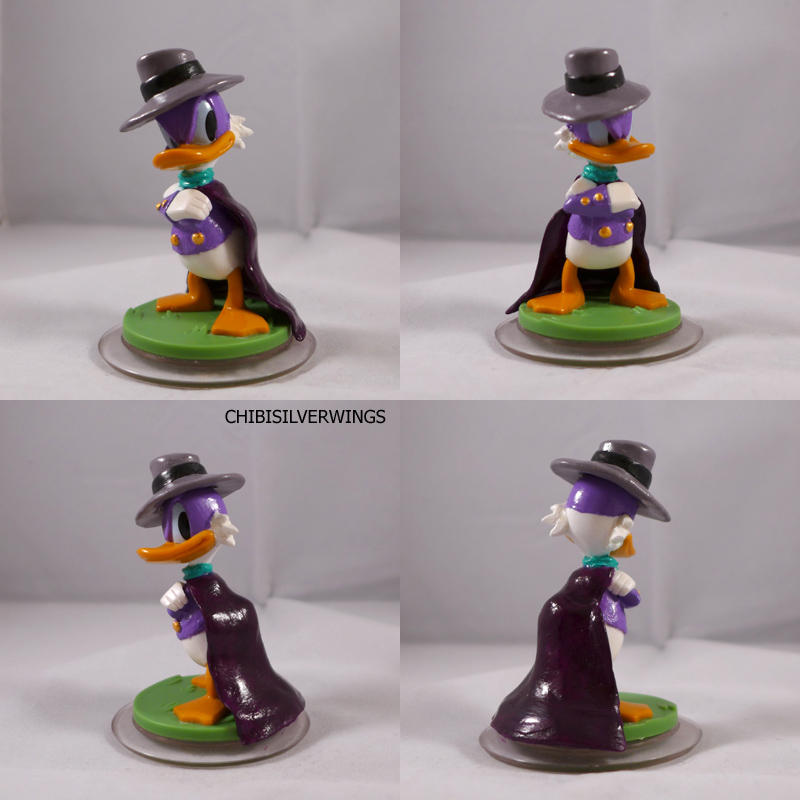 I have a few fond memories of what I think it's safe to call the "duck era" of Disney cartoons. Why were there so many ducks? No one knows. All we do know is that Darkwing was a hilariously great super hero, more interested in his showmanship than doing the right thing most of the time, he's a great character and I had a blast rewatching some of the show to help me make this.
I'm only making this once, so he's a bit more expensive than I usually charge, but here's his etsy listing:
www.etsy.com/listing/237325098…

Darkwing Duck needs to be in the game, too bad it's dead as dirt thoe
Reply

He was almost going to be in the game.
Reply

Reply

There was a voting pole for fans to vote for which Disney character gets to be in Disney Infinity. He lost to Olaf.
Reply

DAAAAAAAAAWWWWWWWWWWWWWWWW
Reply

Awesome as always, keep up the good work!

Reply

¿donald? look more like scrooge
Reply

I used Donald as a base and made Scrooge and Darkwing Duck from that

here's the original:
infinity.disney.com/characters…
Reply

Awesome Job! WHY WON'T DISNEY MAKE HIM A PLAYIBUL CHARACTER?
Reply

Thanks! Maybe they will sometime, they just have a lot of characters to get through first I think XD
Reply

Reply

Oh wow he looks awesome! I just adore Darkwing and you did a fantastic job with this mod.

Reply