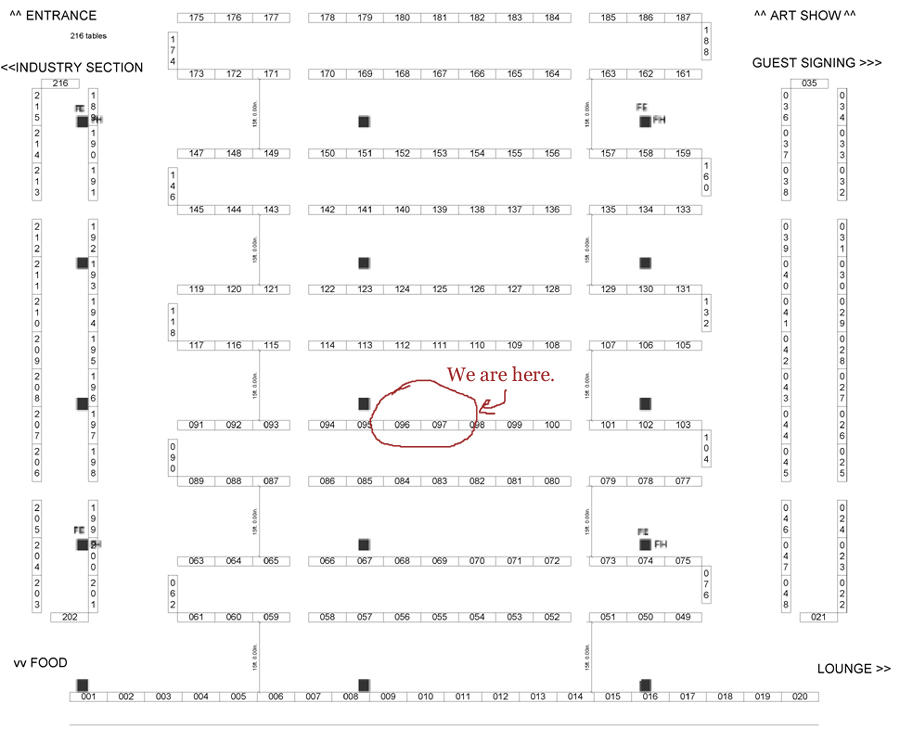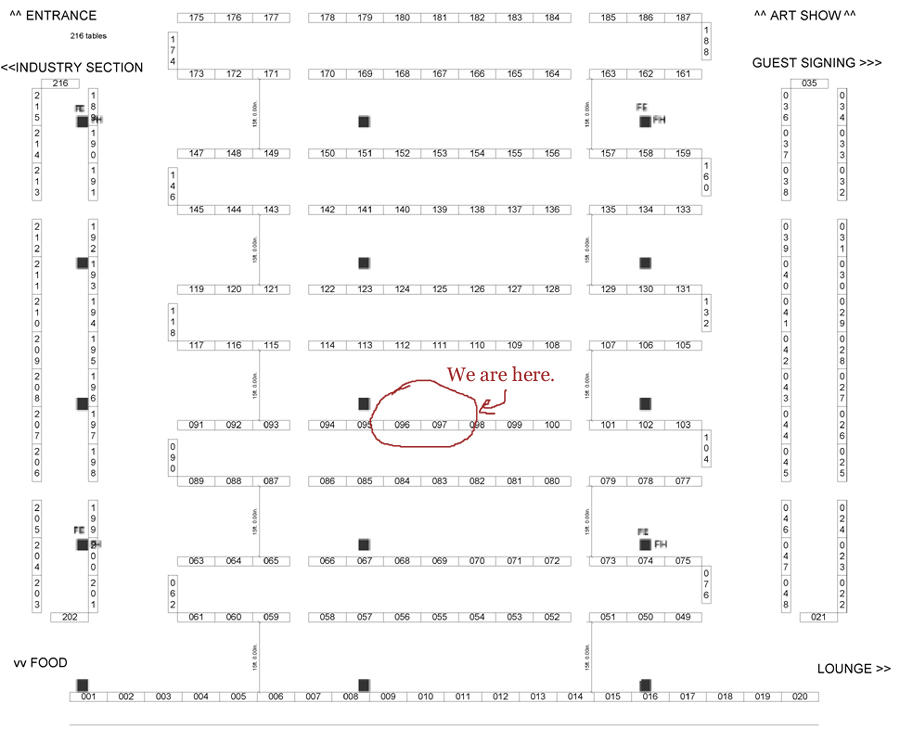 Watch

you're literally RIGHT BEHIND US!!! we're at tables 81-85 with four different studios - I'll make sure to say hi!!
Reply

Heck yeah, dead center XD Wow you guys got 4 tables, that's pretty impressive considerig how fast you have to apply haha anyways we'll be seeing plenty if you then! Good luck to all of you!
Reply

cool, see ya there, me and Beanchan have a booth there with a few friends too, not sure what space.
Reply