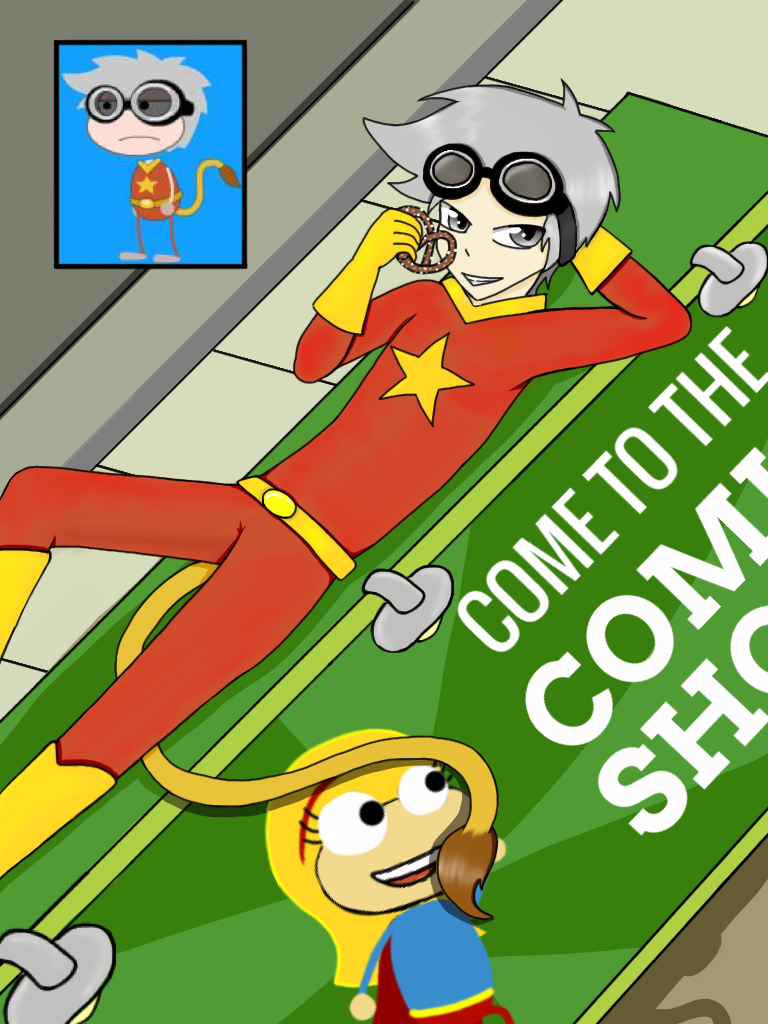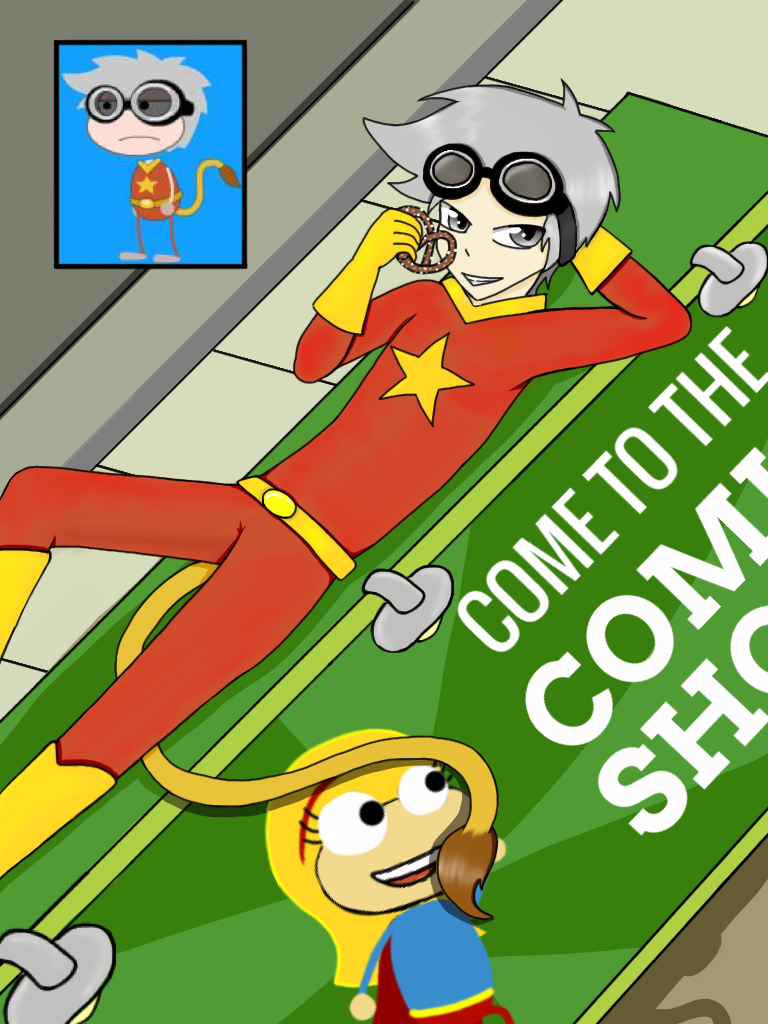 So, Small Lion apparently gets a pretzel (don't know how when the pretzel person said they ran out) and now he's one top of the building of "come to the COMIC SHOP".
A day of a hero may be tiring.

The island is from Superpower Island and the costume is what I get from my closet to wear whenever I replay the island as Small Lion. (Small Lion is rly cute in anime form X3)
Me: I know I love you and I love your costume (since I thought of it) and everything. BUT DUDE! Your friken goggles! Put them back on before someone figures out your identity! XD

-----
Please do not steal my art
Poptropica does not belong to me (www.poptropica.com)
Small Lion belongs to me however...