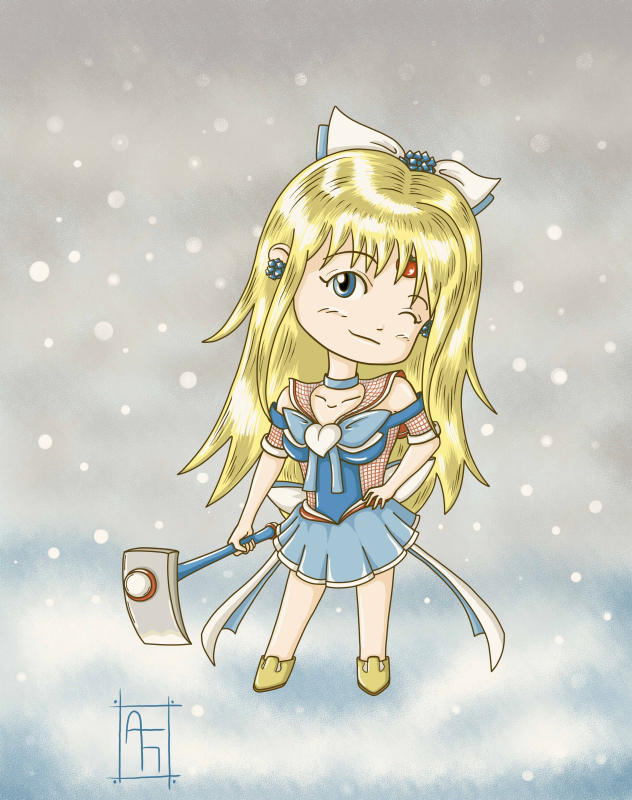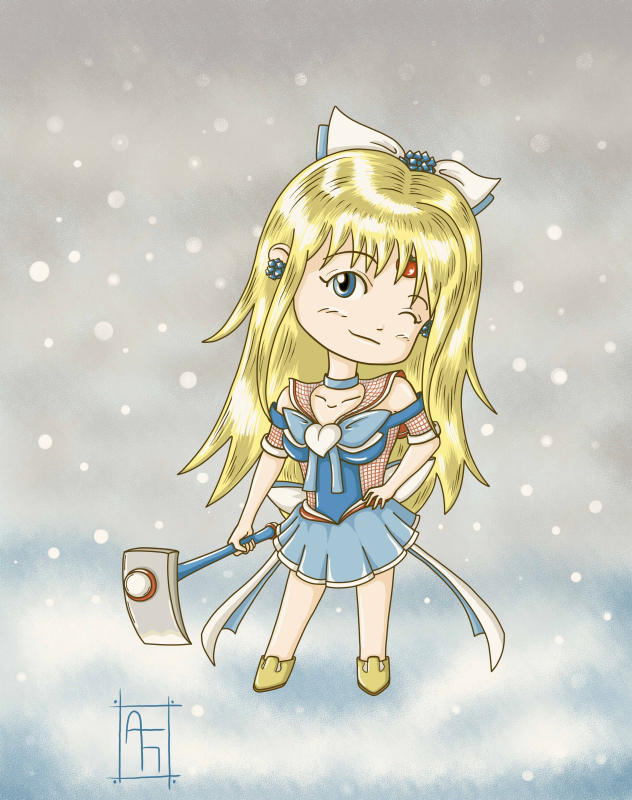 Watch
Completing Sailor Spring rekindled my interest in my Harvest Moon Sailor Scouts.

Claire from
Harvest Moon: Back to Nature for Girl
and
Harvest Moon: More Friends of Mineral Town
became Sailor Winter by default. Although, her blue overalls fitted the color scheme pretty nicely in the end. Although she's a Sailor Scout, I had lose the gloves this time. They were just wrong, she looks much better without them (and Claire doesn't wear gloves anyway). Still no plan whatsoever on drawing an actual background, I like messing around with SAI brushes to create "atmosphere" instead (and I'm too lazy, besides).
Disclaimer: Claire, the Harvest Moon games, and Sailor Moon belong to their respectful owners. This is just a piece of fanart for fun.
Medium: sketch done with pencil, lineart and coloring done with SAI
Date of completion: 17.04.2011