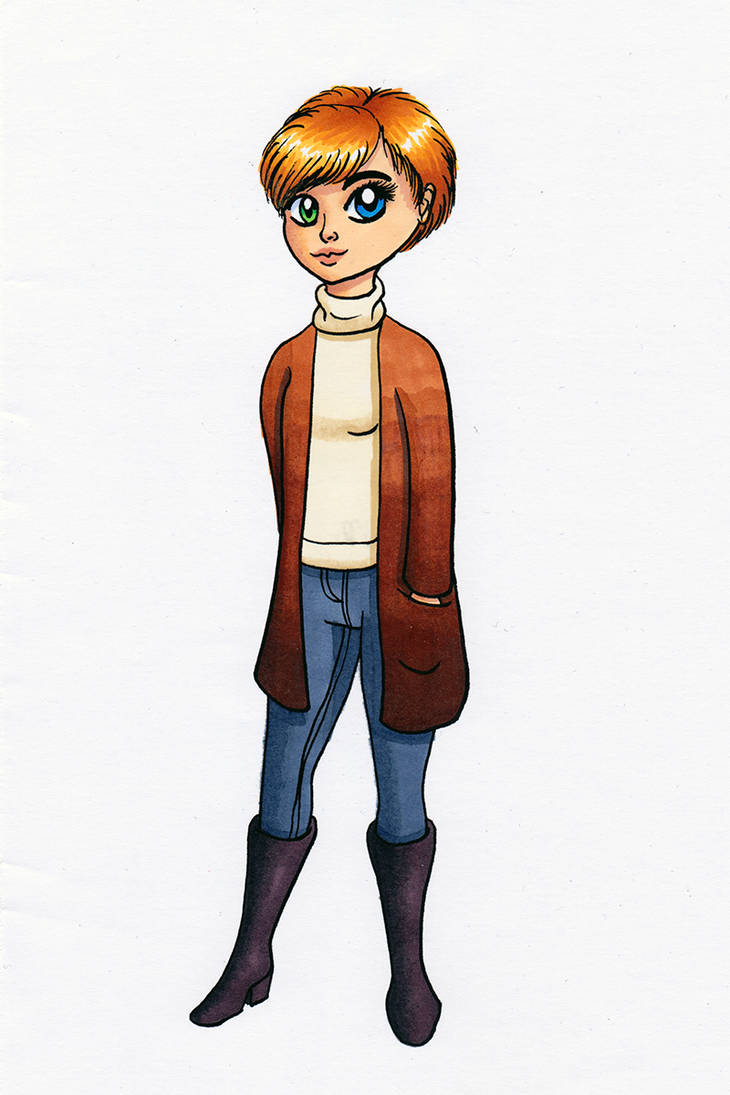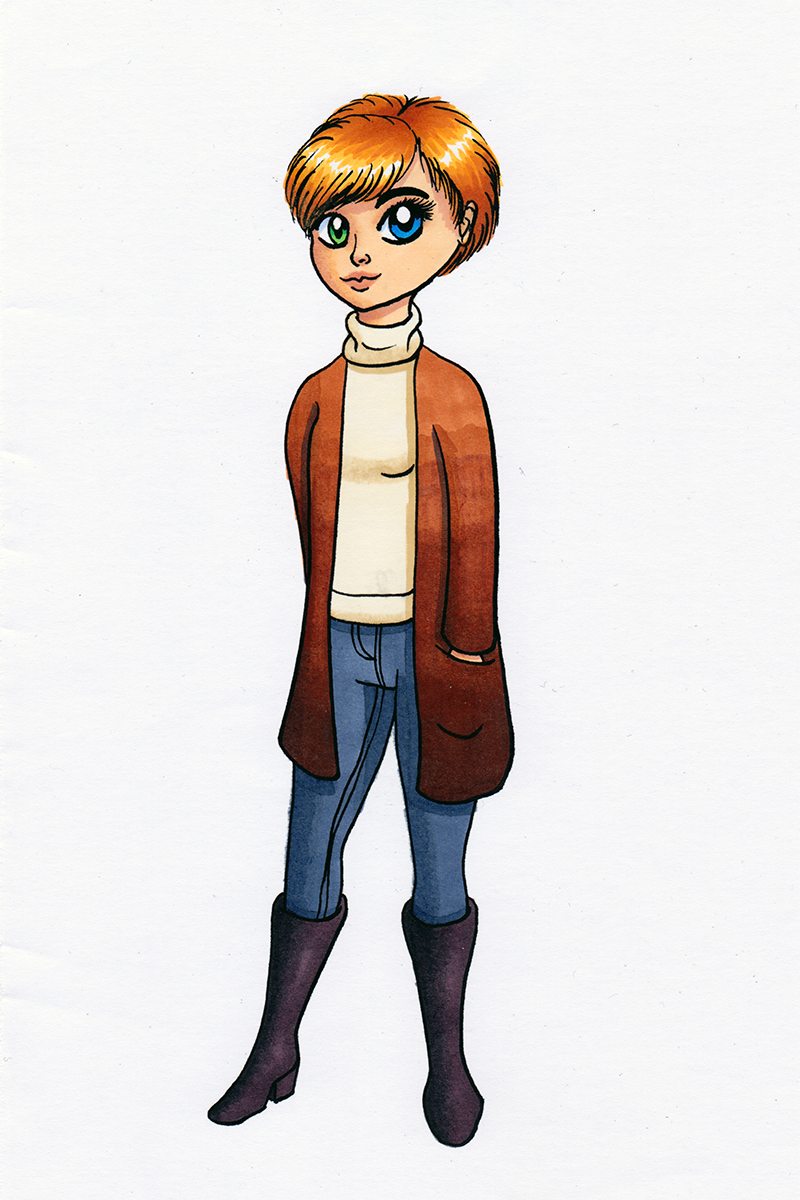 Watch
The full version of this one:
I think I might move the process things to scraps some day.
I've been busy BTW, I've been trying for a third time to Konmari my apartment.

All the girls so far:
MEDIA
Lineart:
Zebra Disposable Brush Pen - Super Fine
The original line-drawing get scanned and the line-art than gets printed on slightly better paper though.
Colouring:
Letraset markers
Twin markers