Quite a while ago I submitted some pieces to a small exhibition run by the company of a friend and his colleague. The drawings seemed reasonably well received and, therefore, when the exhibitors said they were planning to put on a further exhibition and requested to show my pieces again, I agreed to let them hang on to them. In the interim the two colleagues had a disagreement and dissolved the company. Despite me asking numerous times during this period and since for the return of my art, the drawings were not forthcoming.
Of course, it's typical that the pieces you show are often pieces of which you are proudest and/or to which you have a great connection. However, now feeling I have exhausted my avenues and after many months of stalled responses and now being completely ignored, I finally accept that these drawings are probably no longer in existence and that I will never get them back. I have, therefore, laid them to rest.
On the off chance that they are spotted anywhere, please let me know. Otherwise, RIP.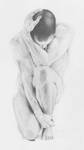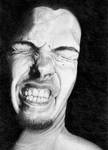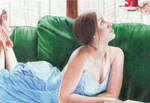 I'm a member of


:iconpremiummembers: