Introduction
Although this originally was first intended to be a journal entry, I feel due to the editorial nature of the piece and features, I'd make it a news article.
The issue: should carbon copied/traced stock images receive Daily Deviation features?
What is Vector Art?
In digital art there are two layer formats: raster and vector. Raster formats are based in pixels and vector is based in paths and points.
When you resize a raster image, you are expanding the pixels. Your program has to try to estimate what the colours would be for the additional pixels created. Due to this, the image loses it's clarity and creates a pixel effect.
When you resize a vector image, you are increasing the distance between the points. Due to this, the image doesn't lose it's clarity and doesn't pixellate.
The key element of vector is that it's infinitely scalable without any quality loss and it's why we love it!
Carbon Copies
I thought I'd have a bit of a rant slash give people clarification on one of my many personal rules I've set myself when featuring work from the vector galleries.
This is work is which carbon copies of stock/photographs.
Now as a stock user, there is nothing wrong with using stock what so ever, there really isn't. I know some people may argue this but then each to their own opinion wise that can be another debate another time.
What I'm talking about is images where pieces look like they've either posterized and then live traced or used the pen tool to draw out each of the shapes... not altering the colours or adding creativity or even altering the composition in any sort of way. There are also pieces which are made of gradient meshes which have eyedropped the original stock reference and then plotted points etc... to create a piece.
Now don't get me wrong, being able to replicate images which are identical to the reference image is a skill. It is a skill and something which requires a lot of patience and practice. However to me personally, it's not creative.
Several years ago, I made a rant defending the use of stock images for creating realistic portraits. My older watchers may remember this
rant
and my opinion still stays true on the subject of stock images. It's just refined.
Who Holds the Creativity?
To me, Daily Deviations are a showcase of what the vector community is about. I want them to represent _us_. I say "us" as in the vector community... do you want to be represented by show cases of skill rather than creativity/skill & creativity?
I'm a proud vector artist, well dur... and whenever in the past I've seen a DD feature which has been so close to the stock image that people are saying "I thought this was a photo until I saw the description" or "Did you just trace the stock image?" - it made me a little sad.
If you were to mesh or trace a stock image and I'm using the term "trace" literal here so much so that you had to double check the image was vector, to whom is the creativity awarded to? If that traced vector is so fabulous and you've suggested it to me... shouldn't you just suggest the stock image to the Stock & Resource GMs? Surely the creativity belongs to the photographer and not the vector artist? Yes the vector artist has a skill, but the non-vector artist isn't going to appreciate the skill behind it!
I remember visiting a website recently which went on about how to create a vexel. Ok admittingly, although vexel and vector are different they are constructed in the same way, this is besides the point. The tutorial went on to say that vexels are creating portraits from posterize tracing in vector. Needless to say I left a comment to try and dispel this myth... and I did die a little inside.
Is this really how we want to have ourselves represented?
Examples of Creative Vectors using Stock
Enough ranting, let me show you some fabulous pieces of vector which use stock from deviantART in a creative way.
:thumb189327681: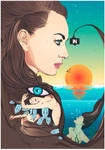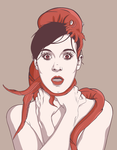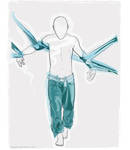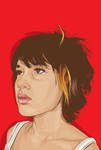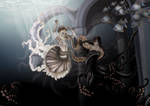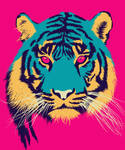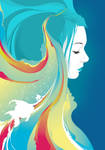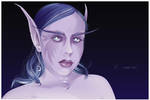 :thumb120974252: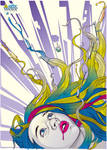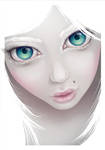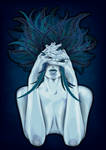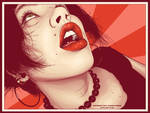 Conclusion
I'm not saying to stop tracing and learning your craft from stock images. Skill takes time to mature and as does a style. Don't stop doing this because you wont be featured by me personally. Hell, to a certain extent I started in a similar place. What I am saying is that just because you use stock, don't let it define your work. Let is just be step one of your piece, not the whole piece

I just want to reiterate that the opinions in this article are those of my own and should not be seen as opinions held of any of the deviantART staff or volunteers. These are meerly my standards and should be taken with a pinch of salt