International Women's Day - Women in Vector
What is International Women's Day?
The following has been quoted from the
InternationalWomensDay.com
:
"International Women's Day has been observed since in the early 1900's, a time of great expansion and turbulence in the industrialized world that saw booming population growth and the rise of radical ideologies.

The new millennium has witnessed a significant change and attitudinal shift in both women's and society's thoughts about women's equality and emancipation. Many from a younger generation feel that 'all the battles have been won for women' while many feminists from the 1970's know only too well the longevity and ingrained complexity of patriarchy. With more women in the boardroom, greater equality in legislative rights, and an increased critical mass of women's visibility as impressive role models in every aspect of life, one could think that women have gained true equality. The unfortunate fact is that women are still not paid equally to that of their male counterparts, women still are not present in equal numbers in business or politics, and globally women's education, health and the violence against them is worse than that of men.

Annually on 8 March, thousands of events are held throughout the world to inspire women and celebrate achievements. A global web of rich and diverse local activity connects women from all around the world ranging from political rallies, business conferences, government activities and networking events through to local women's craft markets, theatric performances, fashion parades and more."
To find out more about International Women's Day, please check out the website
InternationalWomensDay.com
. Find out about the history of 8th March and events happening globally.
What is Vector Art?
In digital art there are two layer formats: raster and vector. Raster formats are based in pixels and vector is based in paths and points.
When you resize a raster image, you are expanding the pixels. Your program has to try to estimate what the colours would be for the additional pixels created. Due to this, the image loses it's clarity and creates a pixel effect.
When you resize a vector image, you are increasing the distance between the points. Due to this, the image doesn't lose it's clarity and doesn't pixellate.
The key element of vector is that it's infinitely scalable without any quality loss and it's why we love it!
Women and Vector Art
Here on deviantART we have a strong vector community and within it, there are many, many inspiring and creative female vector artists. In the spirit of today's events, I give you some amazing and often breath taking pieces of vector art by female artists, some suggested by the community and some which I find inspiring.
:thumb117196592: :thumb119927258: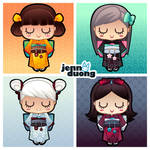 :thumb22215849: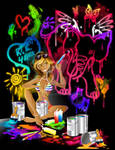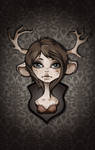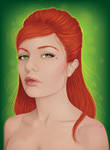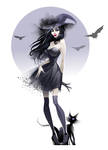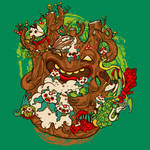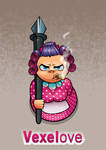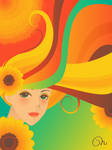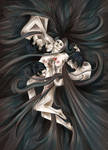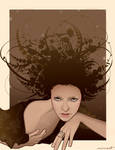 :thumb87983270: :thumb75678596: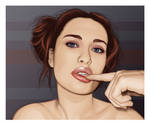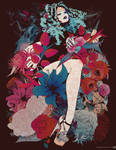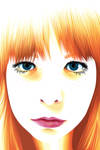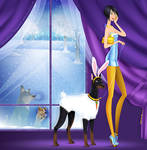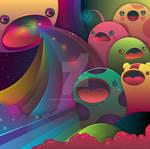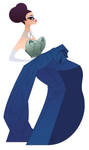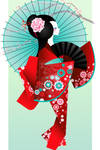 :thumb193950942: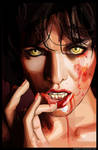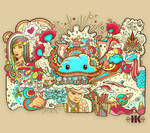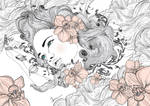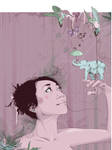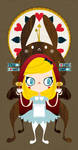 :thumb60538847: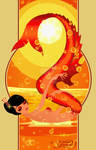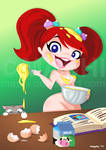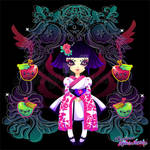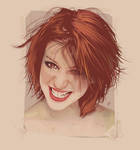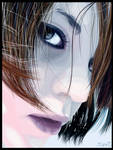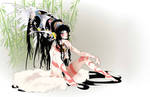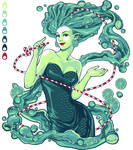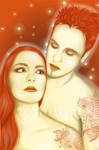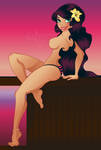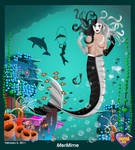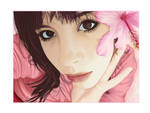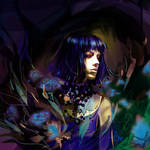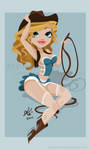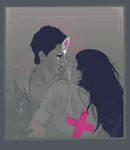 Conclusion
Each one of the features above are one piece per female artist... this is only the tip of the iceberg, there are plenty more out there and I apologise if I've missed you off!
I have had such a pleasure being part of our vector community and being able to connect with so many female vector artists, share experiences and be inspired by my Scalable Sisters. So this article is to celebrate and highlight the sheer talent which is out there and prove that we are just as equal in vector as we are in other areas.
deviantART & the Vector Community loves YOU!