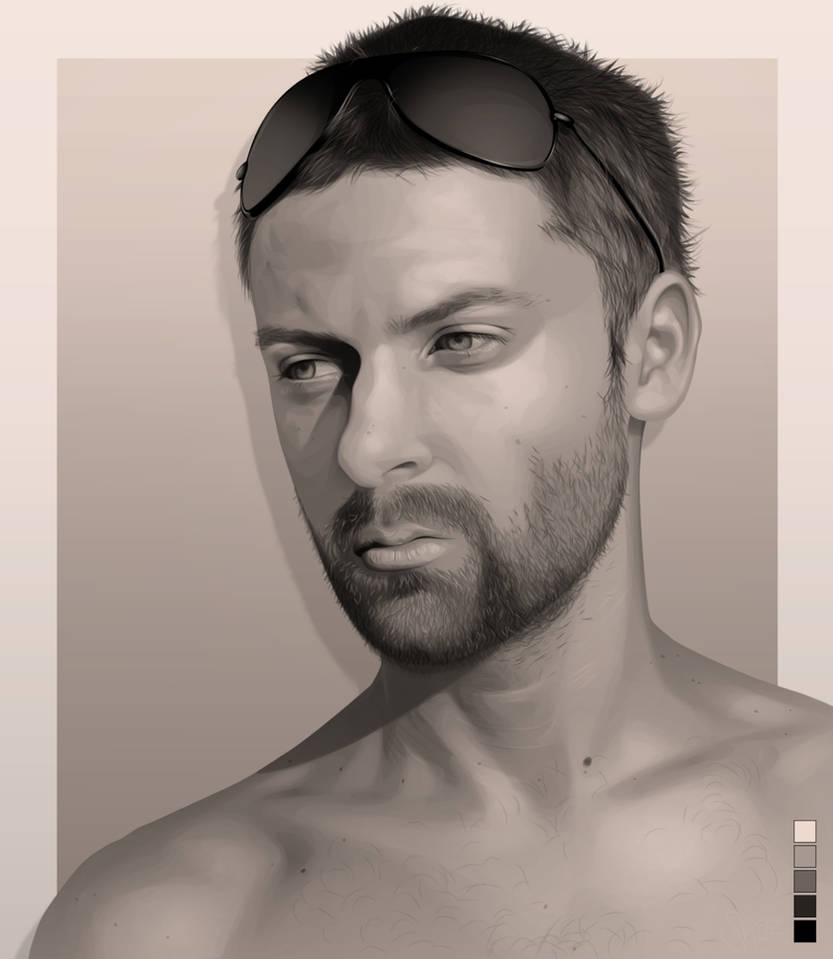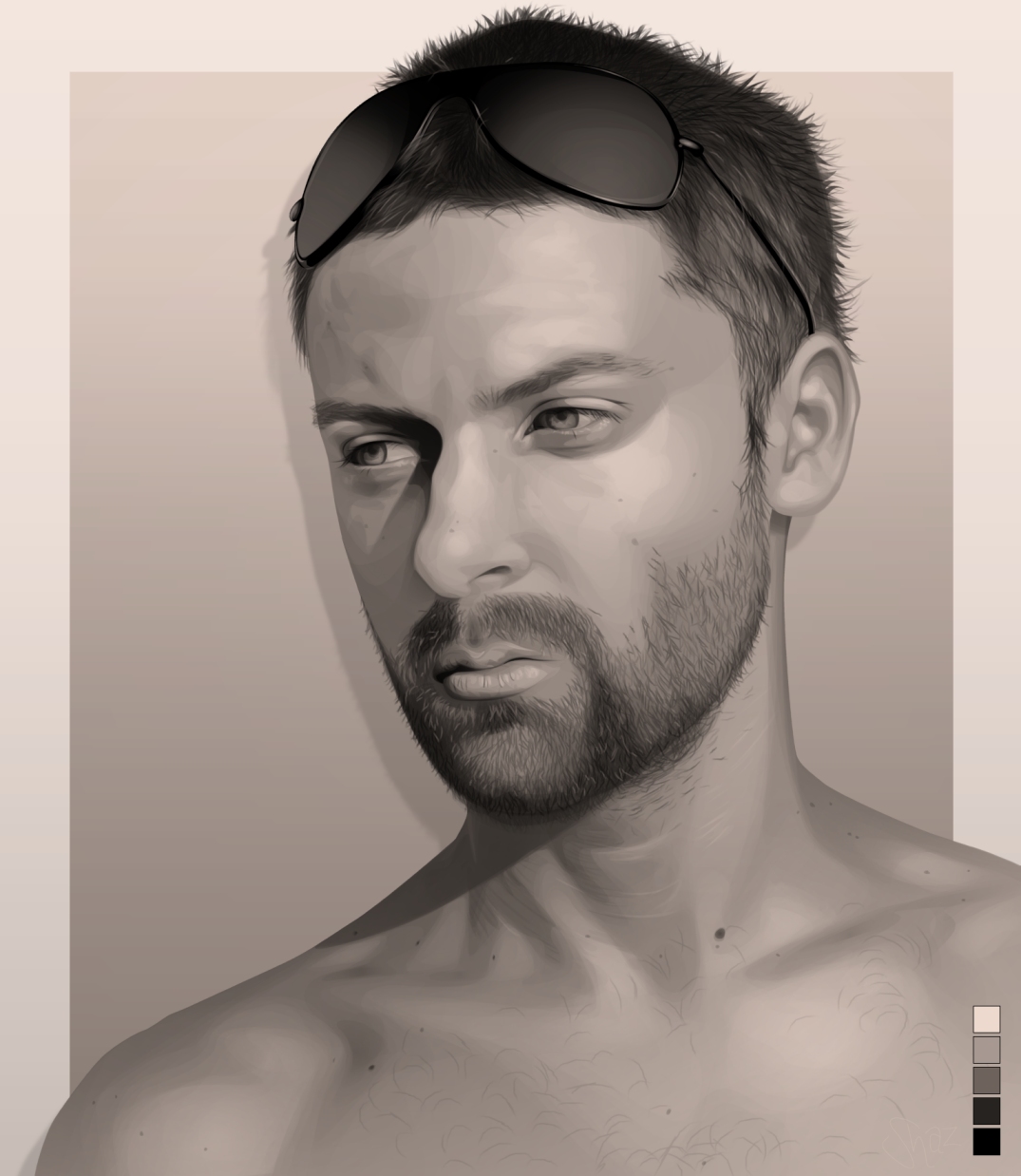 Watch
... aka Sharon Milne's Davide (anyone get the joke?)
Well well well... ladies (and guys if you are that way inclined) form a line behind me! This is my portrait of the ever so talented and ever so drop dead gorgeous Davide aka ~
originalASKER
aka "My Favourite Italian" as I call him. He is the only guy I would ever say "don't shave off the beard!" - cos let's just face it, beards are not that attractive, but to me, Davide's is perfect - mmmmmm
I have had his photos on my PC for about a month now and I kept on meaning to start this, but always found shadows a bit of a mission, as this one has proved! 10 hours alone on the skin shading.
Again I have been practicing with gradients, all but 5 base layers are actually gradients! But that is not the hook with this one, the main challenge with this is that only 5 colours (bar the ourside colour of the frame!) have went into making it - and of course this means a lot of varying opacities and gradients needed to blend the colours... but it has been a very good challenge.
Anyway, music has been inspiring a lot of the titles of my portraits recently... this one is from the classic 80s song "Boys of Summer" by Don Henley. Classic song.
Thank you Davide for being a perfect model

---------------------------------------------------------
[Edit] Wow thanks `
turn2002
for suggesting for the DD <3 totally unexpected - thanks guys

I just wanna say that this _isn't_ vector art... never claimed it to be... it's
vexel art
... which is based on raster layers and not vector layers.
But wow - thank you everyone who has been really sweet to fav it and comment it - it's much appreciated

Follow My Work

My Portfolio Twitter Facebook
Daily Deviation
Given 2005-10-23