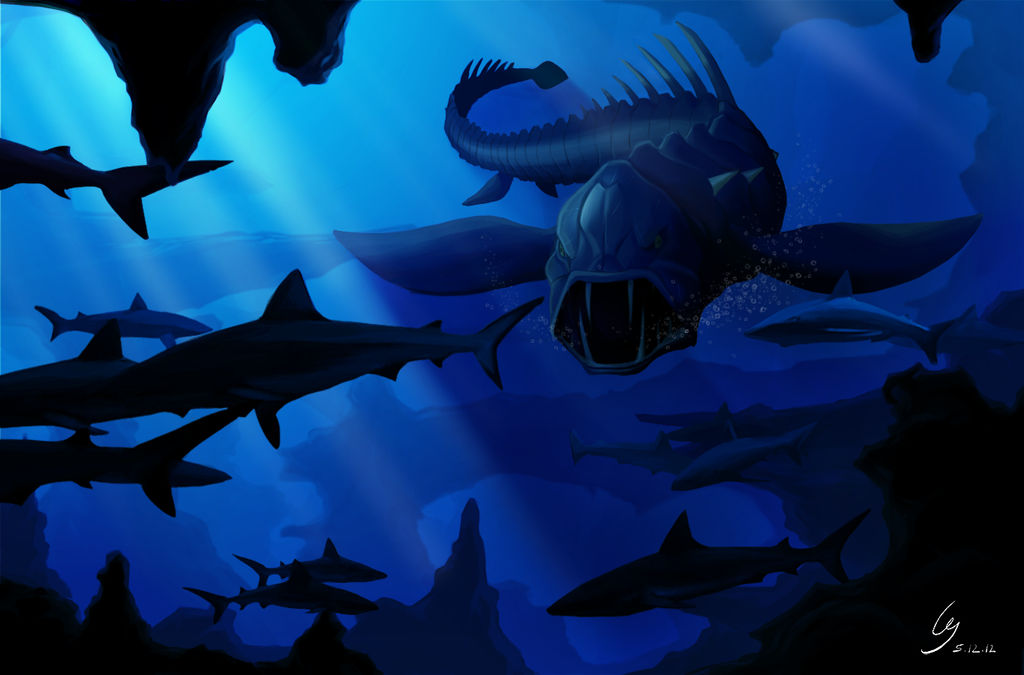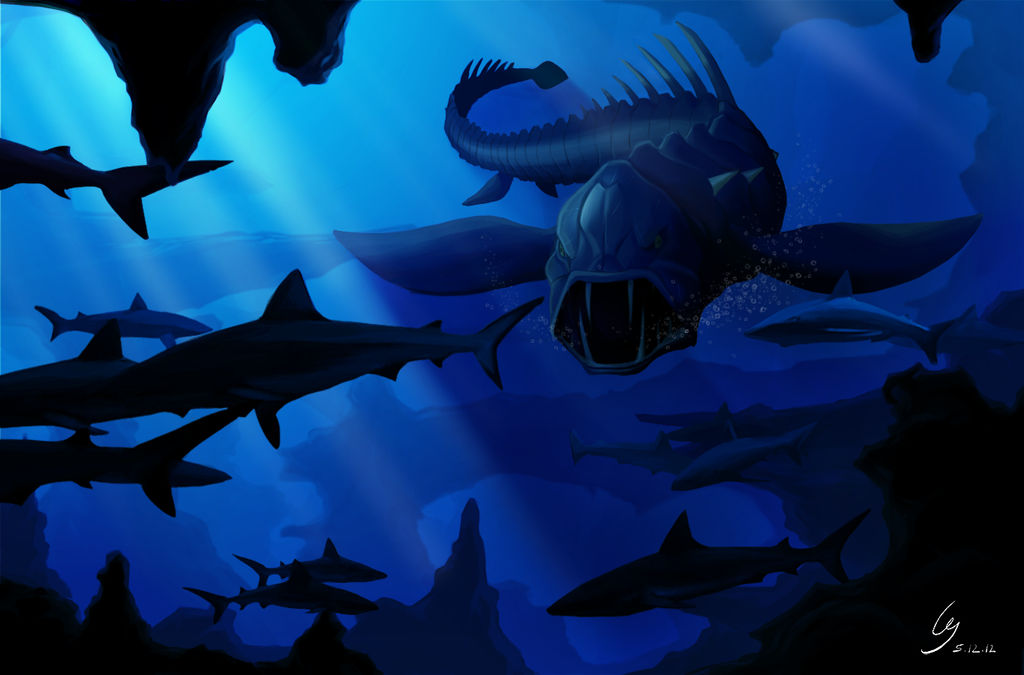 New illutration! I wanted to draw a bottom water, then a sea monster and then I thought why not many sharks. Enjoy!

Nouvelle illutration ! J'ai voulu essayer de dessiner un fond aquatique, puis un monstre marin puis je me suis dit pourquoi pas plusieurs requins. Enjoy !

Ah ouais, quand même.. Chapeau !
Reply

Humm! c'est vraiment pas mal

surtout que l'atmosphère aquatique n'est pas simple à retranscrire! Mais tu t'en ait bien sorti !

Reply