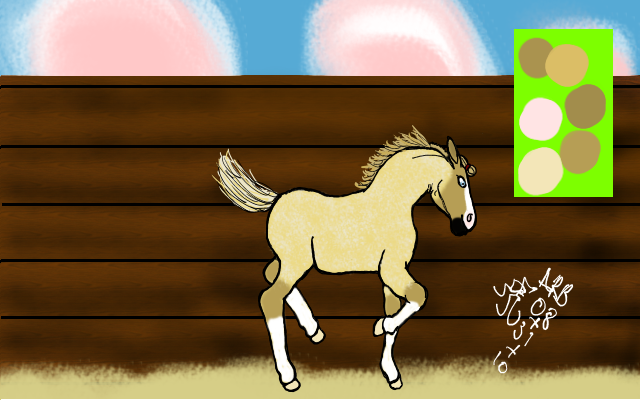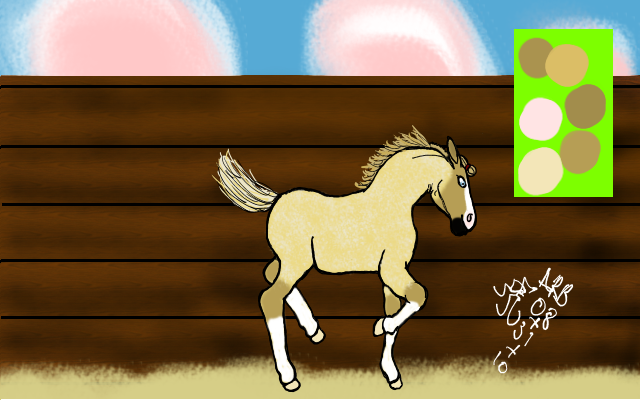 Is Registered with:


---

Register Name: RES Sweet Seranade
Barn Name: Sweetie
Gender: Mare [Filly]
Age: 6 months
Breed:
35% Snow Mustang
30% Paint
35% Pre Andalusian
Height: will be 16HH
Color: Palomino Roan
Genes: AA/ee/nCr/RR
Markings: White Face, 4 Stockings
Discipline: Dressage, jumper, halter
Personally: Sweetie is well a sweetheart! will follow you like a puppydog and nibbles your shirt to get loveings.
Passable Traits
Palominos
Roan genes
Sire: PCS Serangoon
[link]
Dam: RES Serrianna Romance
[link]
Bloodlines:
soon!
Offspring: too young!
Other: Last foal of Serrianna!
For stud/lease: too young!
Shows:
5th place.
---
Stock:

[link]
Sweetie's Design:

Sweetie:

/