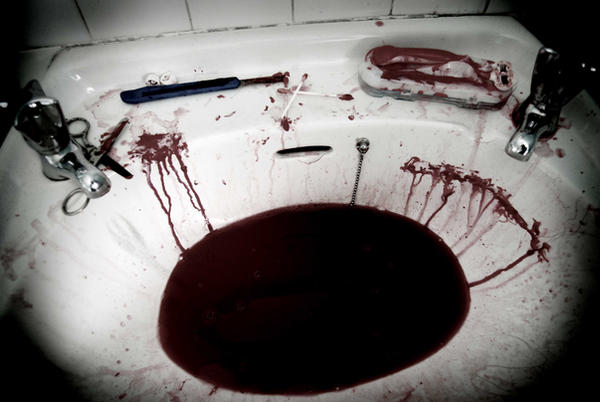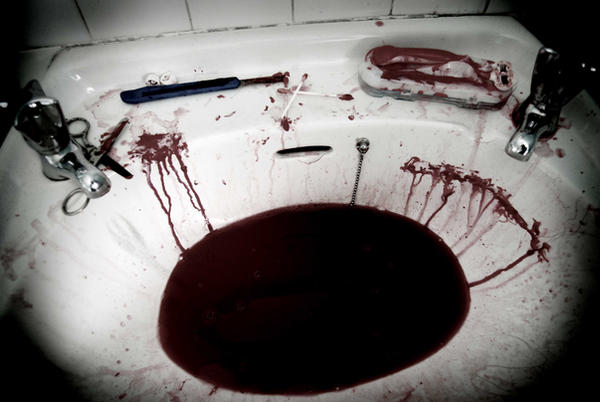 Watch
"Which tool did it I wonder!?"
Ofcourse none of them really did. No I dont, nor have I ever, nor do I plan to self harm. It is fake, I would have thought that was pretty obvious seen as I had to basically make do with paint and water, which is like the worst sort of fake blood you can make hahaha

yeah it's not so great, I was just bored earlier and so I thought I would do something and so I took photos.
That sink took ages to clean off properly afterwards hahaha I hurt my back trying to get it all clean again.
Daily Deviation
Given 2010-06-16