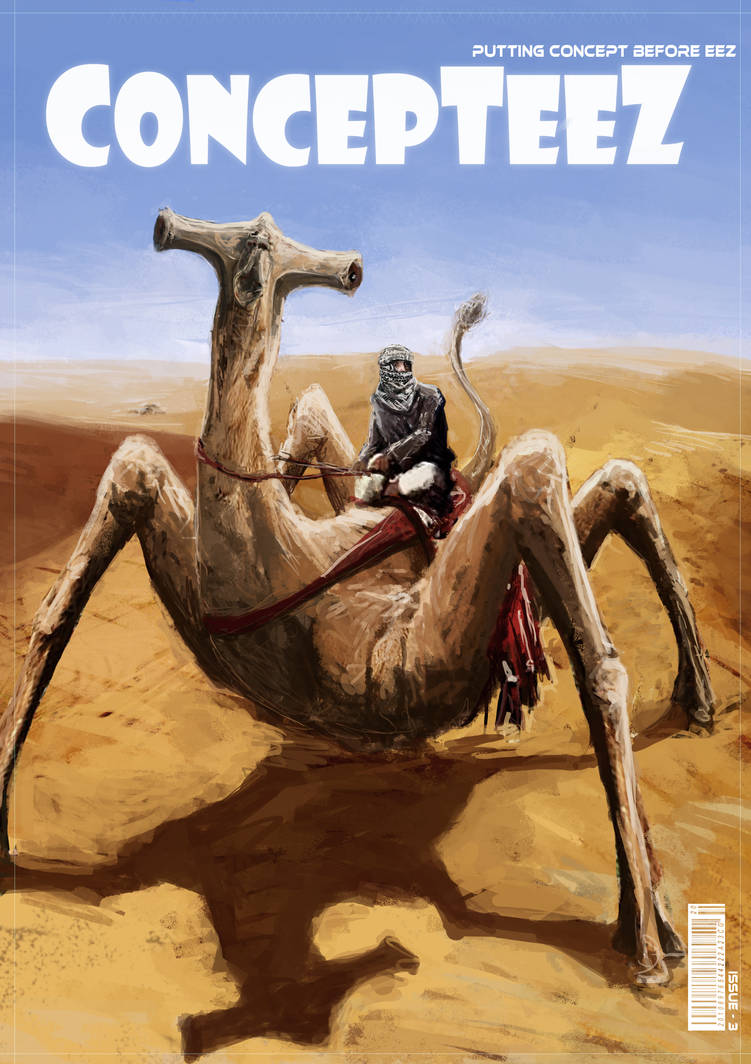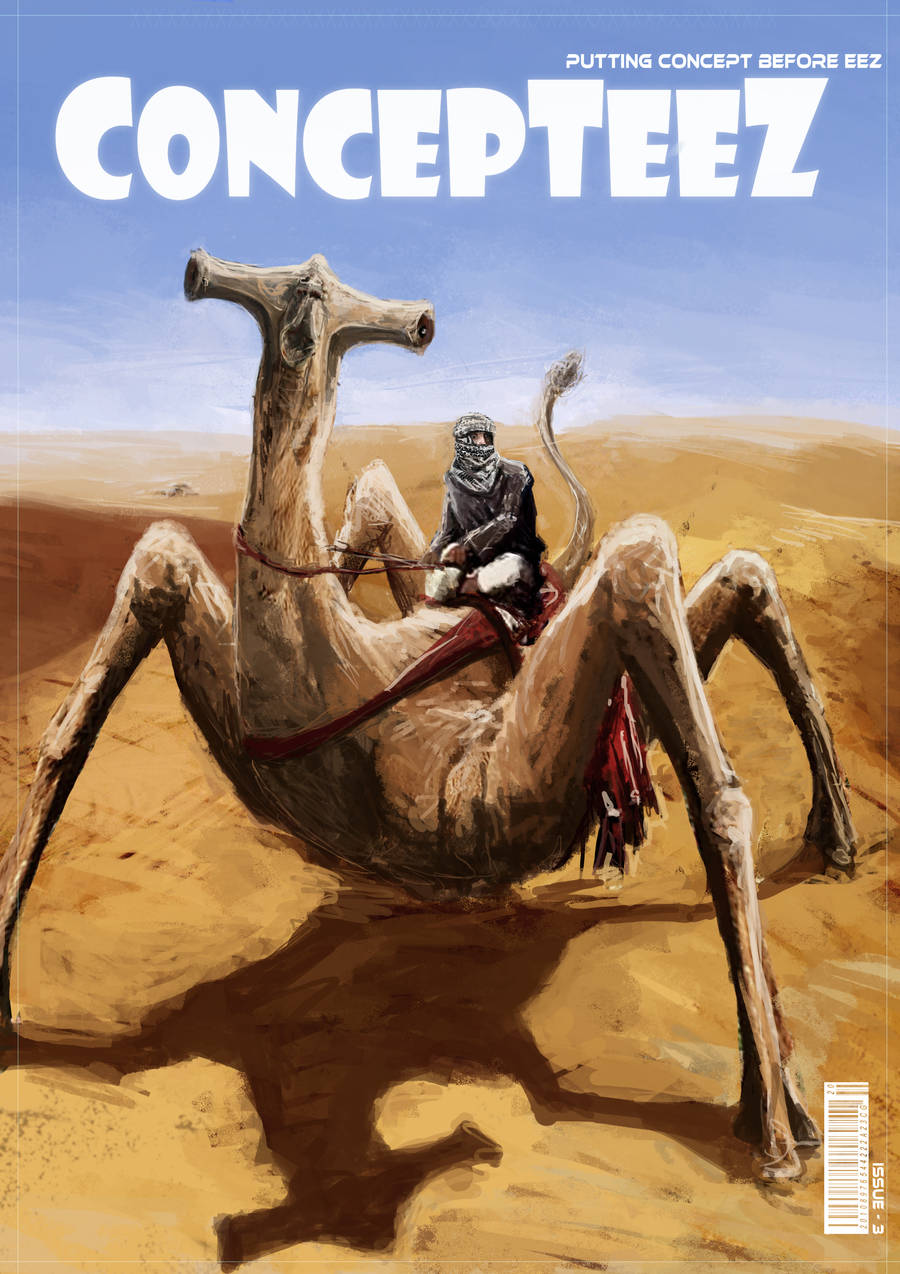 Conceptworld competition entry..
'A desert planet, once lush and green, capable of sustaining life. Criminals and volunteers have inhabited the planet as Earth dies. The camel like creature has gangly bug like legs to outrun larger predators which also inhabit the desolate world.'
Unmarked version here -
[link]

Hey Chester, I love the scale of this creature and also the strong silhouette which almost tells you everything
you need to know about this creature. Great job!

Reply

Wow cooooooooooooooool, oh and I love that creature thingy he's riding!!

Reply

This is a nice design and the composition and layout works nicely for a cover. At the moment I feel it could do with a bit more detail and design. Explore the design of a neat bridle for example, as currently the reins just wrap around the creature seemingly by magic. Maybe also look at the things the rider is sitting on and would need to stay on? Anything to add to the believability of your design helps.
At the moment it is also quite rough and if you have time I would recommend you think about rendering this out a bit more. Remember this is essentially a cover illustration! Good luck!
Reply

Thanks, haven't got time to render it any more i'm afraid, but the critique was helpful

Reply

Reply

Wow that is an awesome design!
Reply

Lookin good

Reply