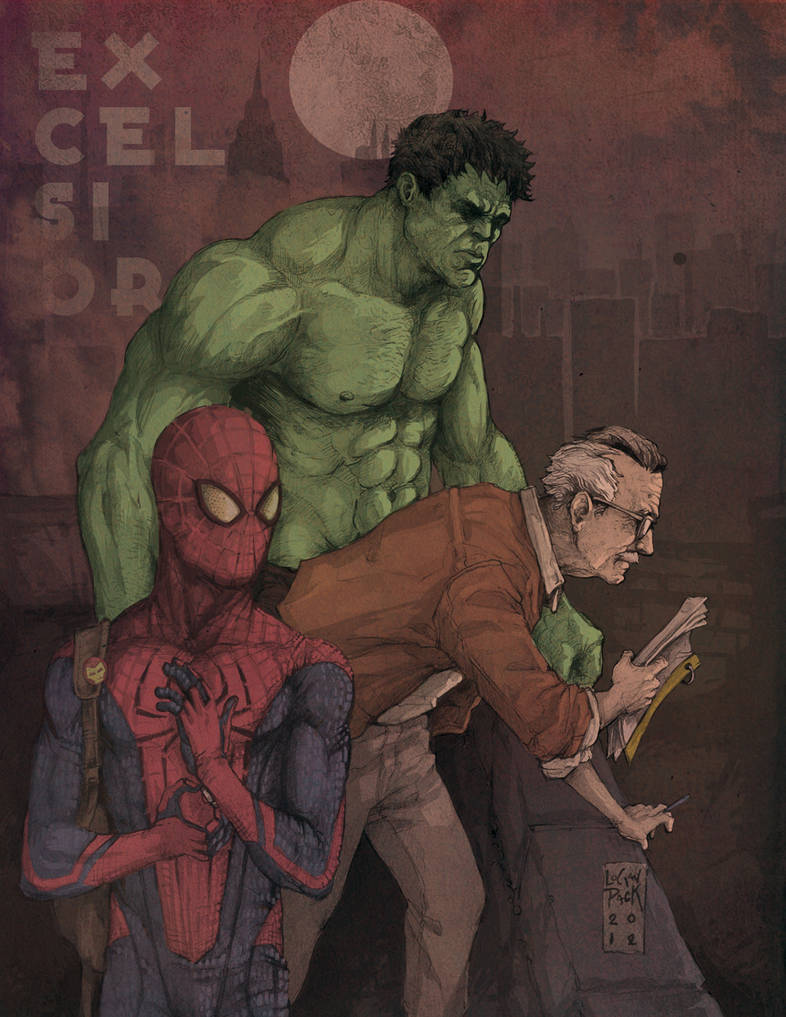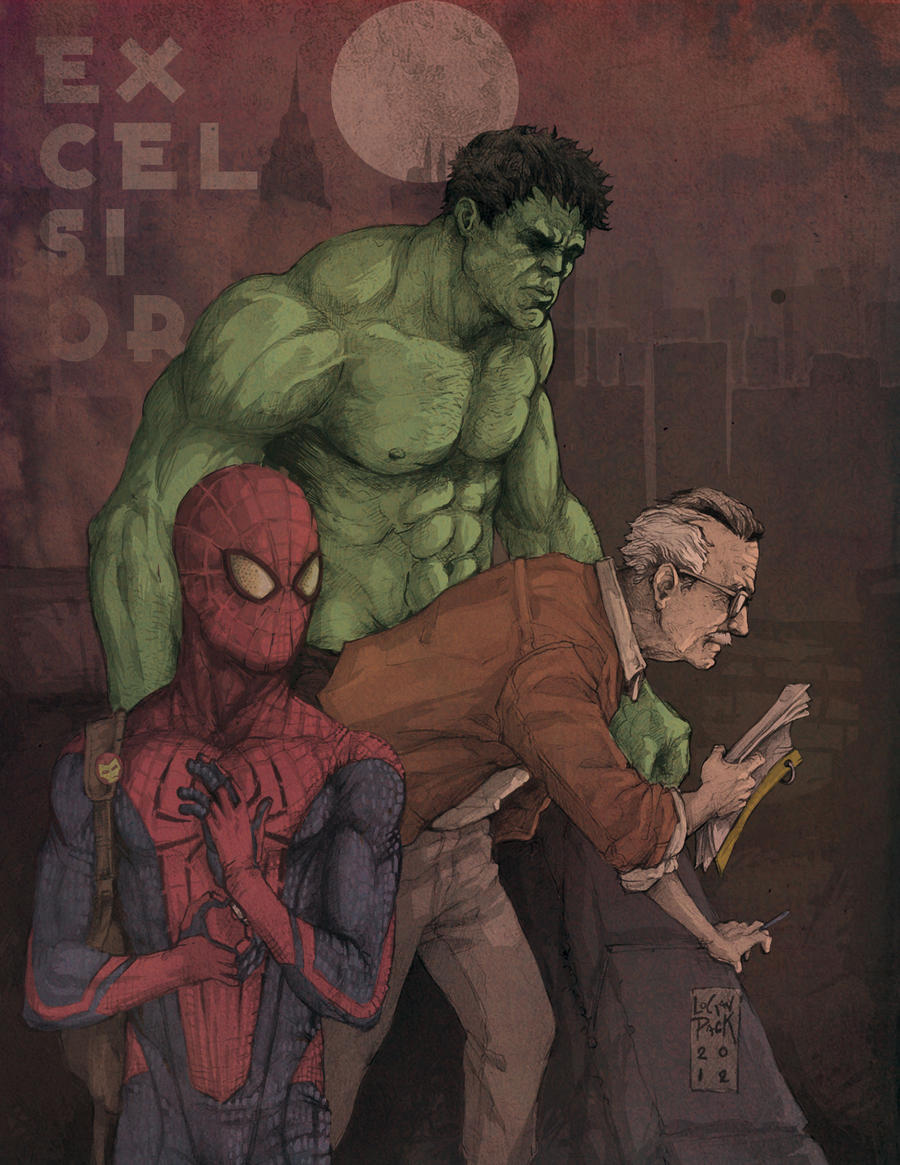 Watch
Artwork that I did in honor of Stan the Man Lee's appearance at the Albuquerque Comic Expo! Responsible for the most surreal moment of my life, as it got an unexpectedly awesome reaction from The Man himself, this picture will live on in infamy for me personally.
Originally drawn as a pencil sketch and painted digitally, the image depicts Stan Lee and current versions of Peter Parker and The Incredible Hulk.
Prints of this artwork can be purchased from my Etsy store here >
[link]
Available in both Masked Spider-man and Peter Parker versions.
Excelsior!
by Logan Pack