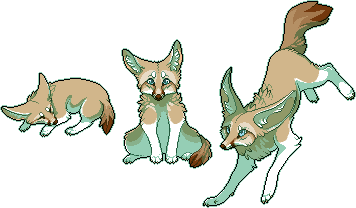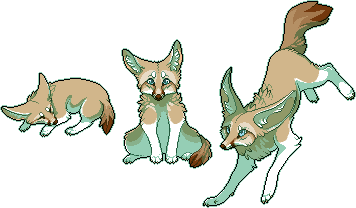 Watch
So, here's an explanation of what this is:
A long time ago (back in 2010) I was an active member of Squiby, a site where people can create their own, unique adoptables for others to adopt. These pals can then grow if people give them enough clicks. Anyways, I created some cute little pixel foxes and people loved them, but have lost interest after some time. The site's not pretty much active at this point and it's current state is, well, ... let's say it's not really well with the amount of bugs it has and how unprofessional it looks now. But just recently I've discovered a similar site, which looks, ... well, better, I guess? And decided to do a revamp of the old pixel foxes for others to adopt.
So here is pixel fox number three – Fennec!
Find the old version from
2010
here: sta.sh/0hnbo329nmm
Art © chertan-koraki – Don't use without permission!

Is this an adopt?
If its still available I'm interested knowing wanted price?
Reply

Oh noo, it's not like deviantart adoptables. It's rather some sort of "old-style" (?) adoptable. On maxicanvas you can "adopt" a copy of this fox and it will "grow" (image changes from baby to child and then from child to adult) if people click on it, like a pet or something. You don't adopt the design/character.
Reply