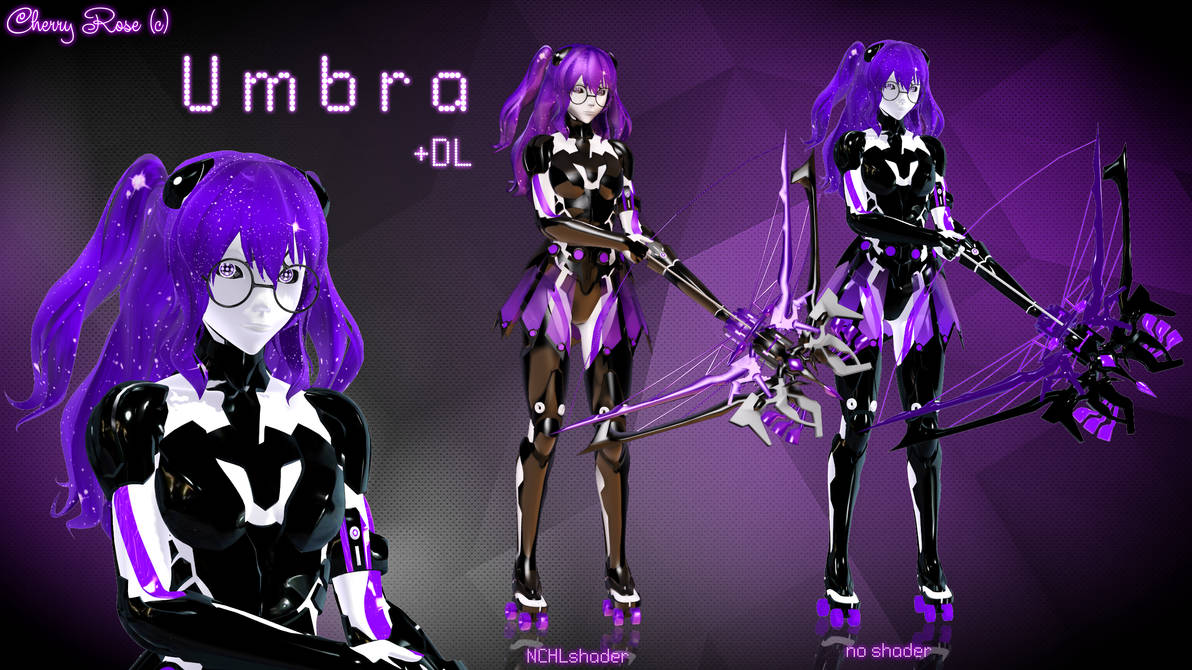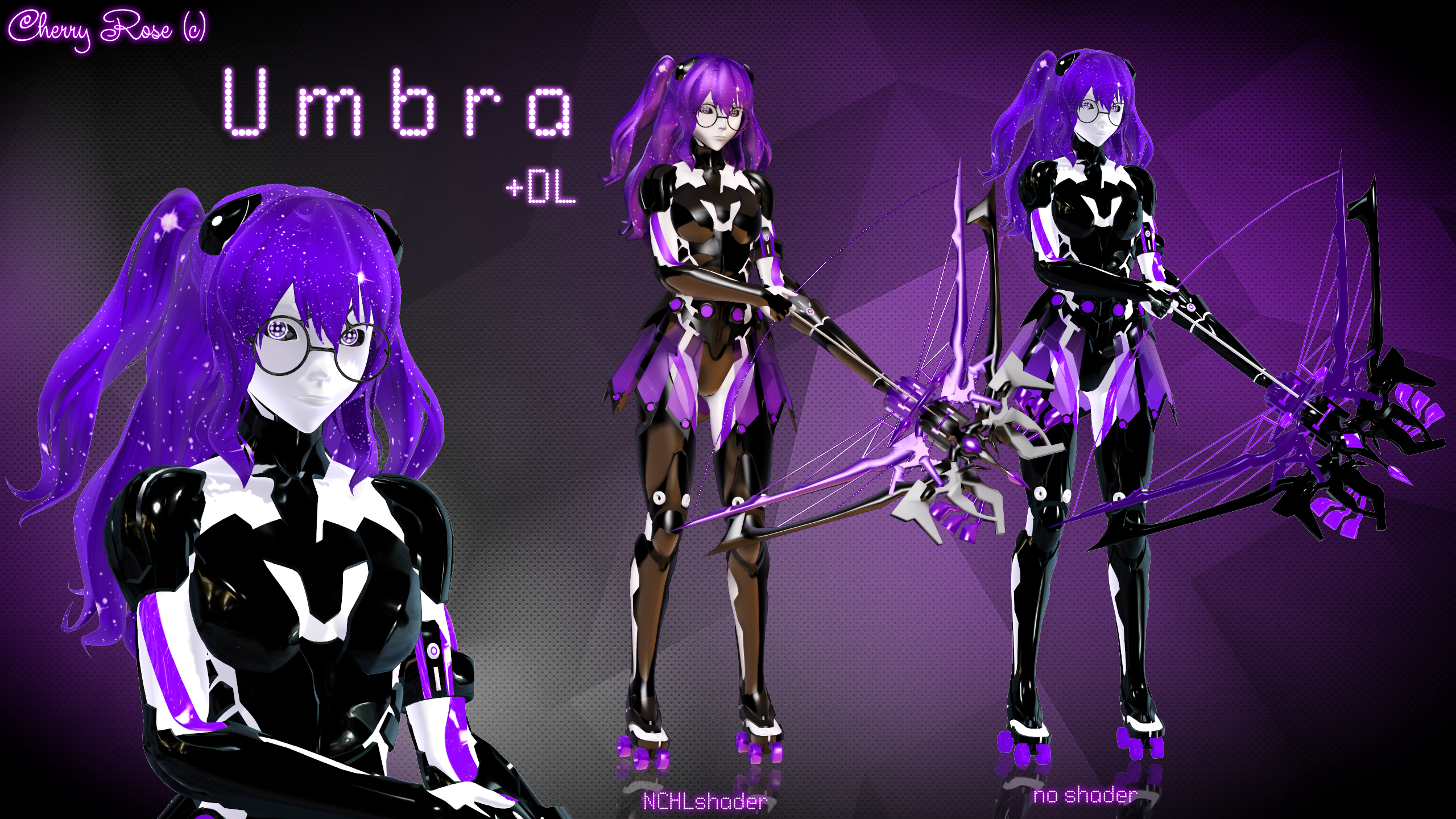 Watch
Hey, I'm back with come cool girls!
This is the third type of droids in my plot - they have arms replaced with weapons



She has an arching bow, the second mosel will have a sword, but I dunno what to make a weapon for the trird model!
So, if
you
have any ideas or suggestions - leave a coment, I'll be really pleased to see what you will come up with!



* * *
Model by Cherry Rose (c)
Original - MMDモデル:Malestorm Yomu Konpaku
Rules for the model:
- You CANNOT edit it;
- You CANNOT redistribute it;
- You MUST credit author ( Cherry Rose (c) ) if you use this model;
- Please, comment if you download;
* * *
Archive contains 2 versions of model:
- Model with SPAs;
- Model without SPAs (for NCHL shader);
* * *
Download:
RAR archive
Passwod: cherrycherry[name of model]
* * *
Write me, if you found bugs, e.t.c.
Don't forget to credit me!!!
I would be very happy, if you comment

Thank you for downloading!