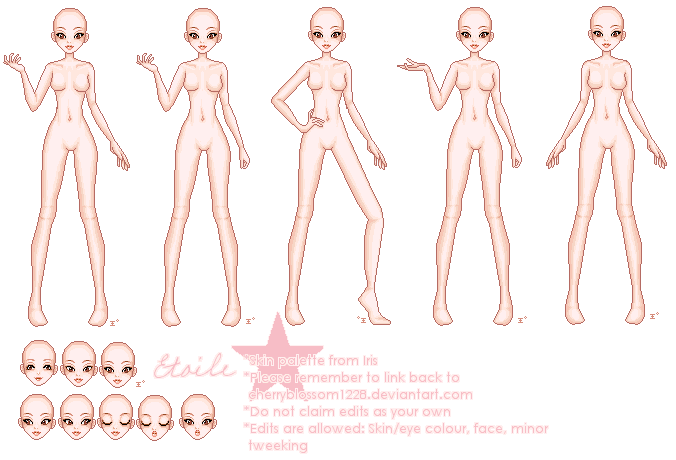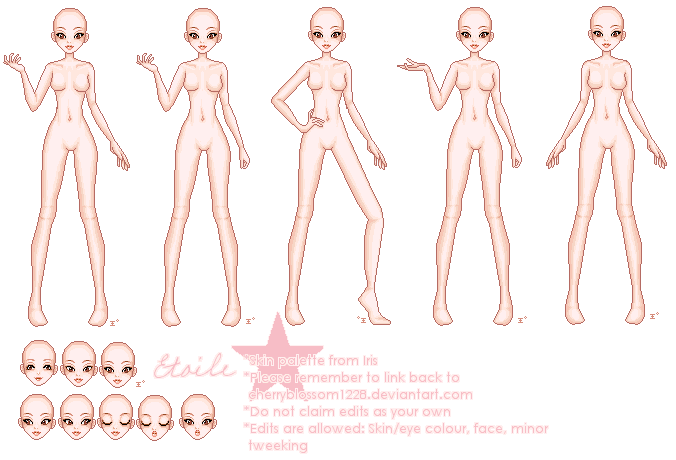 Watch
These are the first few poses I made for my Etoile base. If you want the rest of the poses, please visit my site @
Summer Dreams
Rules
* Every pixel here is copyrighted Stephanie Wong (aka ME)
* You MUST link back if you use my bases
* Do not copy or take any part of my bases without permission
* You may remove the copyright/signature from my bases but remember to link back
* If you edit the base, do not claim the edited version as your own or post it on forums/sites. You can send it to Me and I will post it here and give you credit.
* You may not use my bases in a dollmaker.
*Do not use my bases to make money (ie: do not make anything on my bases and sell them)
*If you want to use my bases in a forum shop, please read the forum rules first and then email me
* By viewing the bases below that have been made by me, you agree to all these rules.