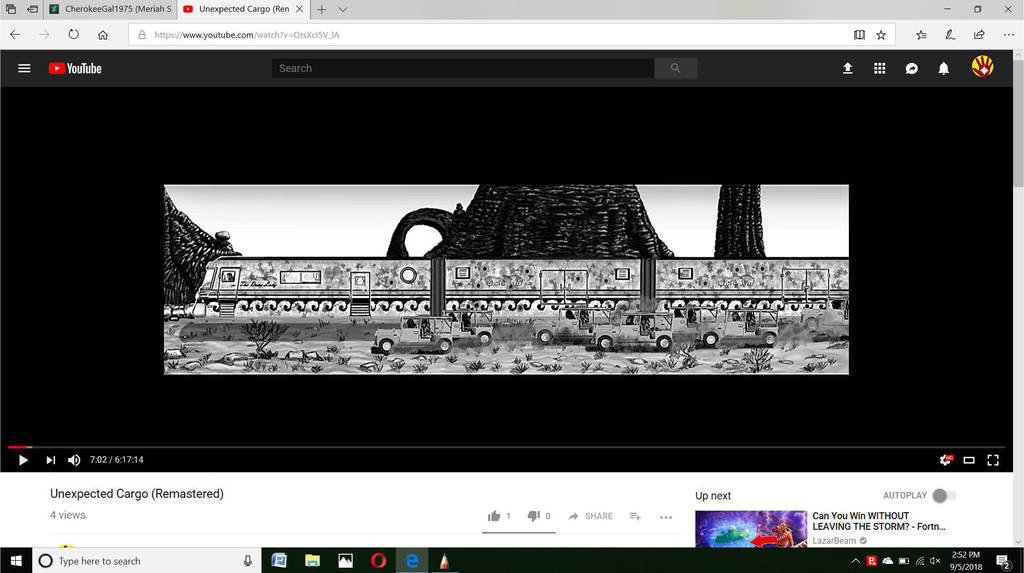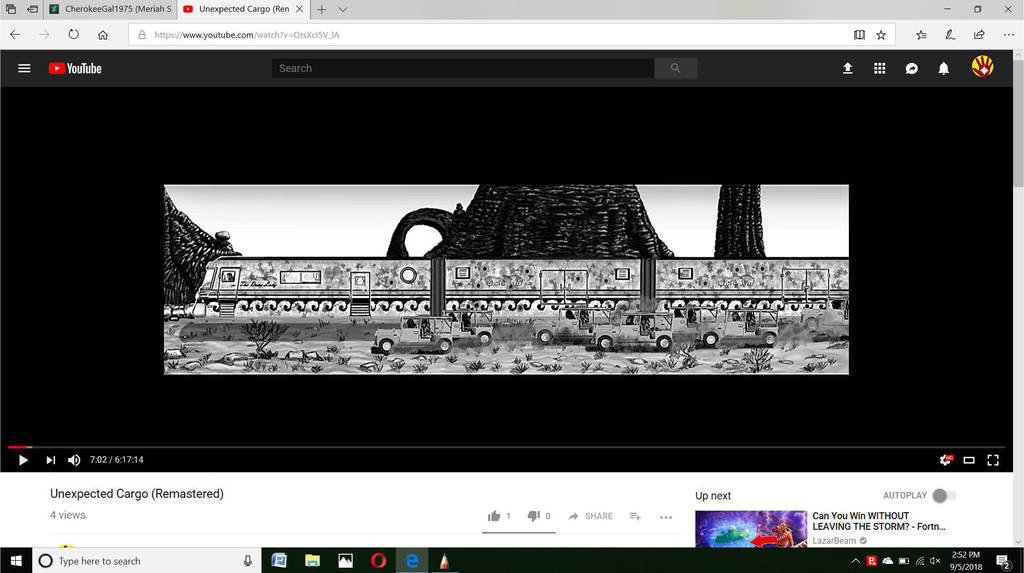 Please read description then click on the link.
www.youtube.com/watch?v=QtsXcI…
Okay, so someone was kind enough to be honest and say that I read too fast. I did a few tutorials and discovered how to slow down the recording a little without distorting my voice to the point it sounds weird. If anything, it sounds more like what I sound like to myself. As an added bonus, I found a tutorial that removes some of the annoying background noises I didn't know how to remove the first time I submitted this video.
Anyway here is they synopsis:
Johnathan was just a family man and a cargo runner. A political nobody with no connection or interest in the royal family apart from the occasional shipping jobs they hired him for. So he didn't understand why he and his odd family were being so persistently hounded by King Richard's personal guards. He later learns when Princess Elena had hired him to hide the royal seal for its safekeeping, it was actually a ruse. The real cargo she wanted him to keep safe for her was her unborn baby! She had secretly used a maternity transfer spell on him to hide her baby from Richard in the one place no one would expect... inside Johnathan! When he learns of the reason for the sudden onset of his odd symptoms, he is outraged. Yet when the Princess reveals that she has recently learned of a shared connection with him, one that bound them together in such a way that can't be broken, Johnathan mostly forgives her. So, instead of revenge, he attempts to help her indirectly in her quest to remove the unrightful king and regain it for her baby. Johnathan works against time to help the princess without getting caught and killed by the king. He hopes to accomplish all he can before the princess goes to war against the king and before his unlikely cargo must be delivered.
This book is available on Amazon as a Kindle or as a paperback book. Just type in Unexpected Cargo by Meriah Smith and it should pop right up. Yes, this is an mpreg, but it's a non fetish, heterosexually oriented one. It was inspired by all the other mpregs out there that I didn't like and I decided to see if I could do something with a story with this particular plot element to see if I could do something better. It was like a personal challenge. Except for a couple of spots, it can be rated as a PG-13 if books can be rated like movies. Unless the parents are not so strict. Mine weren't. I was reading Clan of the Cave Bear by Jean Auel and the books after it when I was twelve. Those books have way more explicit material in them than mine, so it's up to you. I can only pick out one maybe two scenes in this whole novel that some adults might want to sensor out from a junior high aged kid, but that's it. High school age...no need to worry.
Please note that I'm really bad at synopses, but I am a lot better at story writing. Please, please, give it a chance! I am aware that I'm not the best reader, but I gave it my best effort. This audiobook was really hard to make too. One of my most difficult projects ever.
This is an entry in the contest Pure Imagination contest for