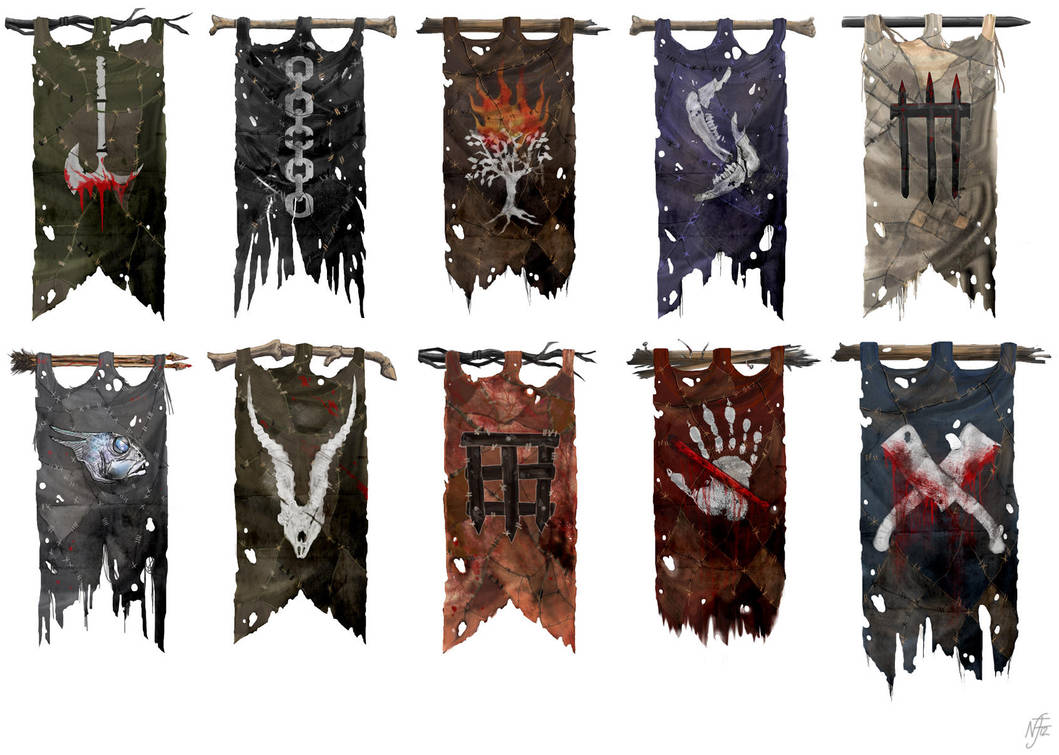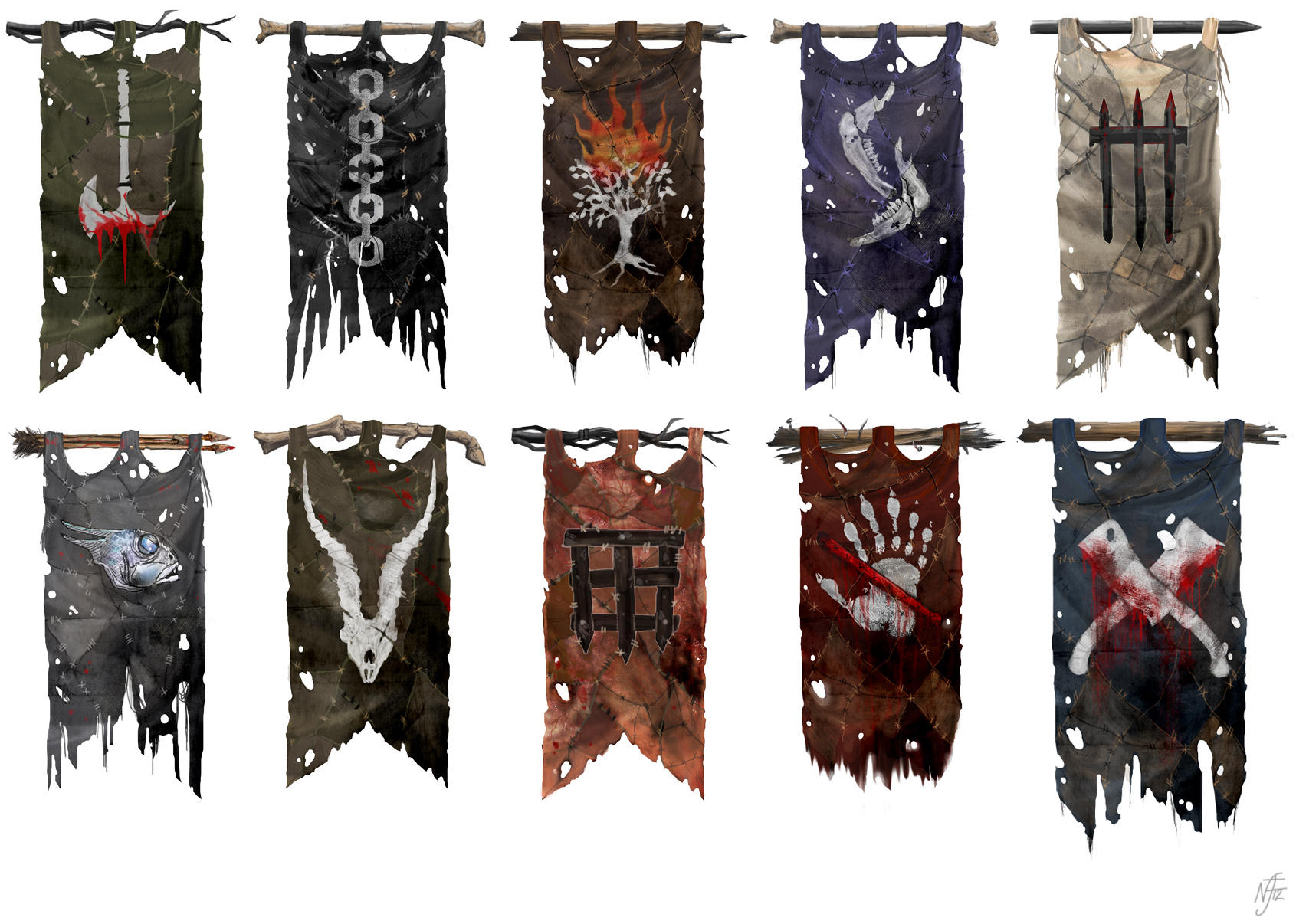 Watch
Project: SOI MUD
Title: Enemy Orc and Troll Tribe Banners
Name of Tribes from top left to bottom right in order.
Blood Axe
Broken Chains
Burning Tree
Cracked Jawbone
Spiked Gate
Fish Head
Goat Skulls
Iron Cage
Pierced Hand
Two Cleavers
MUD Site:
[link]

The burning white tree is pretty witty.
Reply

Those are some really sweet designs, I envy your creativity in this

Reply

Reply

Banners are awesome, great work. How did you create such things?

Reply

Chim, you're awesome

Reply

Hey matey, how's things!? It's been a while! Oh and thanks by the way *blushes*. I hope you are cranking out loads of cool art stuff too?

Reply

Erm, not at the rate you are! Seriously, your work ethic is amazing - I'm actually a little bit butthurt right now.

Awesome stuff. You're really turning into a high, hiiiigh level artist.
Reply

Lol, butthurt? What does that mean!? I actually haven't been doing as much personal stuff lately as I would like to. If only there were more hours in the day! I sort of go through phases of working and playing computer games. I'm playing 'The last of us' at the moment so it's eating into my art time, but it's worth it - It's a fantastic looking game and great fun to play, you played it? I dream of working on a game of that caliber, but they are all done in American studios.

You still doing the whole Jiu Jitsu thing?

Reply

Butthurt: I see your recent stuff and it makes me realise that I haven't been working hard enough.
Yeah, I want to play the Last of Us. There really isn't enough time in the day though - I'm usually doing the Jiu Jitsu thing every night after work, so it's a struggle to get personal art in during the weekdays, let alone start catching up on my game list.
We should do a project together sooner or later! I'm starting to get momentum with personal stuff now, and it would be cool to do a collab.


Reply

Oh I see what you did there! Yeah a collab sounds like a plan, we should do that - might be fun!
You must be like a Jiu Jitsu master by now if you go every night.
Reply

Reply

Hehe.

Reply

This is really fascinating. I recently re-introduced myself to LOTR online, which this isn't, but it's still gaming

I'm unfamiliar with the symbolism for some of the banners, however some stand out; particularly the Fish Head, which reminds me of how Gollum was portrayed in the 1970s cartoon version of The Hobbit! Creepy, very creepy. I love it.
Reply