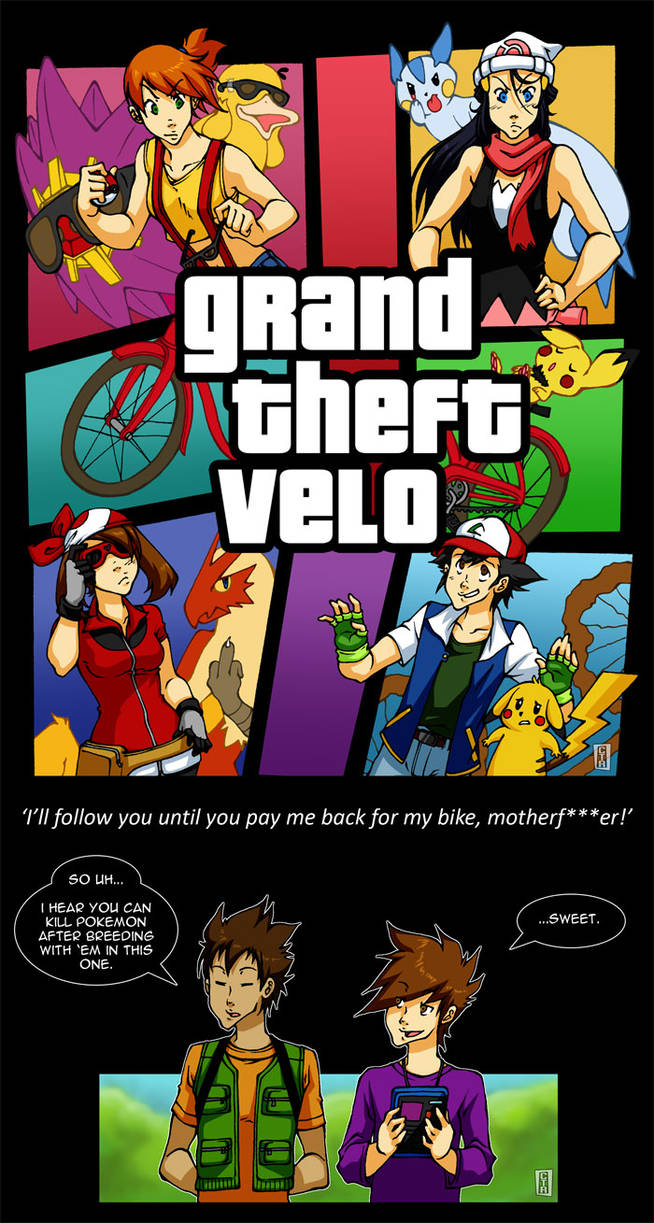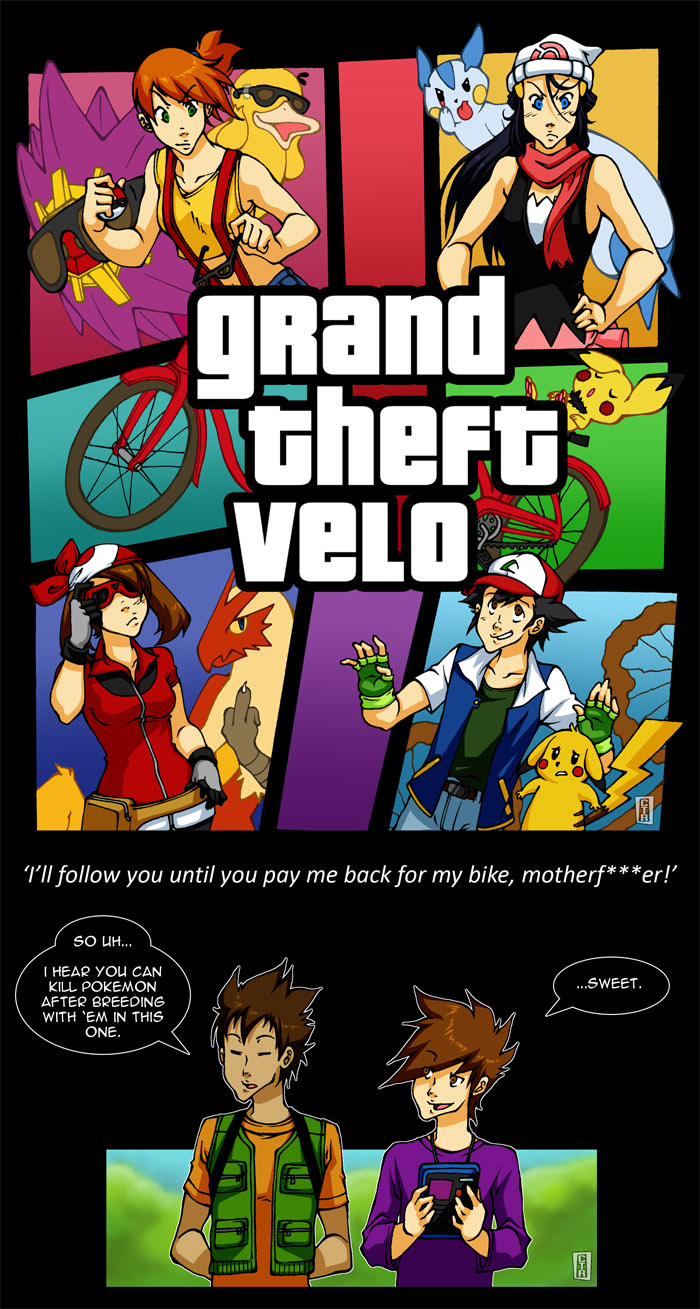 Watch
...Funnier in my head, as usual.

According to Wikipedia, it's a running joke that Ash borrows / destroys the bikes of the main girls in the series like the little felon he is (stopped watching before the first pokemon league, tbh, though I caught random episodes after that - the old ones are the best, tbh. I miss Ash's
old
old voice!

). Hence this crap. But hey, a comic, finally! And all it took was having a couple of essays to write... *procrastinates*
And ahh, Brock and Gary.

I loved 'em back in the day, especially in the manga (the Toshihiro Ono one, not that 'adventures' crap >_> ). So pretty!

...*reads 500 page french novel* -_-
Grand Theft Auto (c) Rockstar
Pokemon (c) Ninty
Art (c) *
chensterrain