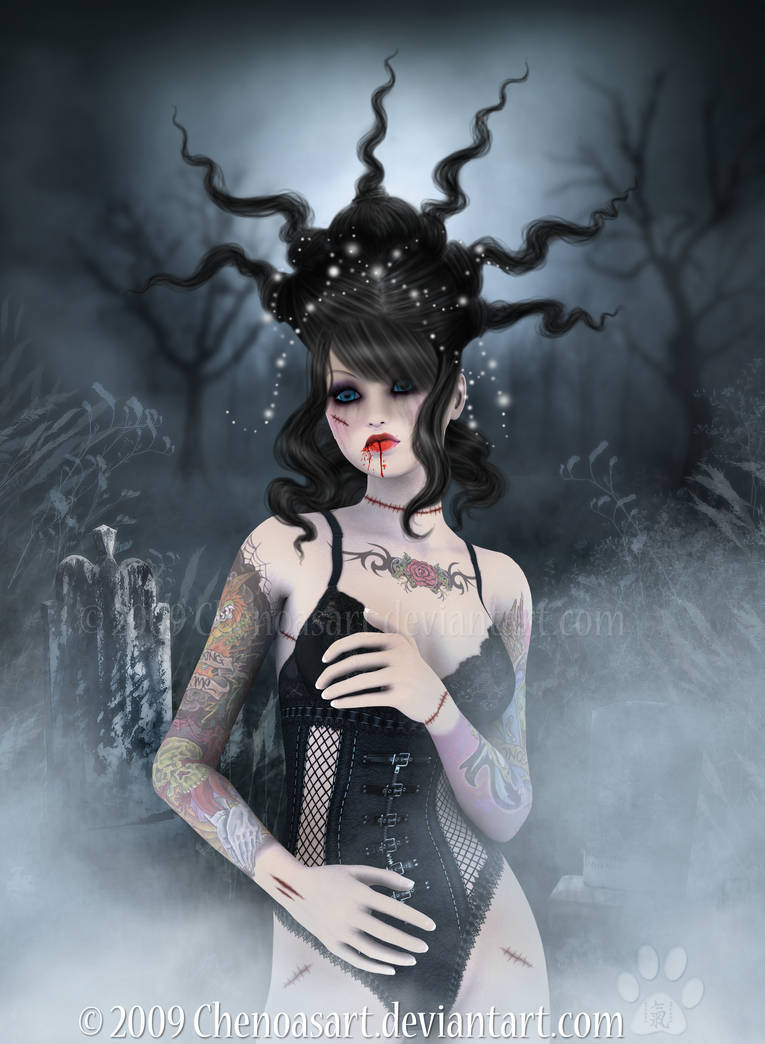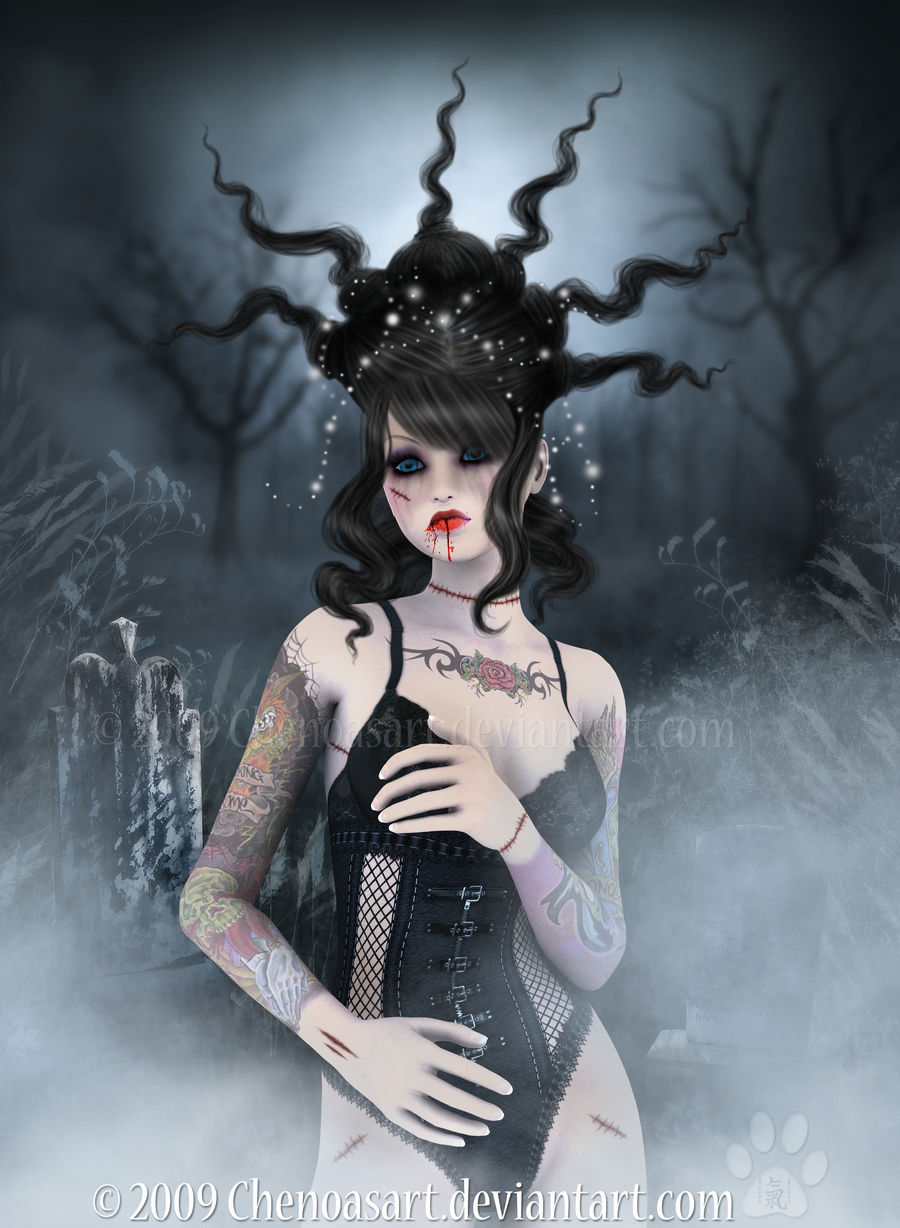 Watch
© 2009 Chenoasart
Living Dead Doll, created in Daz Studios 3 Advanced, post work in PS CS3 Extended, this piece is dedicated to my lovely friend

happy halloween hun, i hope you like it



(Original is 2200x3000)
My works are registered and copyright protected they may not be edited, reproduced, tubed, transferred, uploaded or used in any way without my prior written permission.
MCN: CWWDF-LQEWS-DFF77
Who is this irresistible creature who has an
insatiable love for the dead? Living Dead Girl. Blood on her skin Dripping with Sin Do it again a Living Dead Girl Crawl on me Sink into me Die for me Living Dead Girl
Daily Deviation
Given 2009-10-18
As mainly a photogrpaher by trade, forgive me if I comment on things that are standard/inevitable with this style of art - that's my ignorance and nothing else!

But on with the critique. First things first - I like it. She does look like a doll, and quite a striking one at that. The details in her outfit (what little there is of it!) are superb and I just love the hairstyle you've given her. The colouring is also very, very good, especially how dramatically her lips and eyes stand out from the rest. Overall, the level of skill in this is quite stunning - technically I think you are totally there.

The only things I think could really be improved are the cuts, as they look a little fake, and her hands, which seem too large and too rounded. The hands are to me the only awkward part of this image. The face is quite artifiial, but as she is a "Living Dead Doll" it's very appropriate.

All in all, this is a really great piece of work!
The Artist thought this was FAIR
48 out of 50 deviants thought this was fair.
I saw that you asked or a critique but please know I am a bit biased and reading your comments anyone should know why lol. But I figured I should give you at least some honor by giving you an in depth analysis. First of all the thing that struck me as unique about this piece is her hair. I love how it branches out in a way to reach out to more darkness as it it's wanting to pull in more of the shadows to surround the figure. Her hair is really what draws me in here and in a way it seems even and almost symetrical. For anyone who knows me, I guess I like symmetry. (Forgive any misspellings

) The second favorite thing I like about this piece is the fact that the fog surrounds her in a bit of an etheral way, as if something dark and lovely shouldn't be revealed all at once. Finally, her face truly reveals what a doll would look like. There's not too much expression here, which adds to the mystery.
The Artist thought this was FAIR
11 out of 12 deviants thought this was fair.