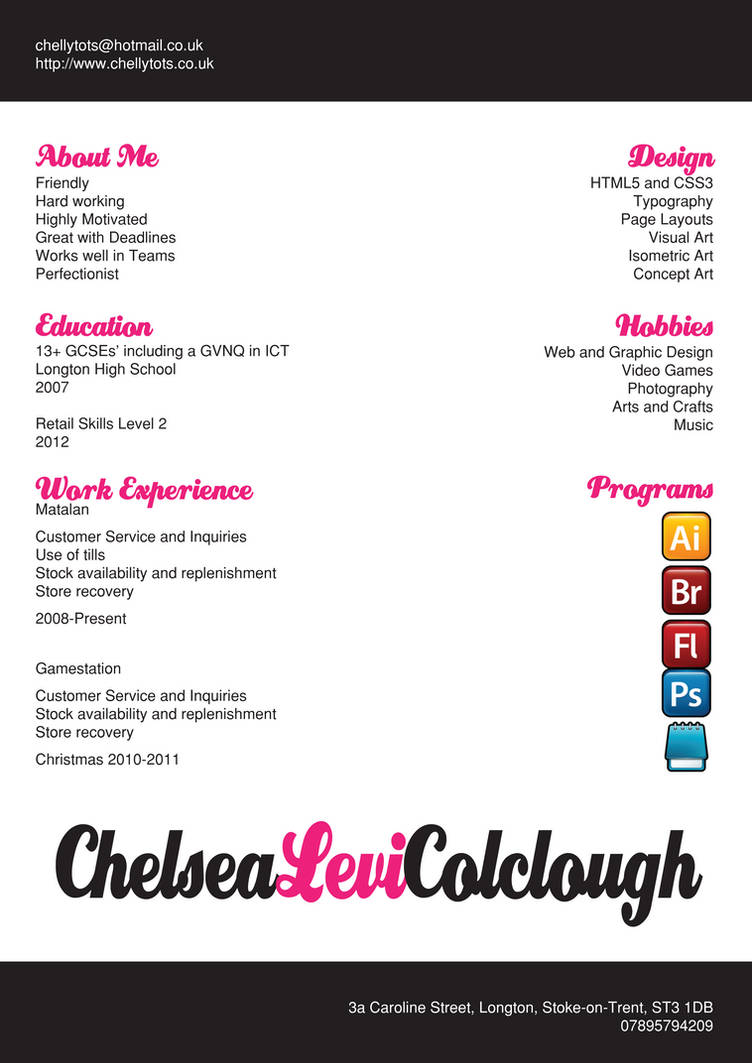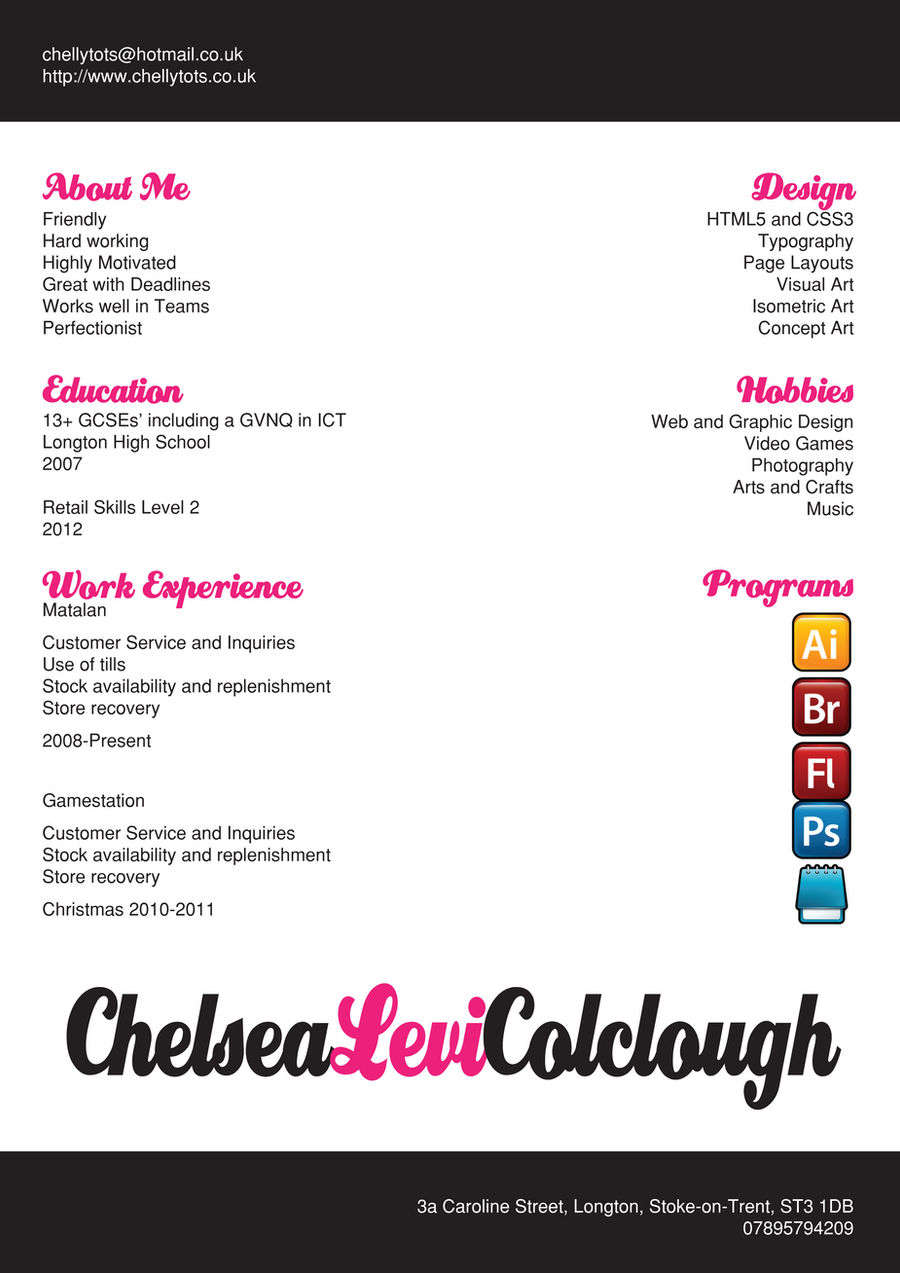 Watch
UPDATED - JUNE 18TH 2012
(Now WAY more attractive! Yay for Creampuff!)
------------------------------------------
UPDATED - MARCH 24TH 2011
(Now slightly more attractive too

)
------------------------------------------
Decided to design myself a graphic CV. With no hard experience or education within the industry, I need to get my foot in somewhere ;D how else than with an over the top CV?
First go, not much for it, but for now it does the job it's intended for. D=

Too good CV...can you please send me a copy of the template to akshii.786@gmail.com
Reply

Hey very cool cv there! I think your font choice is fun for your name/logo. The star rating is a nice graphical addition to the information, however is the viewer to assume this is out of 4 or 5 stars total? If so you may want to key them in, eg. put the total number of stars on each line, then fill in the number of stars that equals your skill in each category. This way the viewer knows the scale of the star rating with out having a key to refer to.

From a design standpoint its a bit top-heavy though. It almost feels like its falling down from right to left. I suggest you alter the degree of the tilt to be slightly less dramatic or possible break your name/contact information away from the line to the upper left or right corner in the standard parallel format. This will bring a stronger cohesive feel to the layout and give a more dynamic play of the typography and negative space. You could even continue the magenta line under the name contact information as well. As always just some constructive crit.
Reply

Thank you very much for the crit! I'm always open to ideas and improvement. I see what you mean about the slant, just in the time I had to make this the only way to keep a decent font size was to tilt it that far, otherwise it wouldn't all fit on an A4 page. Also, no-ones ever mentioned the rating, but your idea is good too! I'll definitely take it into account.

I've been meaning to update/upgrade this, whichever it would be in this case!

Thanks for taking the time dude, really helps!
Reply

Hey no worries, looking for work right now too. And feel one of the best ways to learn is to teach! I'll have a new cv up and hope you might take a look and give me some feedback later on. I find it always helps to think that your audience is distracted at all times, so you have to give then the easiest way to understand your information/design.
Reply