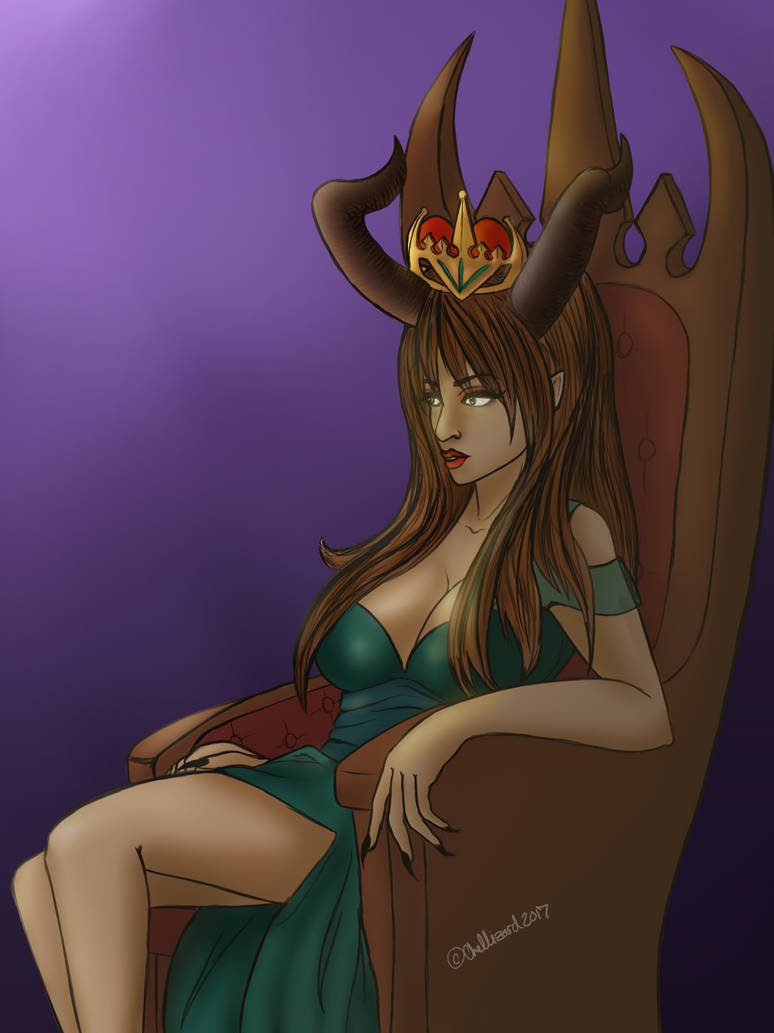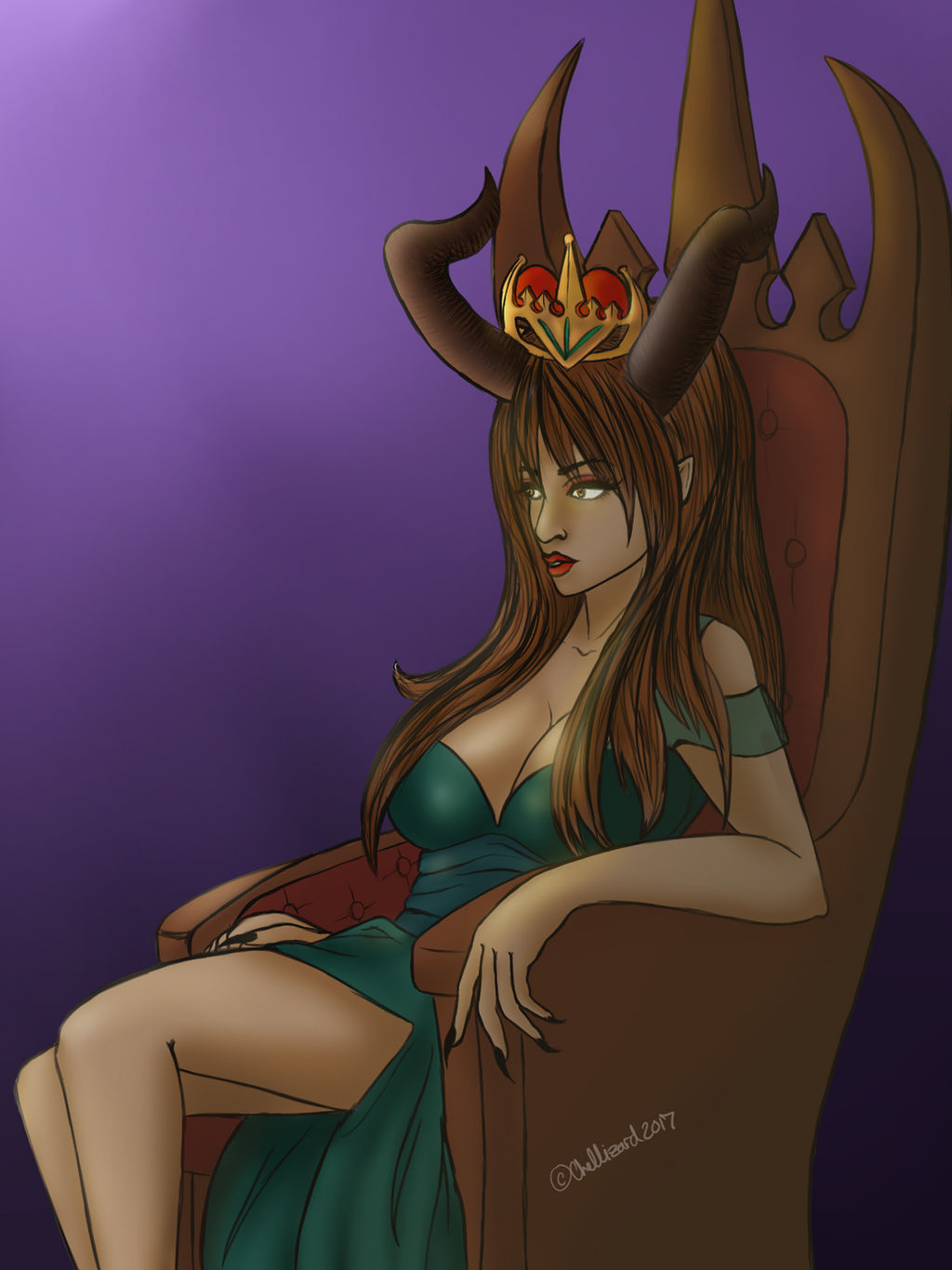 Forgot how she looked like in the sketch since it was a while, but it's nice to see here colored!

She's so dark n moody

Reply

You would be too if you were dying slowly with no way to stop it.
Reply

Majestic!!!

Reply

Ahh I love her boobs lol ;;// Seriously amazing though!
Reply

Hello again! Would you add a background to this piece?
Reply

I dunno what to add for the BG tbh.. and I wouldn't know where to start. But I know a BG would make it way better... haha.
Reply

It's ok. I always have issues with what to put in a background aside from a colored circle or square/rectangle lol
Reply

Should I just add like a texture background or something?
Reply

I honestly don't know. I would say you have some good negative space on the left side where you can just have a gradient that goes dark from bottom and light on top.
Also I'd probably suggest having her throne not have legs and be taller just to fit that "queen aesthetic".
Just some suggestions

Reply