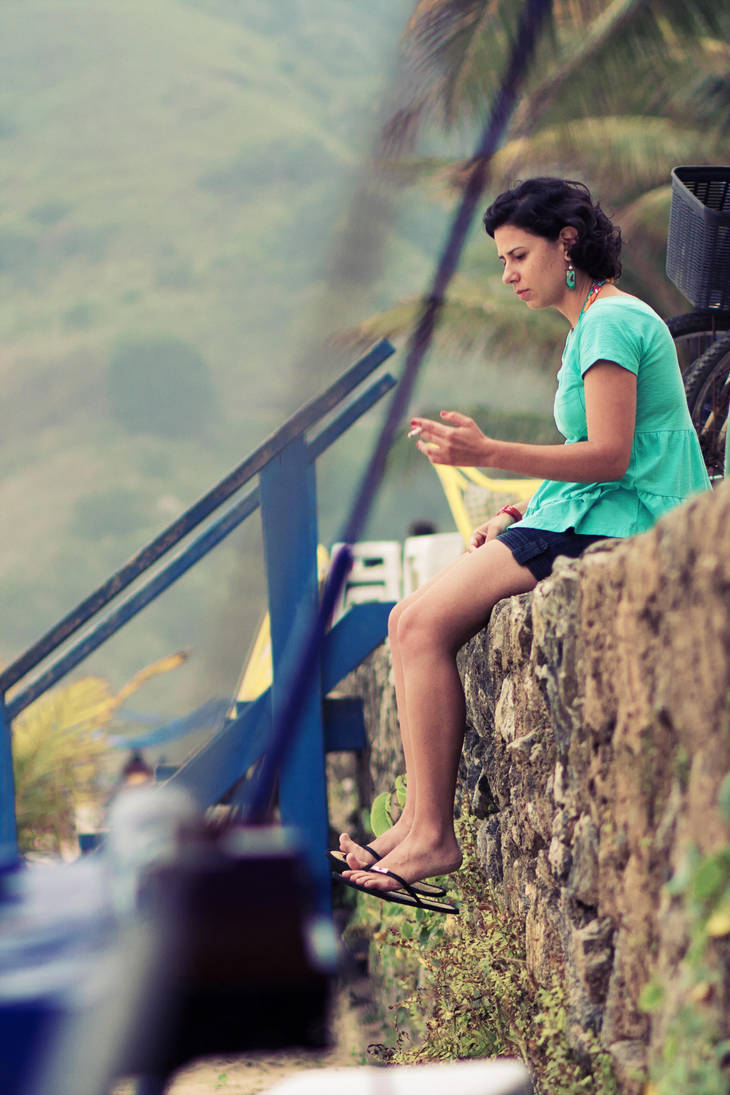 Como um barco no mar

"Like a boat upon the sea"

Guarujá - São Paulo
There is a great sense of personality prtrayed in this photograph. The cigarette, the vacant stare, the dangling shoes. the unfocused foreground however, is nothing new to photography, but does work in your favour in this photograph. It seems as if we are looking into a personal moment, from behind the foreground, (not spying, per se, but glimpsing into a private thought.) The colours in the dress and earrings match up and draws the eye to the woman, which is essentially the focal point. The arm looks slightly robotic, but that perhaps only adds to the mystery of the photography, and the sitter. The slight curl of the toe adds another interesting wonder. Overall, a very mentally stimulating photograph, and a great emotive of that particular person, which i assume was the initial intention. Great work!
The Artist thought this was FAIR
3 out of 3 deviants thought this was fair.