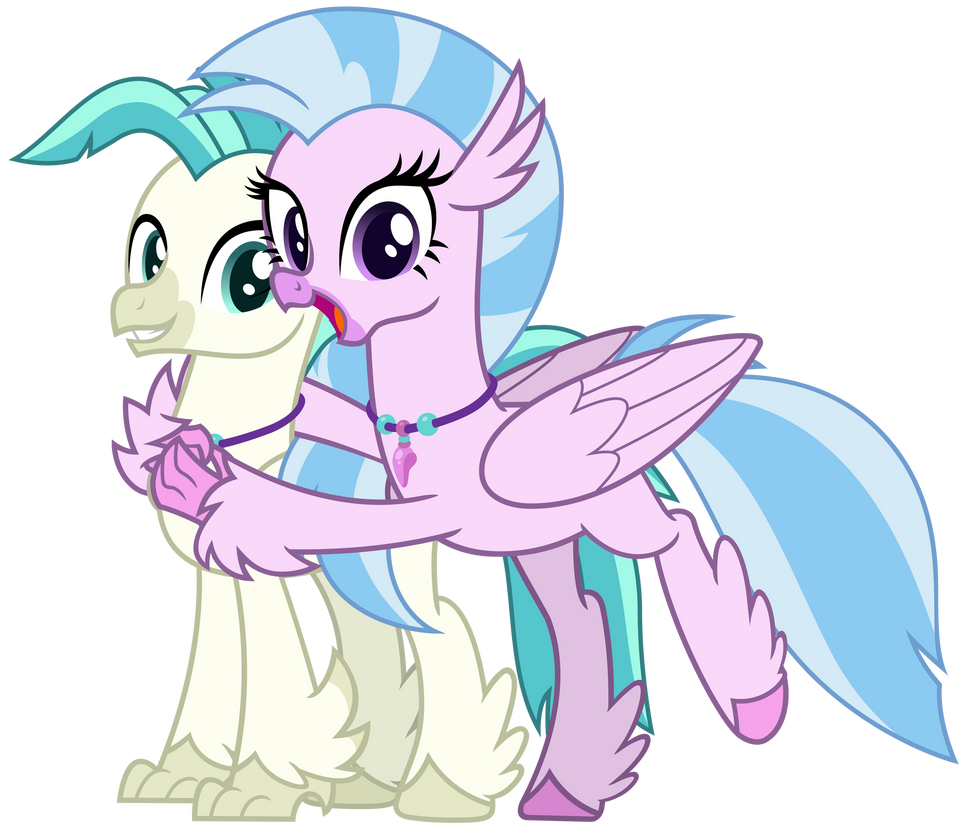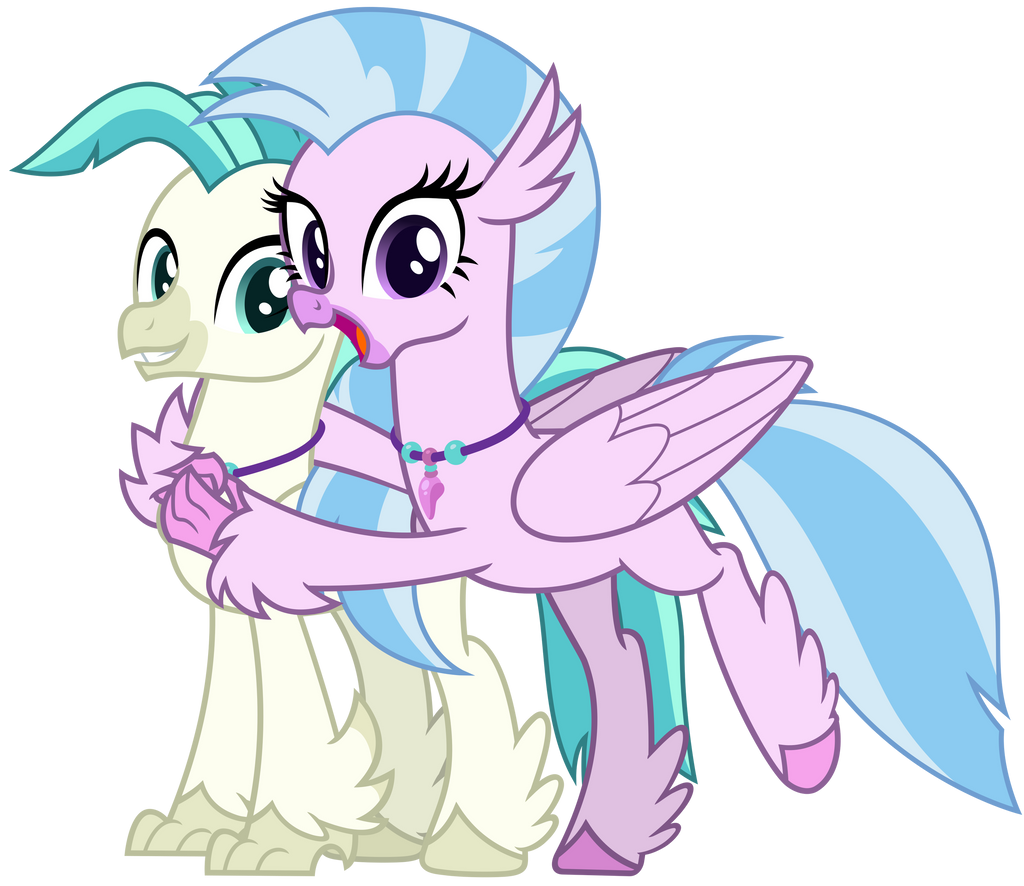 It's great when you can partially re-use vectors and everyone thinks you planned it that way from the beginning. Oops, did I say that out loud? Anyway, here's Terramar and Silverstream, brother and sister hippogriffs.
You can get the SVG vector file
at Derpibooru.
You can see the creative commons license I use in the lower-right corner. Non-commercial re-use is fine, just link back please.