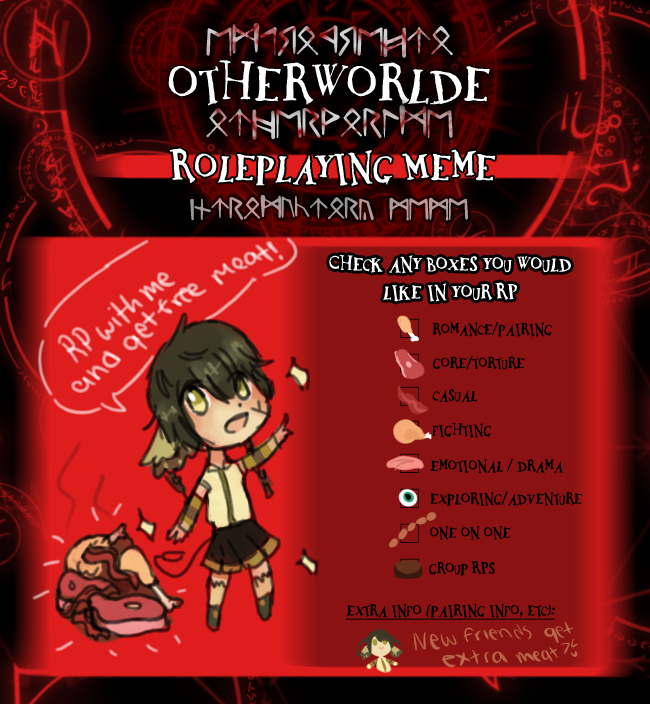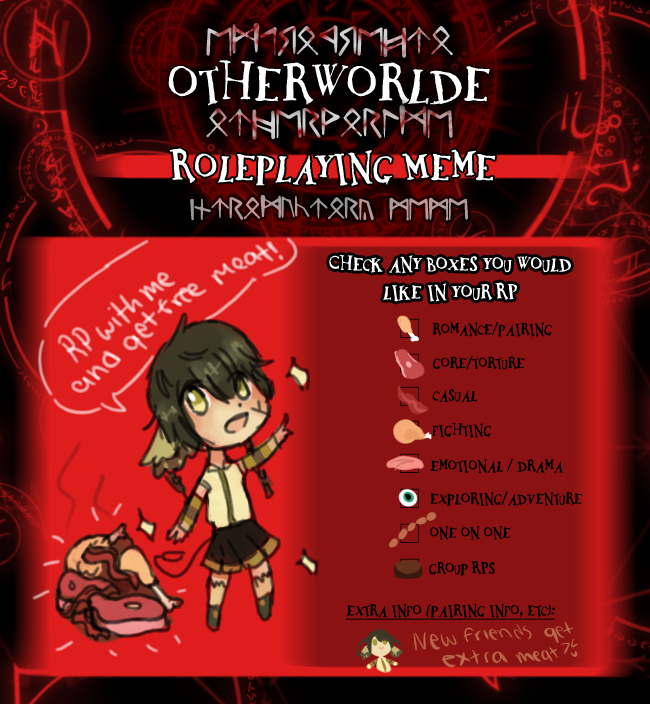 Watch
Quickly apologizes to every Vegan or Vegetarian scarred by Aname's carnivorous eating habits //sobs

But tbh I'm up for almost any type of rp, especially cute romance stuff and fights and drama and adventure and omf I'm so pumped rn.
I'm (eventually) going to get a Skype, but until then, I can really only do notes and comments ;-;

Reply

Oh wow, she really likes meat huh? XD What an adorable little carnivore.
Reply

She likes meat a little too much haha. She has a bag she carries around full of it. She's obsessed.
Reply

Pfft, aw. x'D

Alistair: I wondered what the funny smell was! You should keep that stuff on ice!
Reply