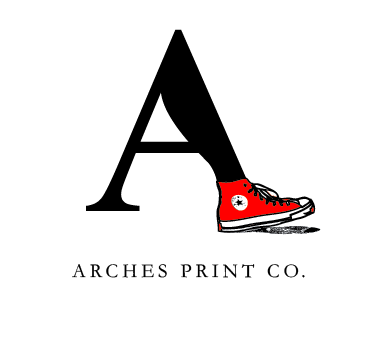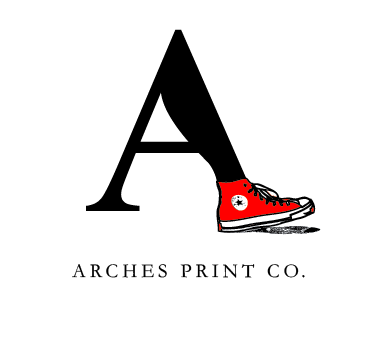 Watch
Next phase of the Converse shoe project for VisCom I:
Create a company identity + logo based around the shoe.

This is my logo for a design/print house called Arches Print Co.
(Also looks good in green and yellow!)

Next, we will be making a business card, envelope, and letterhead based off the logo.
So stay tuned!