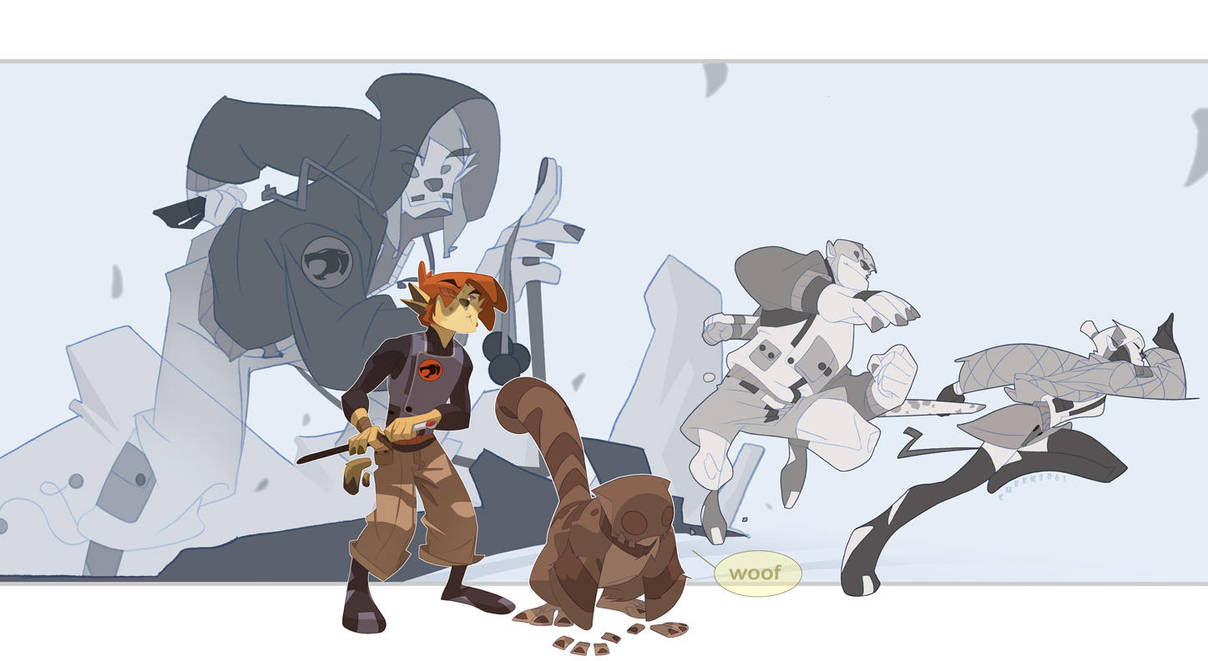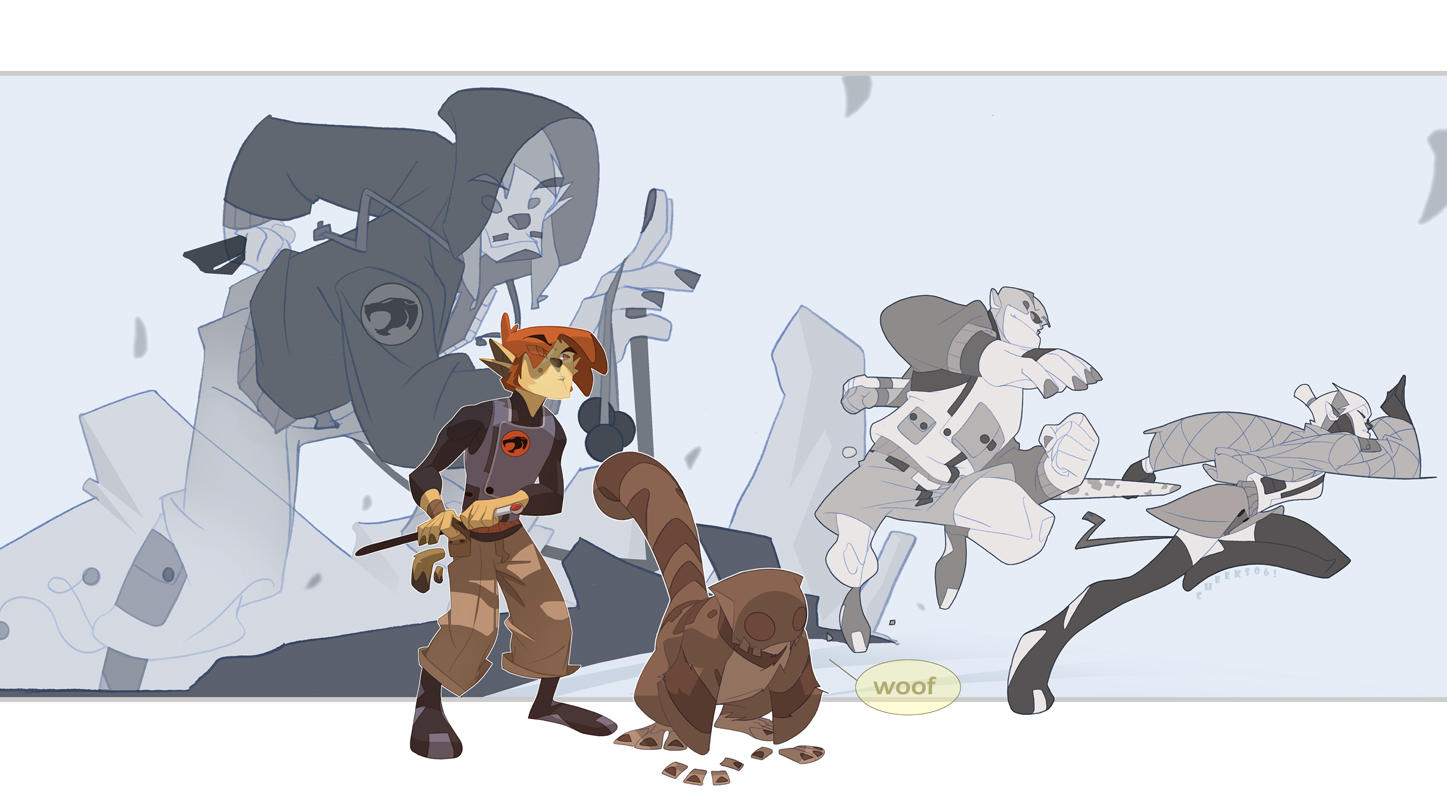 Watch
Pipe down, Snarf. You're causing a scene. Good, cat-dawg. ^^
Heya, peeps and peepettes! well imma start doing a series like this where the main character(s) are in color to keep the focus, and do up the rest of the characters in monochromatic hues. believe me you i'm gonna go down nostalgic lane to keep the theme going.
oh, and this will be a print available at the LA convention this coming weekend.

hope y'all do the dig thang.