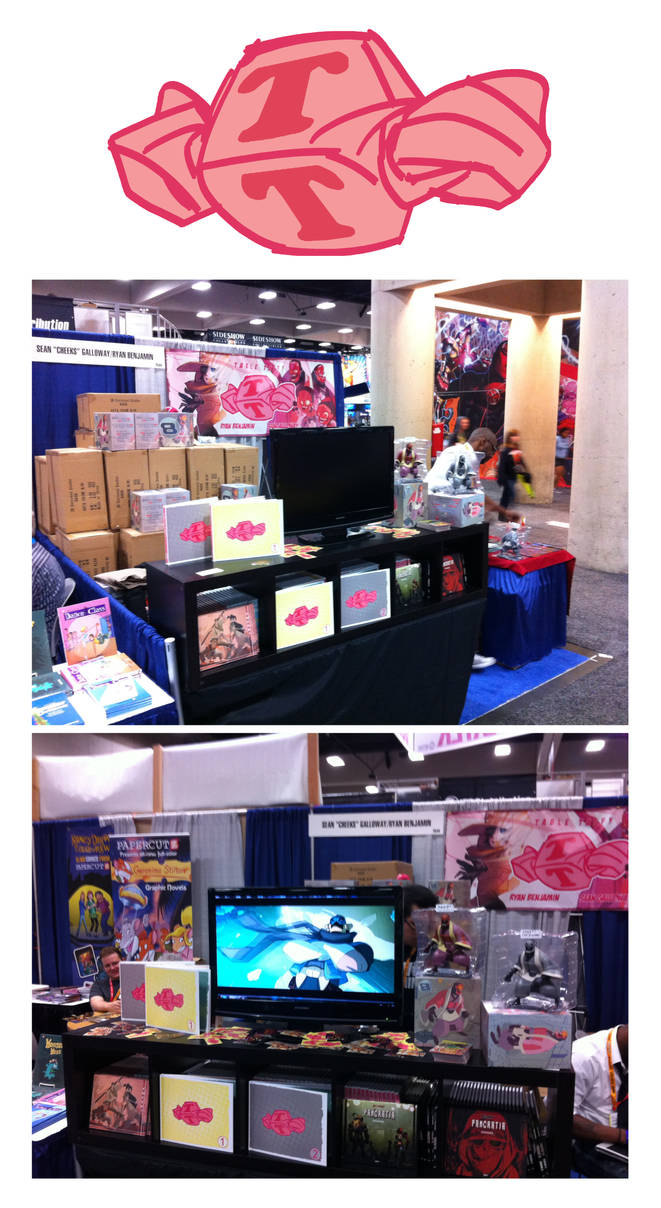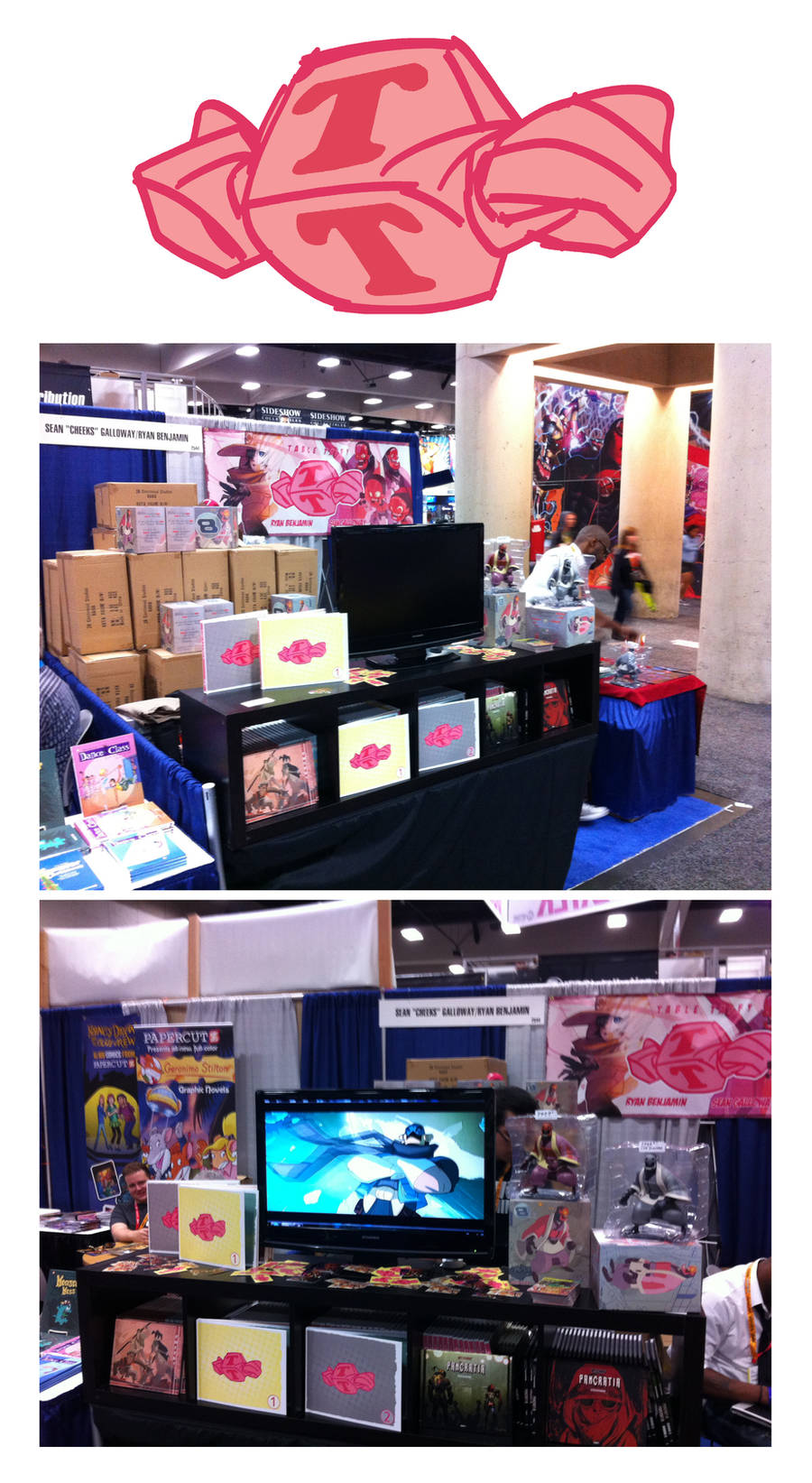 Watch
Facebook
|
Twitter
|
Table Taffy Studios DA Group
|
Tumblr
|
TableTaffy Store click download for ginormous view!
San Diego Comic Con 2012 booth set-up!
On to the next con!
DragonCon
here we come!  

and I have never attended this convention before, so we are amped!
*sigh* The mind ponders....what Sci-Fi prints should I do up that people would be into at the show?
Will also be bringing all three 2012 books to the show as well!
More info about
Dragon Con
can be found here ---->
[link]
Then we'll slip to
New York Comic Con
More info about
New York Comic Con
can be found here ---->
[link]
Afterwards... we be heading to
CTN Animation Expo
More info about
CTN Animation Expo
can be found here ---->
[link]