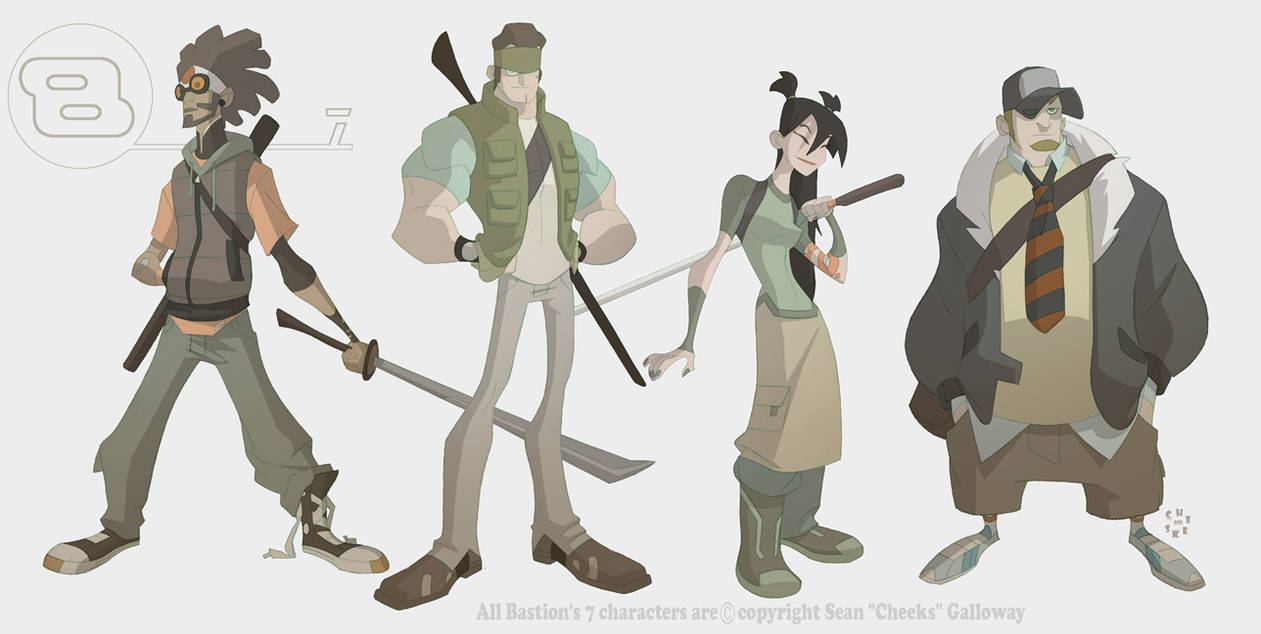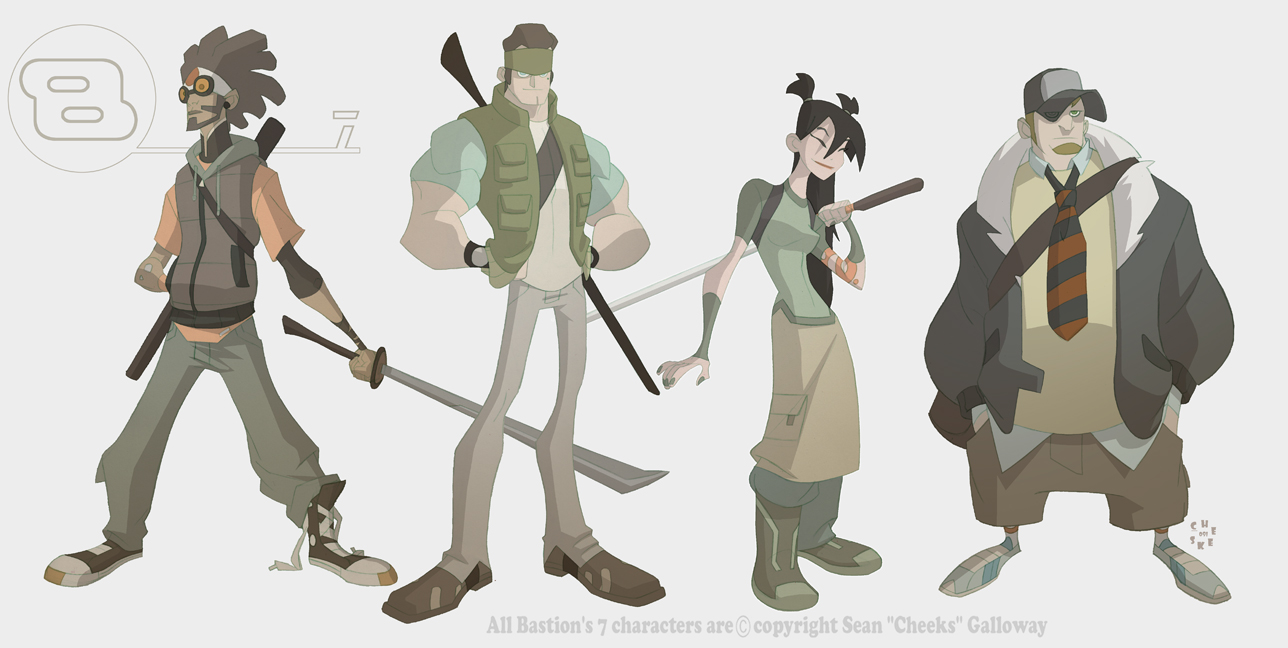 Watch
Just wrapped up coloring the alter egos.

And..................... let's see who can guess the one on the far right. Yeah... grumpy over there.

Left to right:
1) Pierre
/
No.2
-African/Asian, born in France.
-professional kickboxer
-preference for gender; (we're not sure... only he knows).
2) Oki
/
Zero
-Oki is short for Okinawa
-Japanese/Caucasian, born in San Diego, Ca
-leader of the B7 scouts
3) Jojo
/
No.1
-Oki's bodyguard
-2nd in charge next to Zero
-Portuguese/Taiwanese
-born in Taichung, Taiwan
-mother to the main character;
Kai
all Bastion's 7 characters © Sean "Cheeks" Galloway
hope y'all digs!