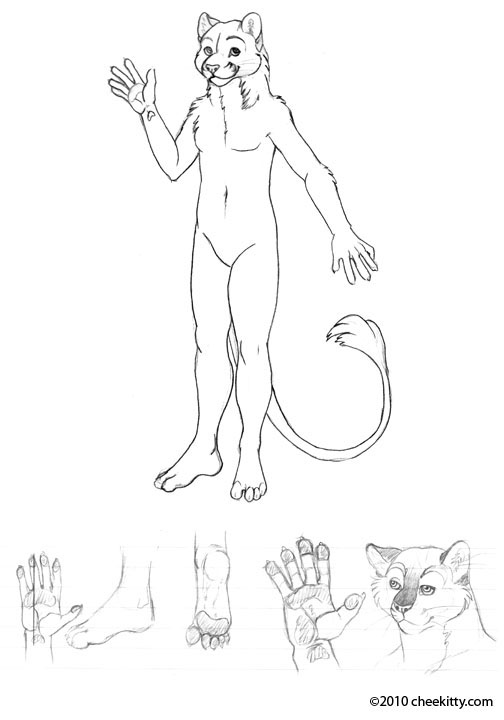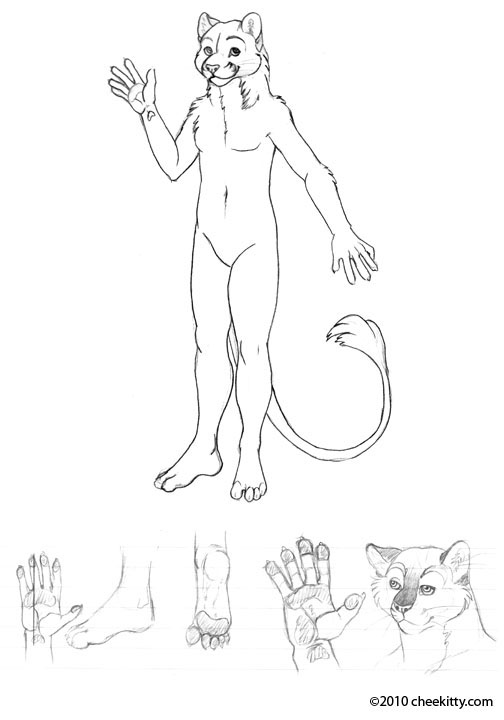 Watch
Morag's world is starting to take shape, and lo, there are intelligent non-humans.

This adolescent agreed to model for my sketches, and answered a few questions. He explained that he is a member of the Scribes and Scholars caste, and was perplexed by, as he calls it, my obsession with naming things. He won't tell me the name of his species, or even his use name. Cat, of course. Has to be frustrating.

At the bottom, I scribbled some more notes; there is more than the obvious here in regards to gender and profession; their system is more... orderly and less flexible than ours. The hand on the left is a scholar's... trying to depict their feet accurately, and then the hand and head of an adult male.

Hopefully the young one will condescend to enlighten me further soon.


::edited to add:: The bottom bits were drawn on lined paper because I was..um.. supposed to taking notes in class. This will likely be moved to scraps in a couple of days. Also, some detail was lost in the scan.