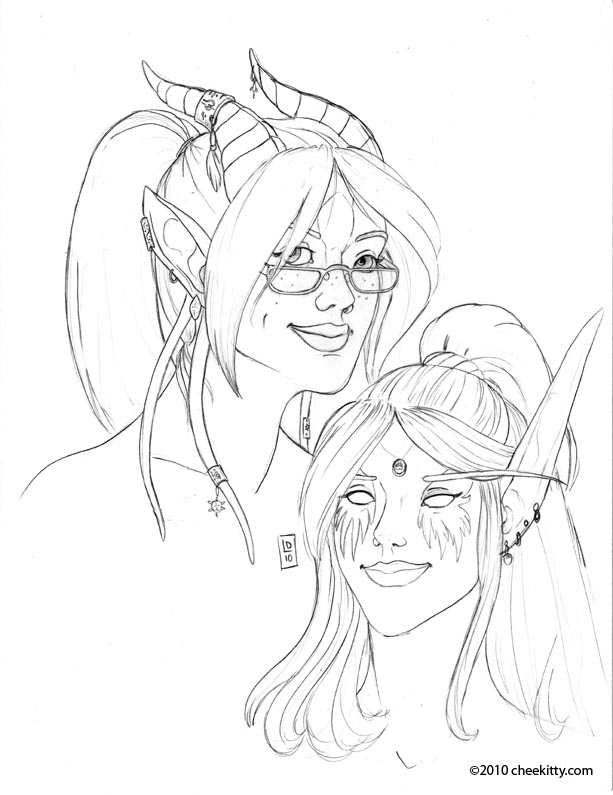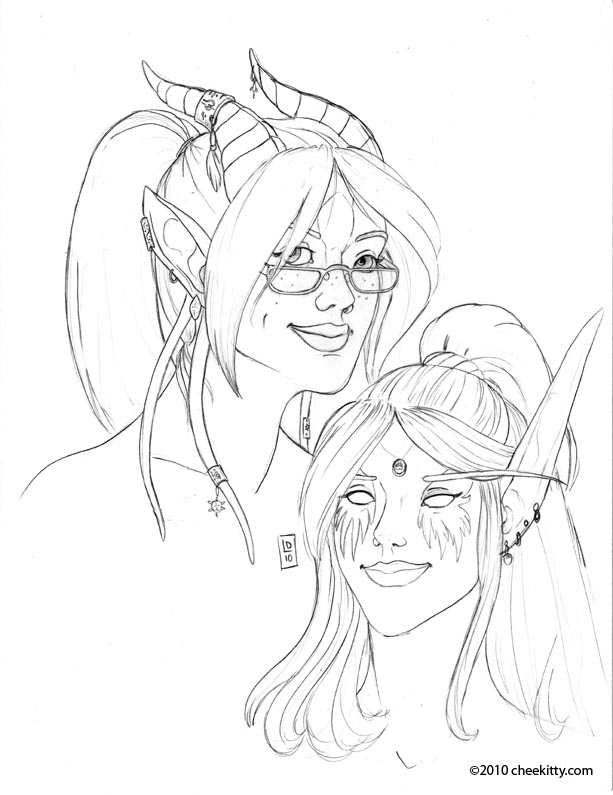 Watch
I know it's been a while since I updated here, I'm sorry!
I was not really feeling painting yesterday, so I thought I'd maybe warm up with some sketching of non-commission work. And it worked!
I realize WoW is not everyone's cup of tea, but I find it fun, and it makes for a rich source of artistic inspiration when I need it.
Pictured here is my draenai shaman, Enveri, with her night elf druid lover, Hendra (played by rohofennec ) We're playing on a Roleplay server now, so I look forward to doing more art of the two of them.
I had particular fun doing all of Veri's little jewelry bits and bobs.

Enjoy!