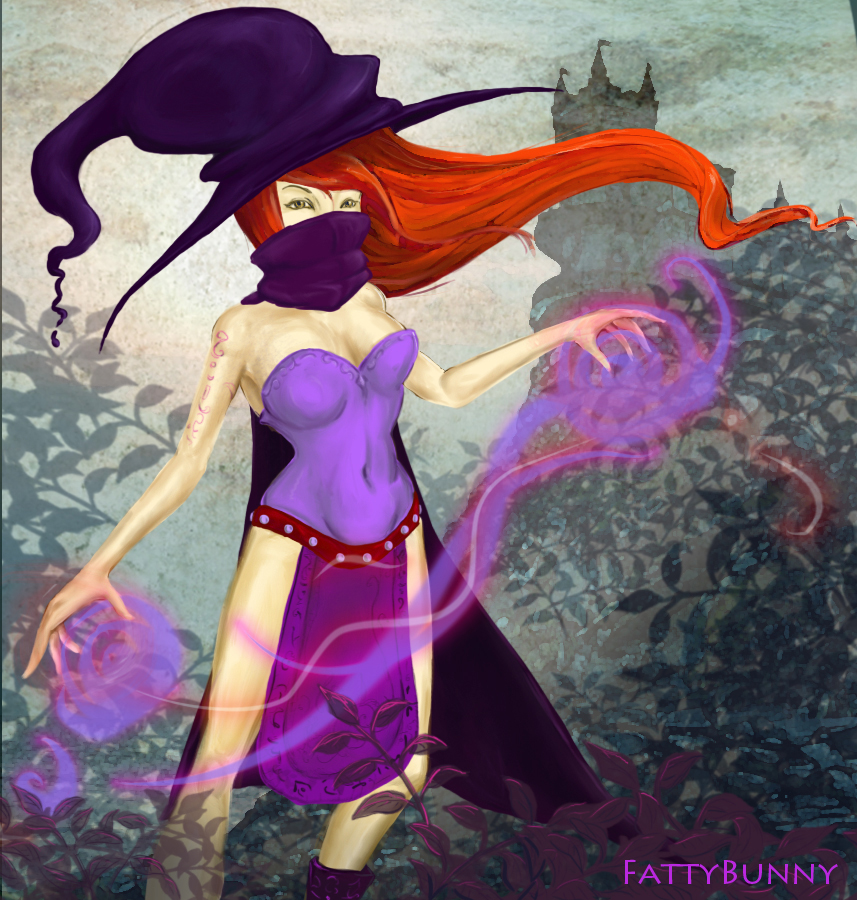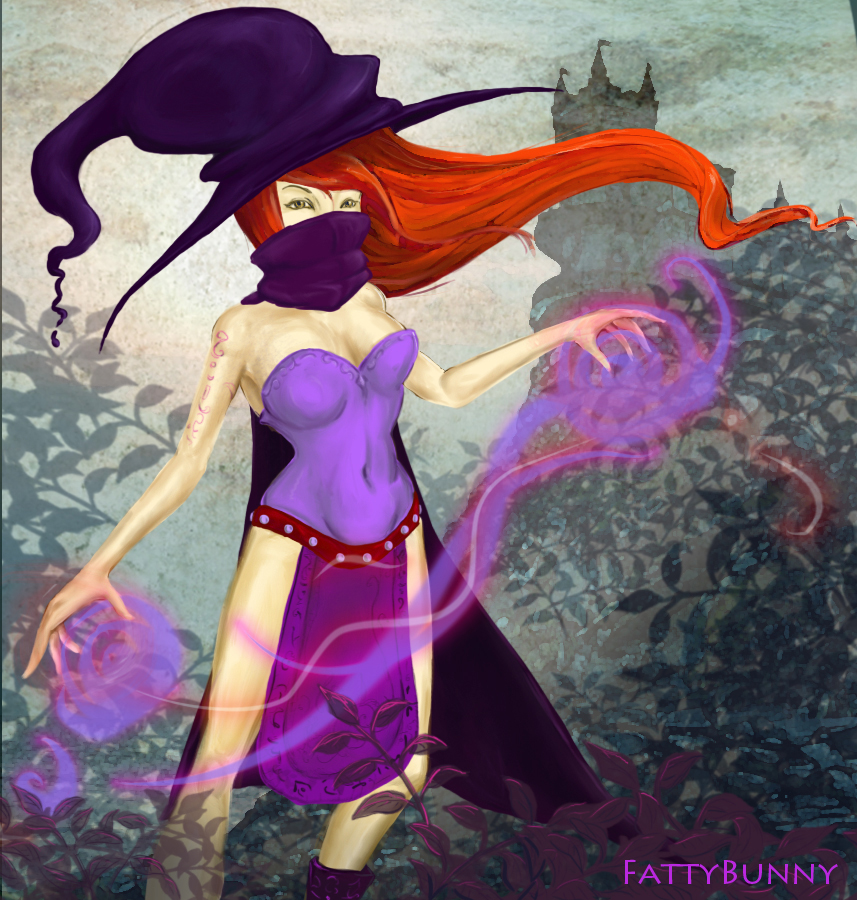 Trying again another style of painting lol. I duno what I like xD What do you think?
I feel like things are obviously wrong that I'm missing, so feel free to pointer out.
Ty to

for putting up with me sending him lots of versions lol xD <3
And the stock photo of the castle belongs to

She has some awesome photos
And the tutorial for the magic lines is here
[link]
thanks to


Ah cool, glad you could use my tut.

I really like her pose & how the hat offsets her hair going the other direction. & the background is a lot of fun. I love textures.

If you want some pointers, I'd suggest picking a consistent light direction. Right now, the body is lit from the front & shaded to the side, but the hair is lit from the top & shaded on the bottom & the highlights/shadows aren't consistent with a blue-grey background, since right now the skin shading is very yellow, but it would look more natural if it had more blue & purple in it. I usually actually, fix shading tints in post, with a Color balance filter in PS.
Reply

Thanks

That's amazingly helful advice. I really wish more people would take the time to do that for each other on this site haha x)
You're awesome

I will have a play around with it.
Reply

Not a problem

I think it's good

Reply

Reply

Reply

Lol I like how potential is a nice word for you need to get way better xD
But thanks x)
Reply

I never meant it like that though.
I mean I see how far you could go with this if you really wanted to try and practice all the time, because you have everything there, it's already really really good but you can get to how you want to.
It's like when I said I wanted to be like genzo, for ages you thought I'd just be a better than average artist, but then I did that dragon and you changed your mind and said I could be that good if I wanted to
It's like that with this :3 that artist you linked me to, you could easily be like that, cuz I see the potential there
sorry I'm not very good at complimenting

I'm kinda like dad with that, but when I say I think this is very good, I really mean it D:
Reply

Reply