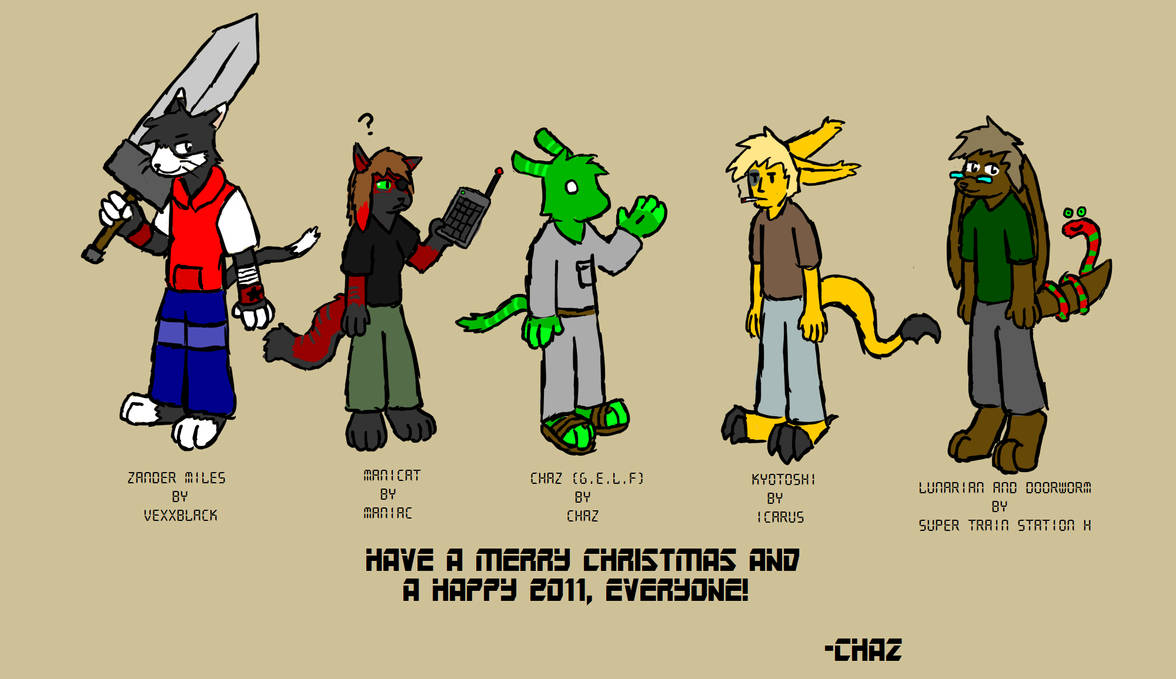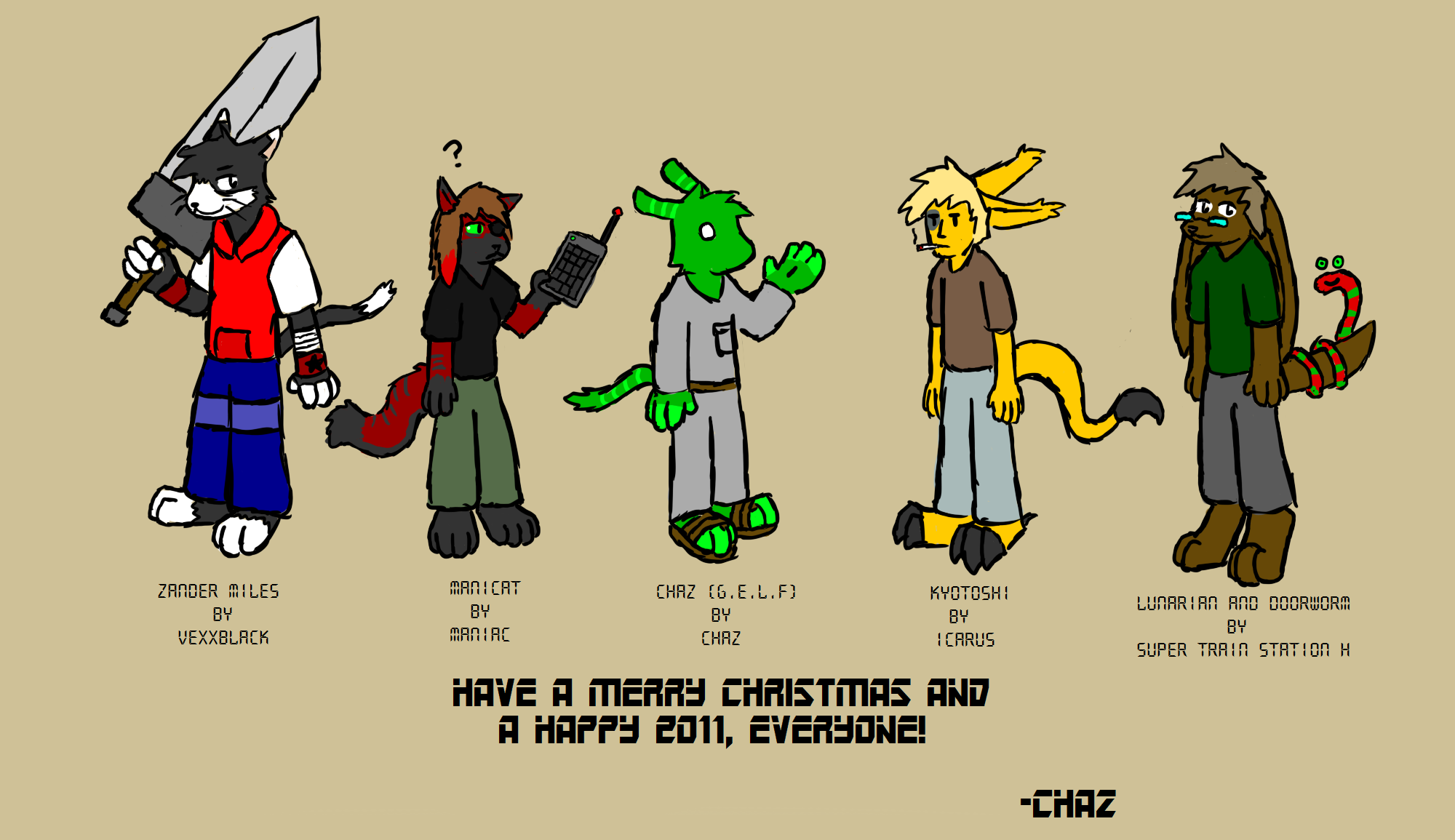 Watch
OH GOD HUGE PICTURE ALERT AAAAA
Just a quick christmas picture featuring a few friends' original characters. If you aren't on here, don't fret! I just wasn't quite sure who all to draw, but I wish a merry christmas to everyone who follows me or knows me in some way

From left to right:

's feline character, Zander Miles. YAY BIG ANIME SWORDS 8D

's fursona, also known as Manicat. She's holding a wireless numpad, because I'm a nerd and was thinking about Garry's Mod at the time. Wouldn't it be cool to have a magical numpad that controls anything you create?

There's the main character from my webcomic Intergalactic Truckstop in the middle. Hi :3

's Hekshanian character, Kyotoshi Lypha. One of the main characters from his comic, Inhuman. Hekshanians are a bit difficult to draw, but still very fun to do

And as you can see, Kyo's just delighted to be here.
And last but definitely not least, a Lunarian and a Doorworm, a couple of

's species from his story "The Motorman". I don't know H as well as I know Vexx, Maniac and Icarus, but I still love the design of the Lunarian species, and felt like putting one in the pic for fun, along with a festive-coloured doorworm.

There were gonna be some others, but I decided to stick with a small group for now. Next year, I'll try something bigger, so don't worry if I missed you this year