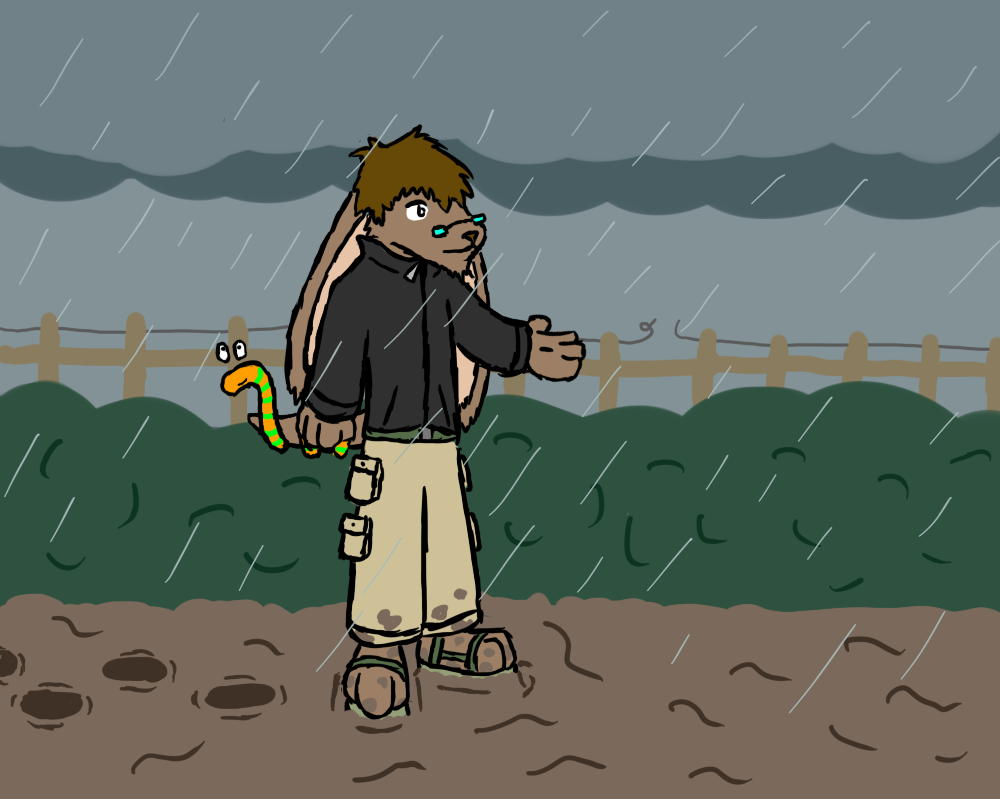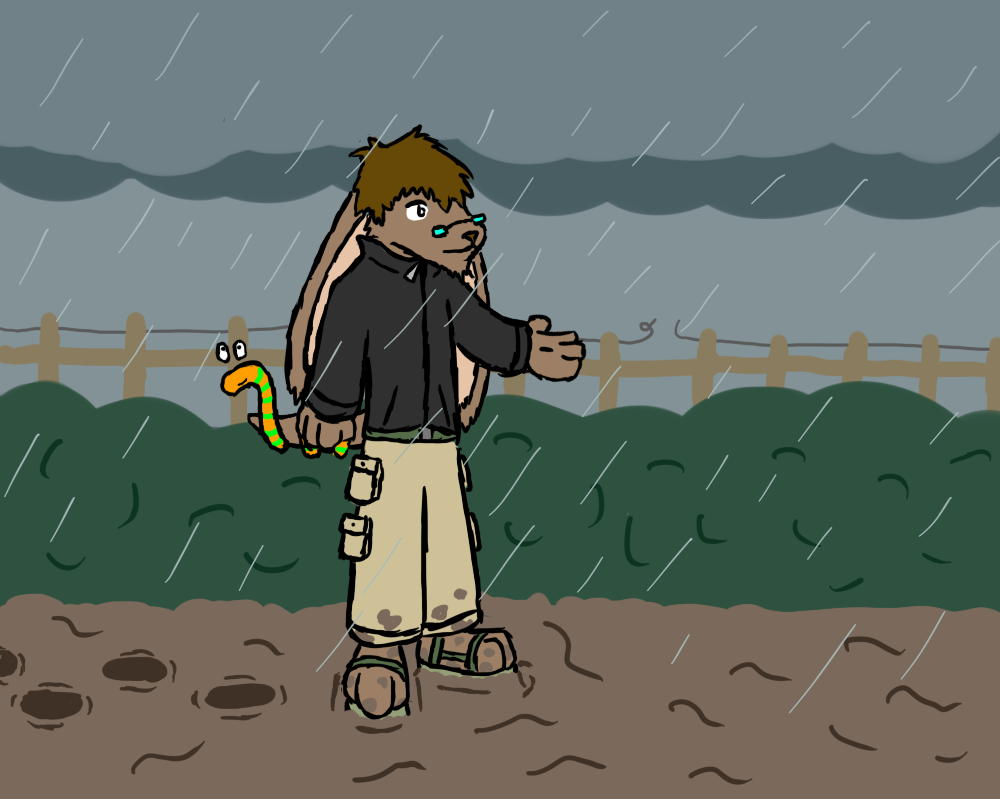 Watch
Typical. Rain. Lots of rain. And my sandals are stuck in the mud, again.Oh, quit complaining, Chaz. I thought you liked the rain and the mud.Yeah, I do. But I don't really want to catch a cold right now, TicTac.
Here's my Lunarian alter-ego again

I redesigned him a little bit but his fur pattern and general clothing style are the same, as is his faithful Doorworm companion TicTac.
I just felt like doodling a Lunarian again because they're such an awesome species, but then I decided to make it a little experiment in combining outlined characters with (mostly) lineless backgrounds. :3 I think it turned out fairly well.
Lunarians and Doorworms are

's species. These two characters are mine, as is the art. :3

You're the only person on the earth with the right to wear sandals in February. If I ever rant on twitter about people doing that, please know that you're the exception.

Also, DAAAW. :3
Reply

Hahaha, glad you like it. :3 And awesome that you feel I'm the only one on earth with such a right. XD Any reasoning for that, or is it just because? :3
Reply