Hello Everyone,
Sorry to keep you guys waiting. This is a sad excuse, but my message was glitch and somehow didn't get through to my judges. However I'm glad we fixed that issue and we finished our final votes so here are the results!

Before I show you the final results please remember that if you're not on there that's perfectly okay because, we want you guys to have fun from this contest and help you practice your drawing and even encourage you to try posting your fanart in STEAM gaming community so the players can see your awesome fanart I mean you will totally get some likes (or maybe more) from there too!

1st Place ($70 STEAM Gift Card) -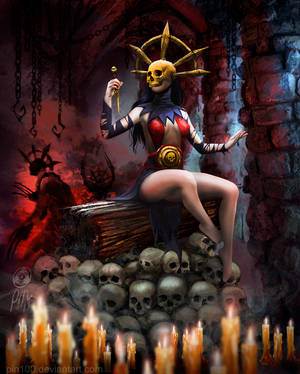 2nd Place ($60 STEAM Gift Card) -

3rd Place ($40 STEAM Gift Card) -


4th Place ($20 STEAM Gift Card) -
Thank you all for joining the 3rd Annual STEAM Contest and I will be planning to do another STEAM contest in December again. Plus I want to thank my judges for joining with me, helping me on the votes and letting people know about my contest which is a perfect opportunity for them to draw their favorite videogame from STEAM.

P.S. For the winners I will give you the note very soon!