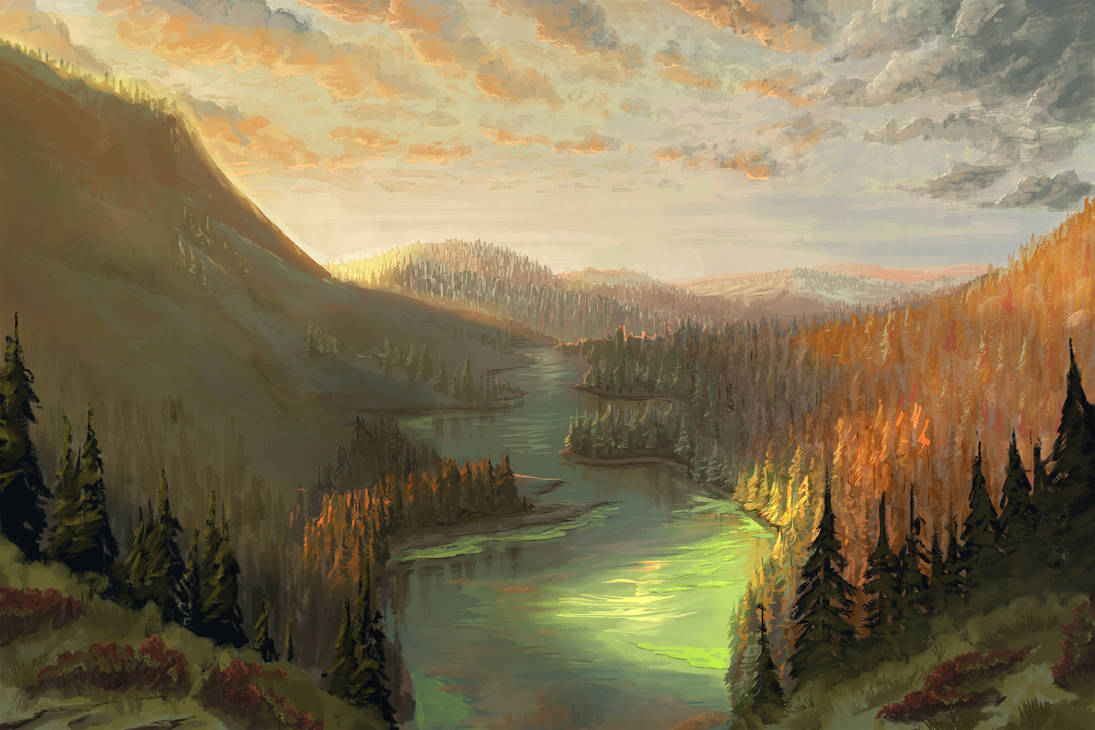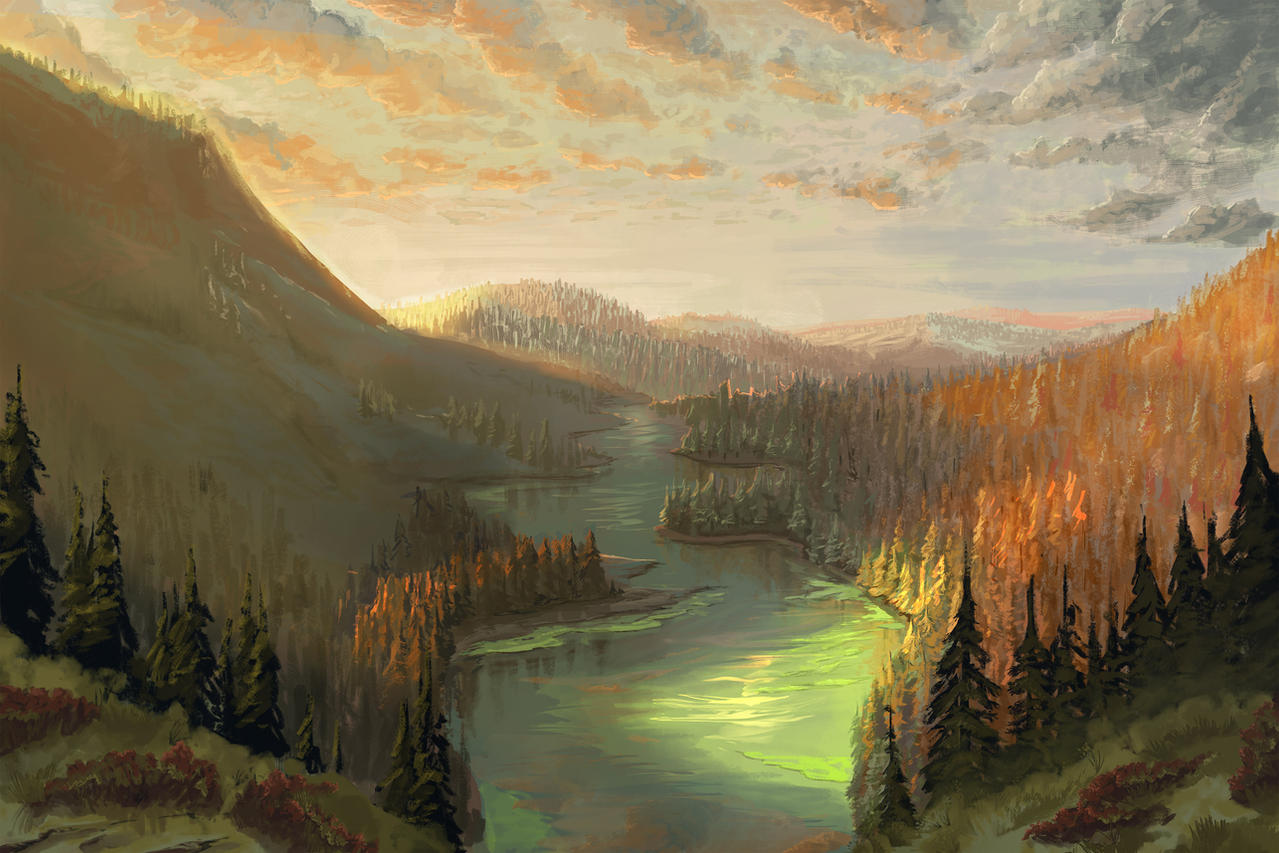 Watch
I could paint Yosemite Valley for ages, like many other better painters have done before me. This is the Merced River, the one that goes over Bridalveil falls. There's an old railroad running up Merced Canyon into Yosemite, the old Yosemite Valley Railroad, built starting in 1905 and running until a flood in 1945 caused so many problems that the railroad was closed later that year for good. It wouldn't have happened without the particular skills of one man though, James H. O'Brien.
The railroad itself was incorporated in 1902, and involved a huge amount of political wrangling with Teddy Roosevelt to change national park boundaries to accommodate it. After years of fighting in congress, nothing had been done on the construction of the railroad, but they finally had the green light from TR. But there was a lot of political turmoil going on in San Francisco, and I'm not exactly sure how it shakes out from the article, but James H. O'Brien was a leader in a faction called "Horses and Carts" that featured heavily in San Francisco's 1903 elections. I can't find much info on this political faction, but O'Brien was during this time modernizing a lot of San Francisco's streets, grading and paving them, (ctrl.f his name in the ocr section) and was a formidable speaker, a good-natured local character, who was noted for the ability to get things done. He had zero experience building railroads.
However, he bid on and won the contract for the Yosemite Valley Railroad in 1905. And he promised to build by the end of the year. That's a bit of an insane promise, given the difficulty in building railroads. This is a 78 mile track that rises 2000 feet in altitude, also not an inconsequential feat. At the finish it would have 24 stations, and go all the way from Merced to El Portal at the entrance of Yosemite. There were four tunnels through solid rock, two of them 500 feet long, one 1000 feet long, and one 1659 feet long. There were seven bridges, mostly in the 300' foot range, but one 1500 feet long. There were 65 pile and frame trestles with a total length of over a mile and a quarter.
O'Brien didn't waste any time, from February to September, he planned, plotted, and sent calls out to the Merced area, anyone with a horse and wagon, grading equipment, anything, show up to work and we'll pay you board and $20 a month apply James H. O'Brien, Merced, CA. Grand opening day of construction was September 27, when they started building the station in Merced, by October they'd begun tackling bridges and other stations, on November 4, the first spikes were being driven, by Nov 25 he had his first locomotive shipped into Merced, and on December 18, he officially opened the Yosemite Valley Railroad for passenger service. You could go six miles. Tourists started to flock in to take the little ride, have a nice meal in the dining car, and then tell all their friends back in San Francisco.
Of course, O'Brien had many miles of track left to put in, and he wasn't wasting time, he'd made it to the 24 mile mark at Merced falls when the April 1906 San Francisco Earthquake devastated the city and destroyed all the early records of the railroad in the subsequent fire. O'Brien was a steamroller though, and was not going to be delayed by a little thing like the devastation of the railroad headquarters. By the end of April he had extended his tourist jaunt from 6 miles to 24 miles, and one year later, he'd finished the entire 76 miles. The round trip fare was set at $18.50, which was complained about as too high for years, and on May 15, the first official train ran from Merced to El Portal. Two hundred people rode the initial train, including O'Brien who gave a banquet speech at the Yosemite Hotel.
After this victorious little jaunt, O'Brien was quickly snatched up by Associated Oil to build a line from the Kern oil fields to Port Costa in the Carquinez Strait in SF Bay. I don't know if he ever attained political office as he'd originally desired, but he sure could build a railroad.
Xander doesn't even have a garden railroad, which I find somewhat surprising.