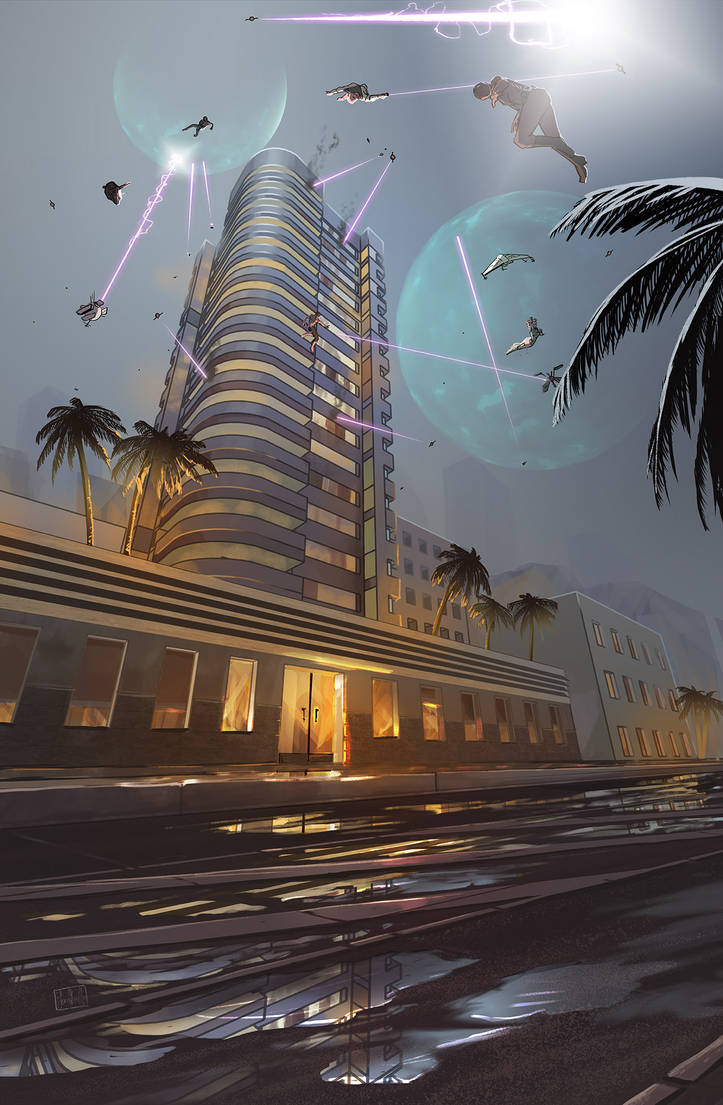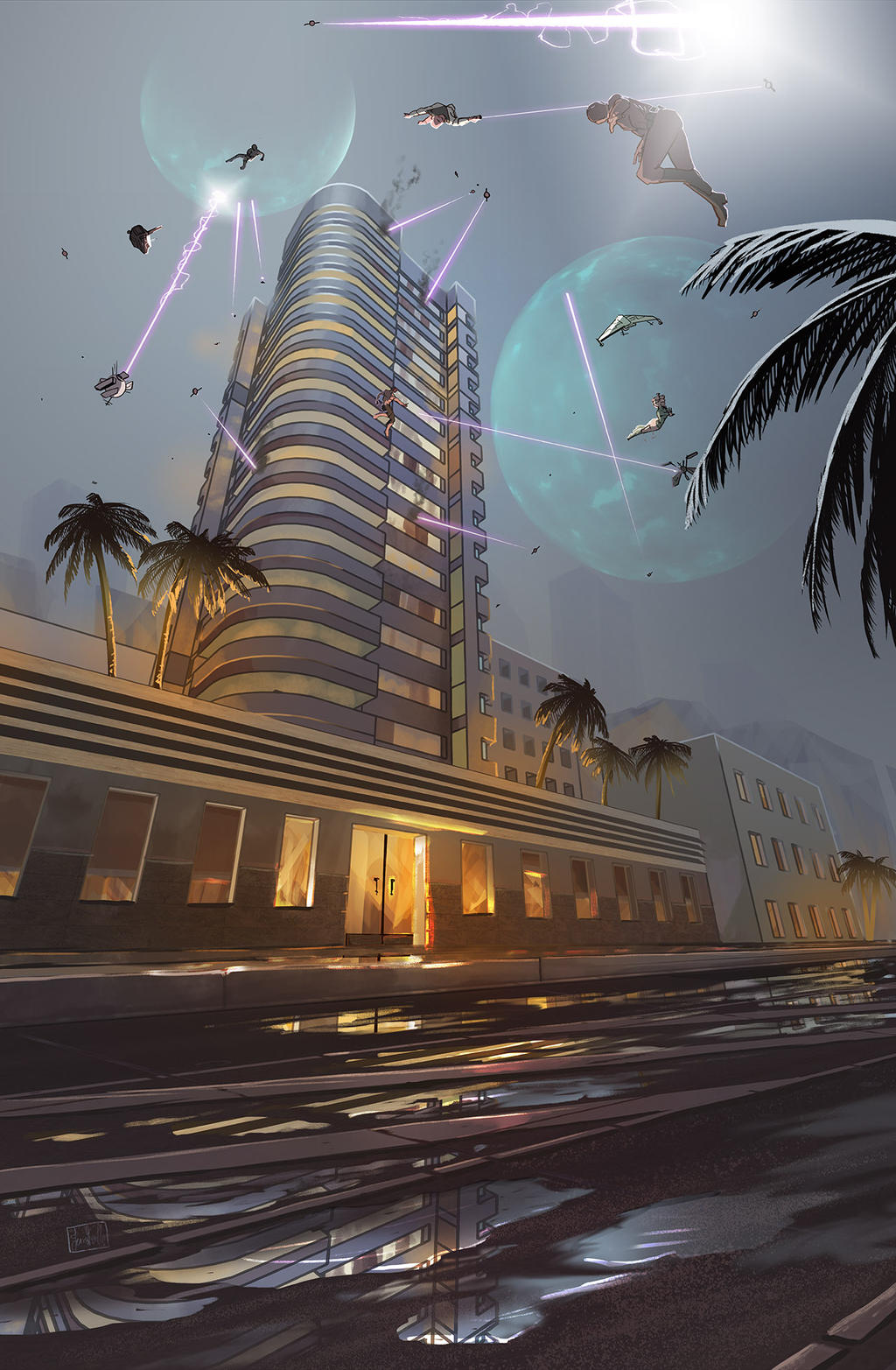 Watch
This is a recent commission I did for the Wearing The Cape Roleplaying Game. which should be finally coming out here pretty soon. I got to do about 15 pieces in a sort of simplified style for this project and it was definitely really fun. Can't wait to get a printed copy. I've also got another large project about to go to print that I did 16 very big very detailed landscape paintings for and I can't wait to share some of those…I've been working hard these last few months.
It's fun to do comicky images of superheroes who actually have to, like, fly around and block lasers. Things go so rapidly downhill in these stories, the characters reach an impasse, and then boom! smack! pow! swishy capes and all that comic-book fight goodness.
Xander you could loosen up a bit and do one of these, just for fun, every once in a while, you know? Not everything has to be meticulously pre-planned and averted. Hey, he could have his weapon be one of those wrist-braced slingshots from Cabelas, and he can only use that and a nice silk cape to overthrow whatever laser-droid army someone wants to lose that day. Atomic fission not allowed. EMPs not allowed. TK-popping the solder joints on all the chips not allowed. No phase shifting stuff into another dimension. This could be fun.
Instead, this week he forces Kore into an interesting realization using only the ridiculousness of his ridiculous Prime Minister.