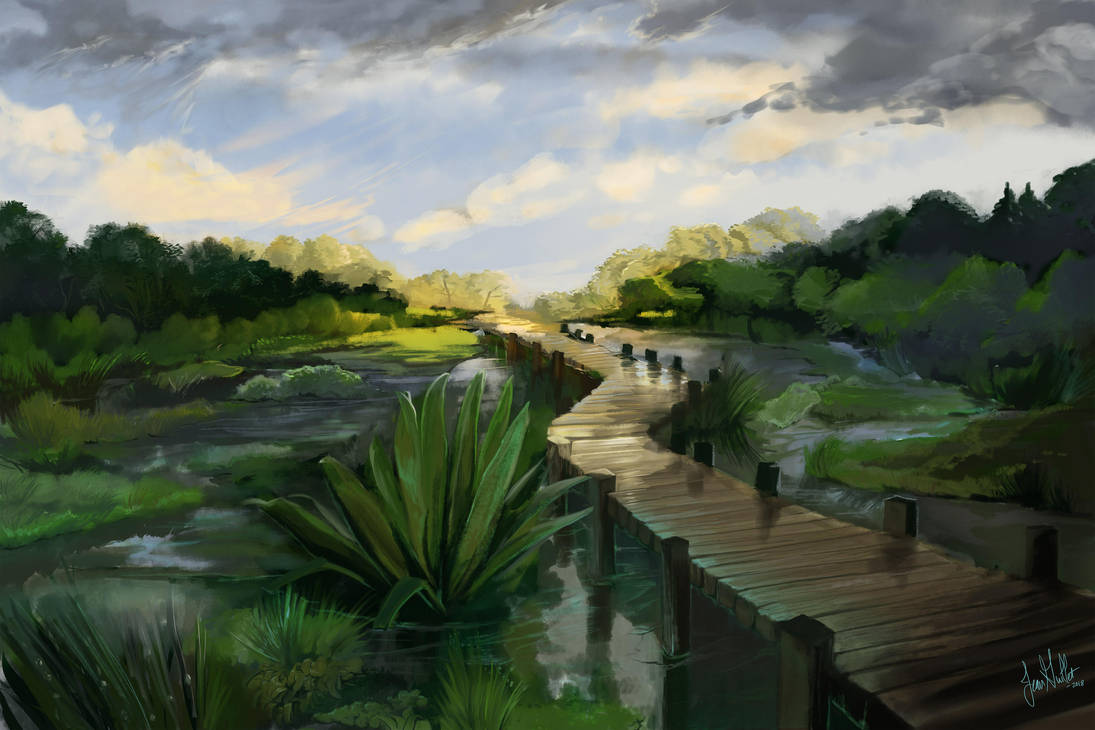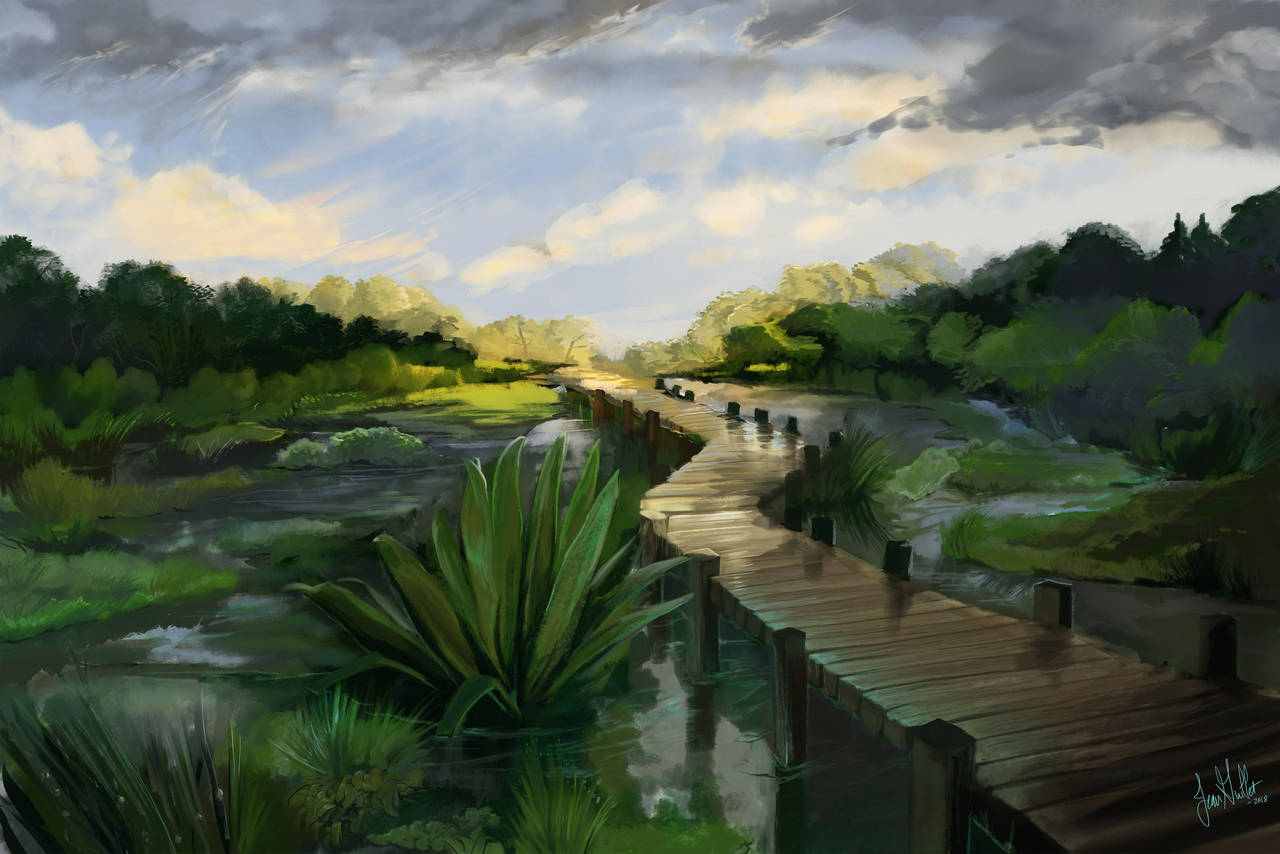 Watch
It's been a crazy little week for me, so I apologize for not coming up with a grand sweeping vista and a rollicking story to go with it, but at least I did something. I have been struggling with green for quite a while and I really wanted to force myself to do a picture with the dominant color as green, not brownish-green,
emerald
green. This was also an interesting brush experiment and a 1-layer painting, which I usually don't do. I too my inspiration for the lighting setup from that Thomas Moran piece I talked about in the last masterclass tutorial (on Patreon)
Summer Storm
Wanted to keep it very dark and stormy looking and keep that light definitely gray. It worked as far as allowing me to keep my greens, but it's lacking in a lot of atmosphere. What do I need? More sensitive color handling? More extensive bounce lighting? better plant shapes? Actually I'm pretty happy with this piece. It represents a milestone in me being able to figure out how to add another color to the toolbox.
In the spirit of low-energy-week, here's the link to the comic without further commentary: