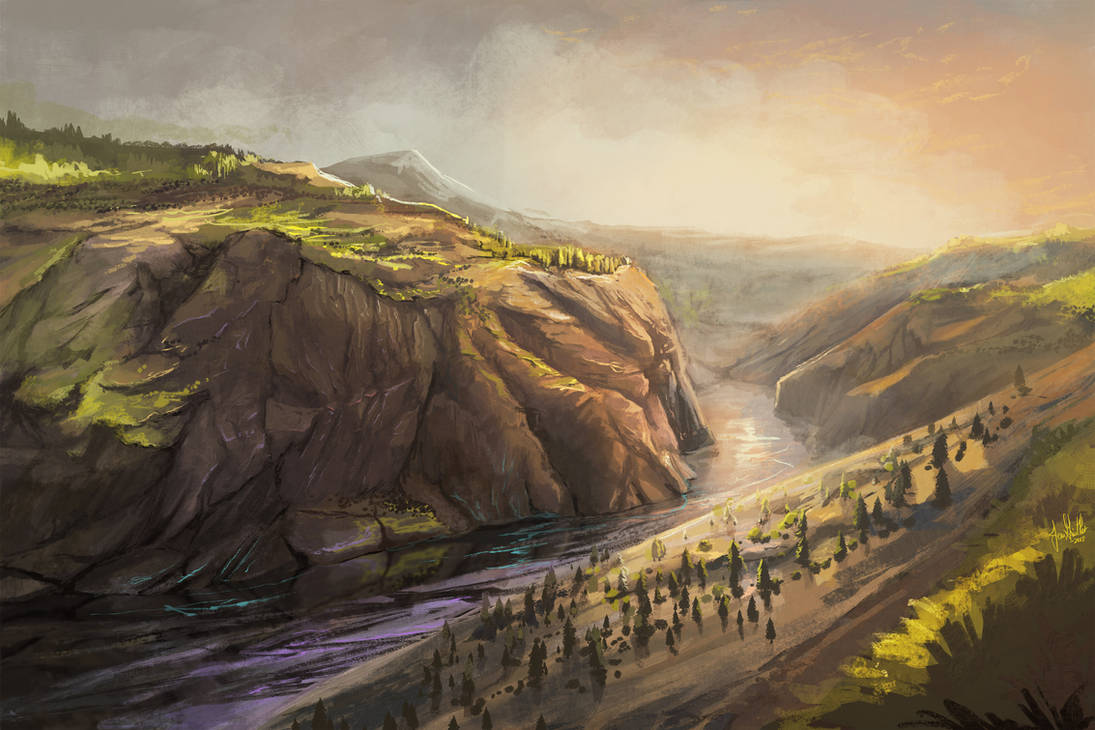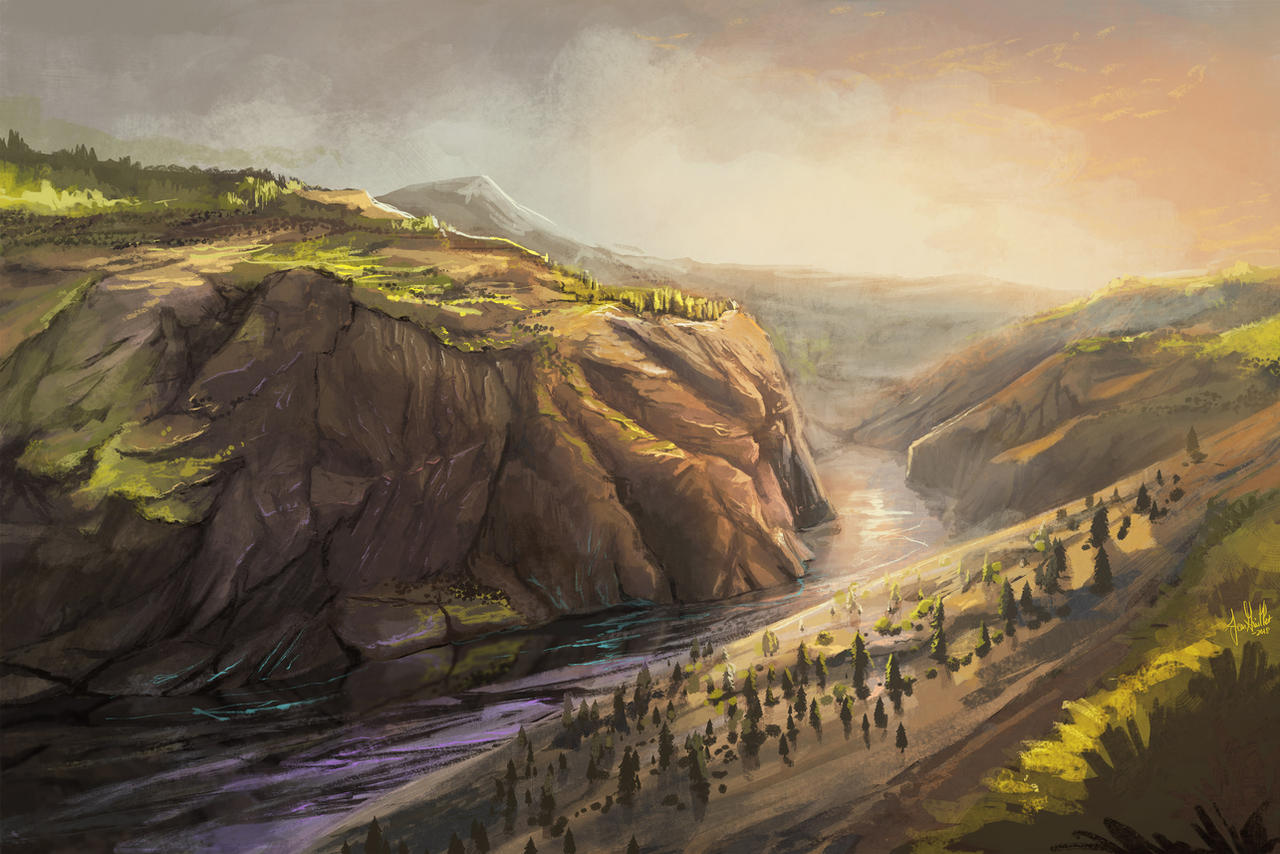 Watch
This is Donnell Vista Point up near Sonora Pass in Stanislaus County north of Yosemite. It's a lazy summer week and I wanted to do something with soft natural colors. The first of the pioneer wagon trains came through here in 1841, the Bidwell-Bartleson Party. Whenever I read about the wagon guys, I'm always struck by how utterly unprepared, completely insanely unprepared these people were. For example, Bidwell, upon being elected captain of their wagon party and charged with finding a route, figured that they could just 'head west with the sun' along the rivers. I don't think he even had a compass let alone any idea of how to navigate! They were smart enough not to take a whole bunch of women and children on the first train though, only one woman with a baby. They knew about the Sierra Nevadas by now from the mountain men, and they knew about the salt lake. But they got lost, they got trapped in blizzards, they came within an ace of starving themselves to death, and meanwhile, all this hardship wasn't enough to get in the way of bickering enough that they split up. They found themselves stuck wandering the canyon at Donnell Vista Point (which had less water in it before, there's a dam) and they had to retrace their path, take the high road and then wander down it for miles to find a way across, all the way to Stanislaus River Canyon. Eventually they made it to Mt. Diablo, where they were basically on flat ground and home free. But with all these unprepared, not-ready-for-the-wilderness-and-certainly-not-mountain-men…let's just call 'em "city-slickers" for convenience, and all the Emigration Societies that they formed back in the midwest and loans that they took out to buy wagons and animals and supplies…why did they leave in the first place? When you look at the history of the midwest it's not until the 1850's and 1860's when the Civil war was about to torch off and everyone was getting massacred in raid after raid when it looked like it really got bad. What convinced the 1840's wagoners to leave it all and head west? I'm going to look to the financial panic of 1837.
This was an interesting point in time for the United States. I'd almost say that the entire system was on the verge of collapse, or actually did collapse. All because of foreign interest rates. Banks stopped redeeming paper currency, there were massive runs on banks, almost half of the banks in the US failed and closed down etc. There was a huge fight between Andrew Jackson, Martin Van Buren, and the directors of the central bank who wanted a bailout. The failure of the banks to redeem paper currency probably cemented in the American mind the desire for hard currency (Jackson was very popular) that economists had been trying to ease people out of. The 1837 panic was triggered when the Bank of England raised their interest rates because of a massive crop failure that caused England to need to import all it's food for a year. Why I ask… was there a massive crop failure? The usual answer to that is the usual answer, and I found sandwiched right between Tambora and Krakatoa, the 1835 eruption of Cosiguina in Nicaragua. It took nearly a full degree off the earth's temperature for a year, like they all those big explosions tend to do. So there's a tenuous chain of speculation for you: Volcanoes destroying crops, leading to financial panics, leading to farmer bankruptcies, which sends their young folk with no options out to be pioneers, who walk across some of the world's most impassable mountains, to find an Eden and strike gold in 1849 (and oil in 1865). Boom! California. Pretty tenuous, I agree. But look at the ice core graph on this Rutger's university page of sulfate aerosols since 500 AD and you can see that right around 1800 there was a lot of turmoil, almost as much as in the Plague Years, which you can also see clearly marked on the graph. Pretty cool.
Still not as tenuous as this stupid plan that Di and Kore are cooking up.