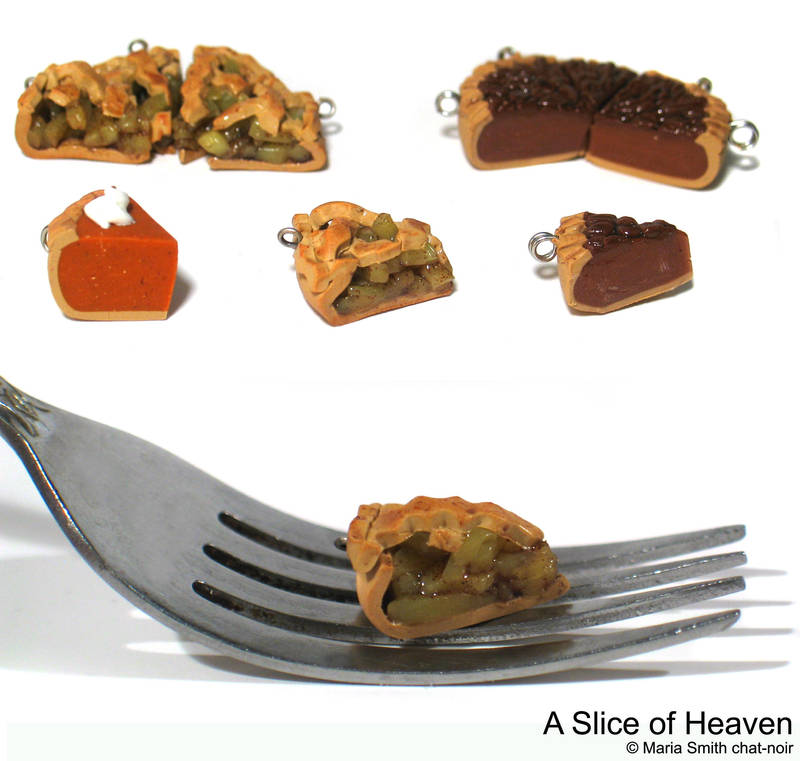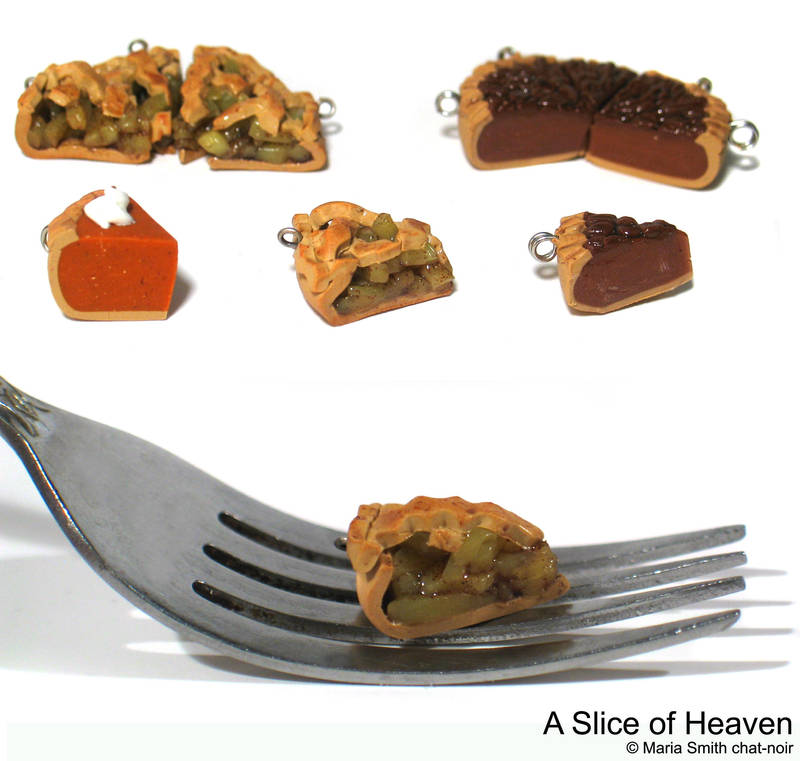 Watch

I'm so sorry it took me so long to update. Kiriban winners don't fret, your prizes are on the way. I will post and ship them by this THURSDAY
Life has kept me very busy these days. It's been hard for me to keep up with everything. Thankfully winter break is right around the corner and I can finally get some free time. I hope to have a new tutorial and a new polymer clay article up this winter.
Here are some pie charms I made for the holidays, the Apple Pie slices are brand new and vanilla scented.
Pictured
(left to right)

Pumpkin

Apple

Pecan

Thank you everyone for being so patient.
To learn more about polymer clay and how I make my items check
My FAQ:
[link]
Or my Polymer Clay News Articles:
[link]
[link]
Check out my gallery for more yummy polymer clay treats:
[link]
Or my ETSY shop:
[link]
Photos © Maria Smith *chat-noir