- Post these rules.
- Unveil 8 random facts about your character.
- Tag 8 other Deviants and one of their characters.

i was tagged by MurderDuck with my character Sydney,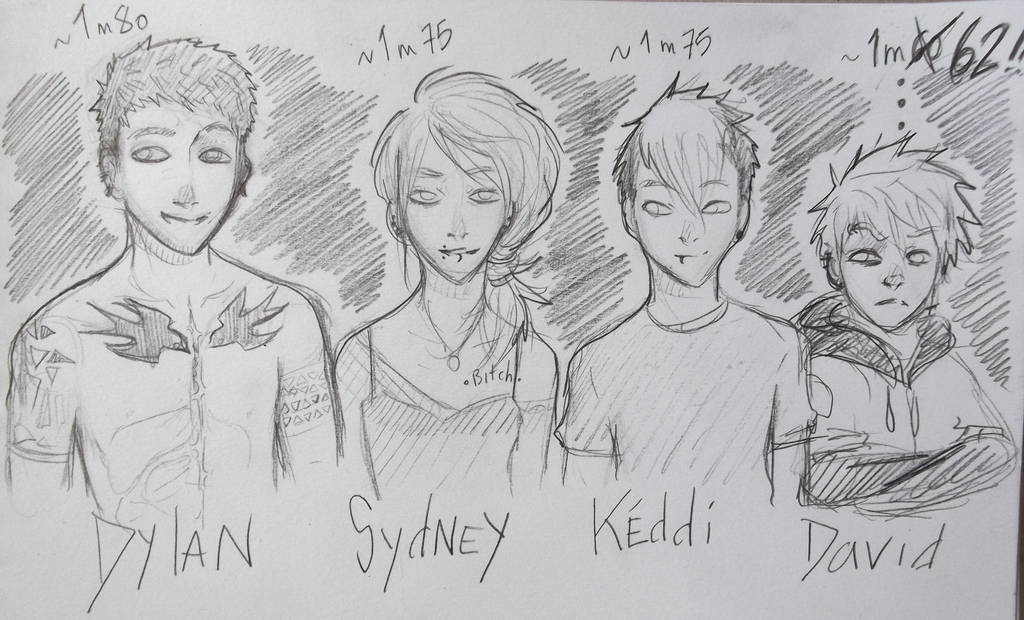 my drawings of her are too old, i barely draw her, but i will u_u i will
anyway... 8 facts... pffff

1. she Has a huge dog called Horla after a french short story by Guy de Maupassant who is her favorite author.


2. Her parents are americans But went on holiday to Australia, her mother gave birth to her there, and thinking they would soon go back to the states, called her Sydney. in the end after staying there for a month or two, they started a new life there. Sydney went back to the states a few time to visit family, then moved to france where she is now.


3. She is unemployed at the moment, but she use to be a night shift nurse at the emergency department.


4. She had an "accidental" baby girl with David, her name is Heijanne and she's cute as fuck.


5. Her and David weren't really in a relationship, and he got a boyfriend not long after, so when she found out she was pregnant, She told everyone, but lied to David about him being the father. he basically knew it was his daughter the day she was born.


6. She started learning french in australia when she was very young, because she always loved the country and language, and so, is very fluent at it. but she still tries to teach english to heijanne so she can grow up bilingual.


7. she's 1m75 which makes her more than 10cm taller than David, which is ridiculous... also can't wait to see heijanne become taller than her dad..


8. she's got BITCH tattooed above her breast


TADAHHHH soooo interestiiing right?

and since all my friends have been tagged already.. i won't tag anyone

LOVE